How to choose Guam Seaweed Wraps for Cellulite?
So what are Seaweed Wraps for Cellulite?
GUAM seaweed body wrap is a non-invasive and highly effective anti-cellulite at-home treatment for reducing and eventually getting rid of cellulite. This shock therapy body treatment is the same formula being used at the professional salons that is why it brings astounding results in a short time.


Even when the main purpose is to fight cellulite on legs, thighs, and stomach, these all-natural seaweed cellulite wraps are rich in ingredients that effectively fight body aging and skin sagging. Moreover, they even keep stretch marks and swelling at bay and are an excellent way to retain moisture in our skin. GUAM seaweed wraps for cellulite are all-natural, 100% vegan, and cruelty-free that leave your skin softer and more even.


This product is a clay-textured formula that needs to be applied at the affected area, sealed on the skin by saran wrap, and left for a certain amount of time to work (15-45 minutes) and to be washed off later.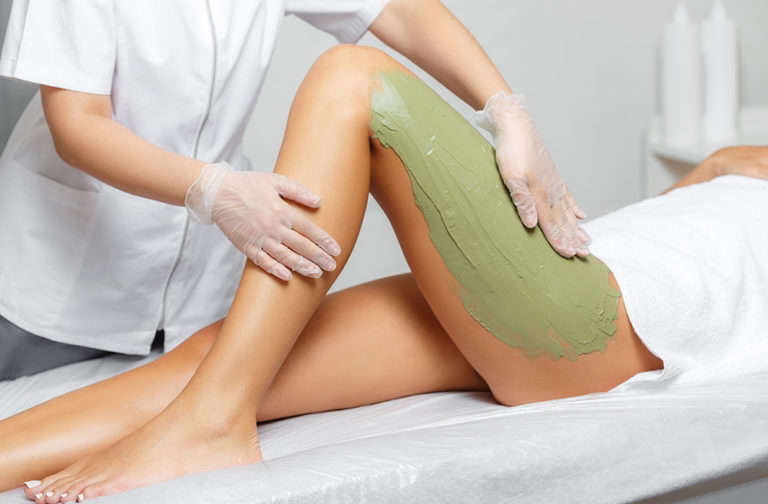 How Do Cellulite Body Wraps Work?
Guam has a range of seaweed cellulite wraps that cater to various skin ailments and are skin-friendly. These salon-grade cellulite body wraps are easy to use at home and save you from a trip to the spa. GUAM uses highly potent seaweed for body wraps, coupled with marine clays, essential oils, and active plant extracts. It is a compelling blend in restoring, repairing, moisturizing, balancing, and softening skin. This collection of ingredients is the best in reducing skin imperfections and also to fight cellulite and banish it from stubborn areas. Furthermore, it is effective against leg swelling caused by water retention.


These seaweed body wraps work by improving blood flow to the affected areas, dissolving fat deposits under the skin, and removing toxins from the cells, while tightening skin on your body and recovering its elasticity. Some other active ingredients used in GUAM cellulite body wraps are ventilated clay, Fucus Phytoextract, Ivy extract, Horse chestnut extract, Essential oils of Lemon, Sage, Oregano, and a lot more.


The best thing about GUAM cellulite wraps is that they are free from PEGs, paraben, silicones, synthetic dyes, and paraffin. No harsh ingredients, but only the highest quality natural ones.


But let's have a closer look at the ingredient list to understand what makes GUAM seaweed cellulite wraps work this fast and still stay environmentally friendly.
TOP 4 ACTIVE INGREDIENTS: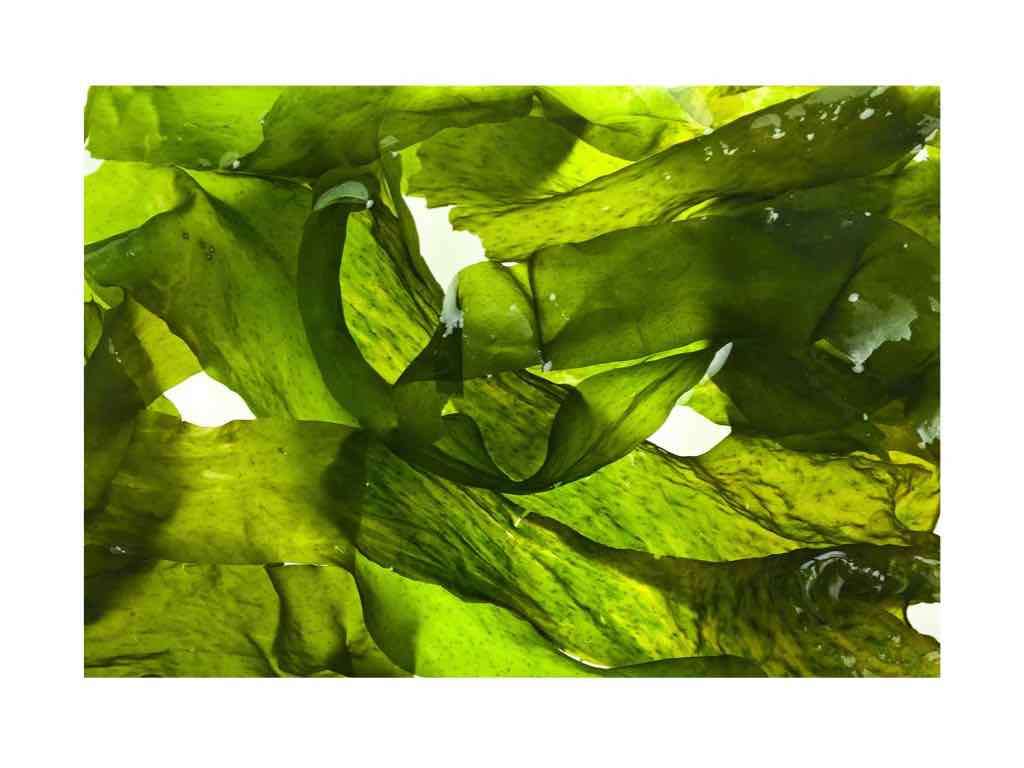 GUAM® SEAWEED ALGAE:
The main ingredient here is the Guam Algae (Seaweed).
Seaweed for body wraps is rich in iodine, calcium, potassium, and iron. It is known to boost the body's natural immune system and helps in detoxification, effective against orange peel dimpling caused by water retention. Likewise, it also aids in body contouring by shaping the excess skin and making it smoother.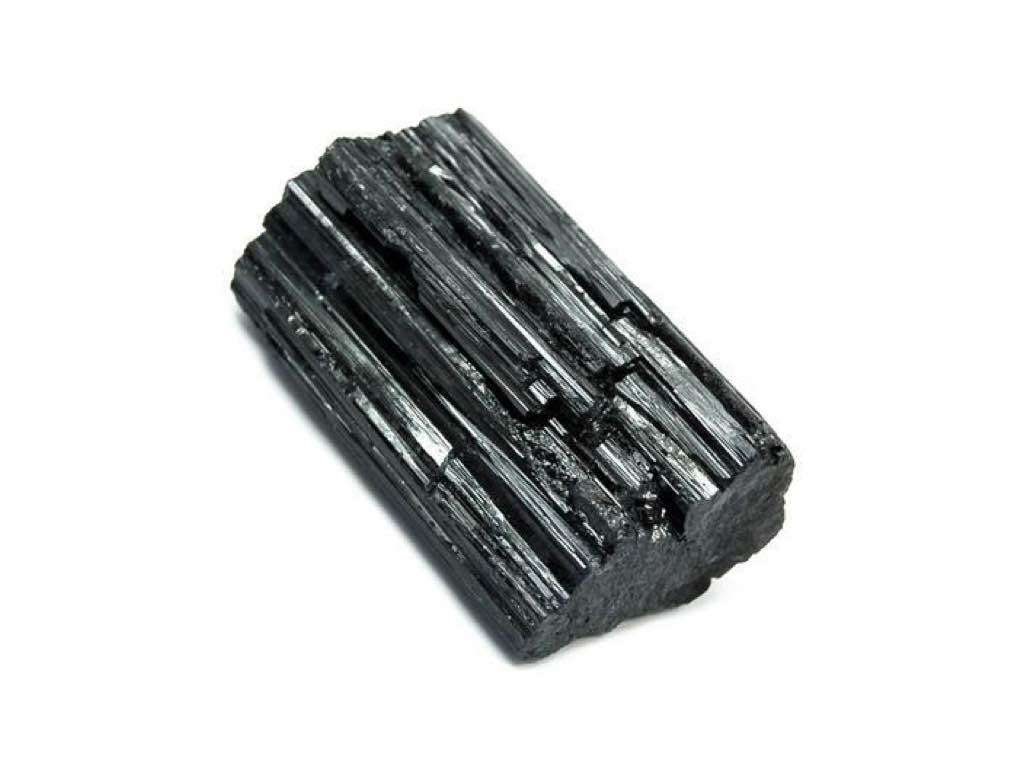 BLACK TOURMALINE:
This is a hero ingredient #2 right after the Seaweed for body wraps.
It is a natural mineral that can alone enhance the process of cellulite removal.
In short, black tourmaline stimulates microcirculation thanks to a physical phenomenon of body heat absorption, which is re-emitted in the form of Far Infrared Rays (FIR). This spike in temperature brings many benefits: it releases tension from the muscles, improves tissue oxygenation, increases microcirculation in the skin, promotes repairing of injured tissues. Last but not the least, the re-emittance of heat allows for better penetration of ingredients into our body.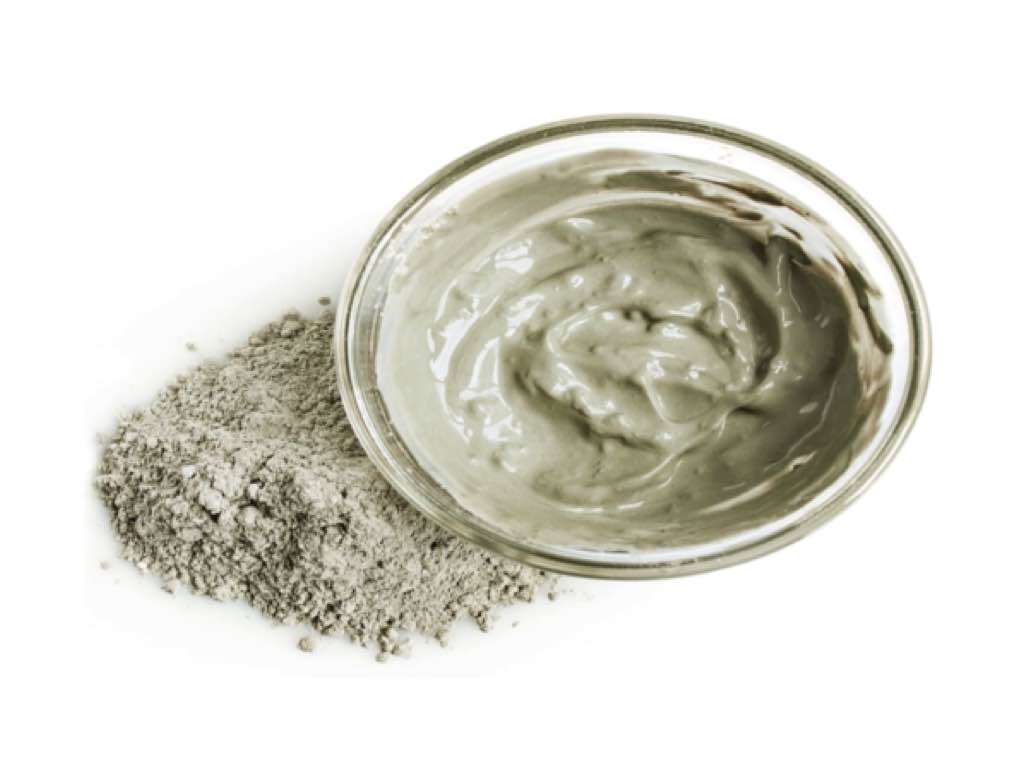 MARINE CLAYS:
In general, marine clays function is to remove toxins from the skin along with getting rid of dead cells.
They are natural cleansers and leave the skin feeling rejuvenated, soft, and flawless.
White kaolin clay is the gentlest and thus great for sensitive dry skin.
Red kaolin clay has the most absorbing powers of the bunch and is best for oily skin. This is a great addition to acne/detoxifying masks for the face or body.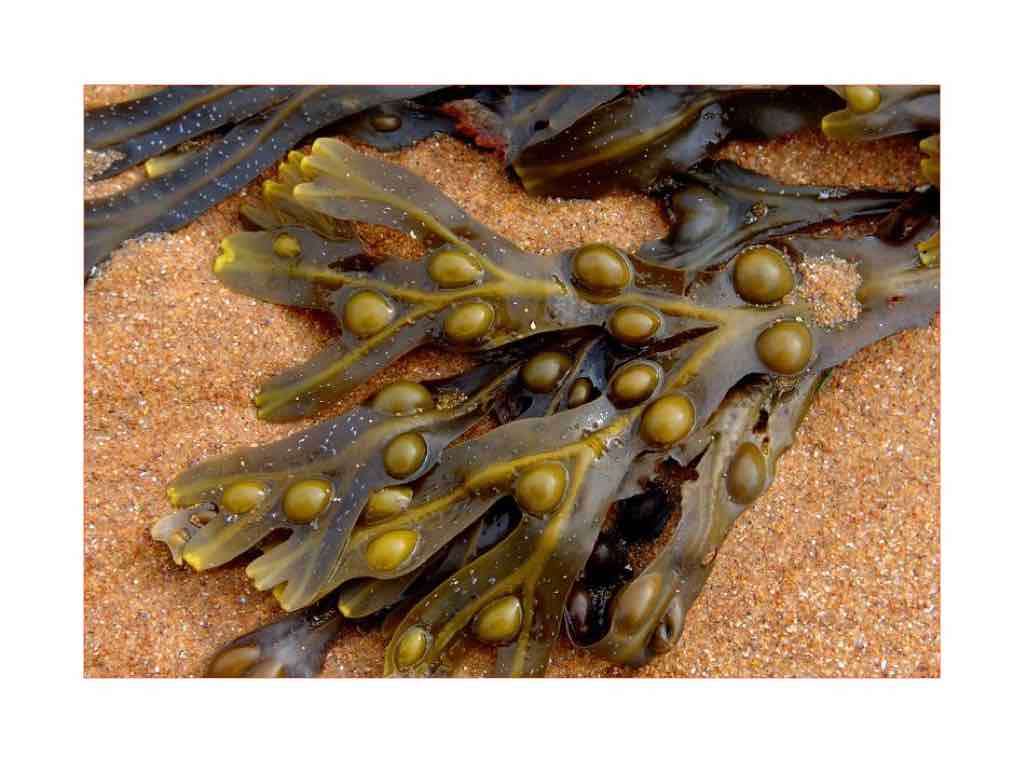 FUCUS PHYTOEXTRACT:
Another type of seaweed for body wraps is often used by GUAM.
This type of brown seaweed rich in iodine and polyunsaturated fatty acids has 3 main functions:
Acting as a potent Astringent, it shrinks body tissues.
Increases the body's response to anti-cellulite treatment by widening the capillaries to increase the blood flow and provides maximum absorption of the mud's active ingredients through the skin.
Helps to alleviate swollen skin with an excessive amount of fluids.
Fucus also contains mucilage, alginic acid, fucodian, laminarin, and polyphenols with emollient and soothing action.
SUPPORTIVE BOTANICAL EXTRACTS: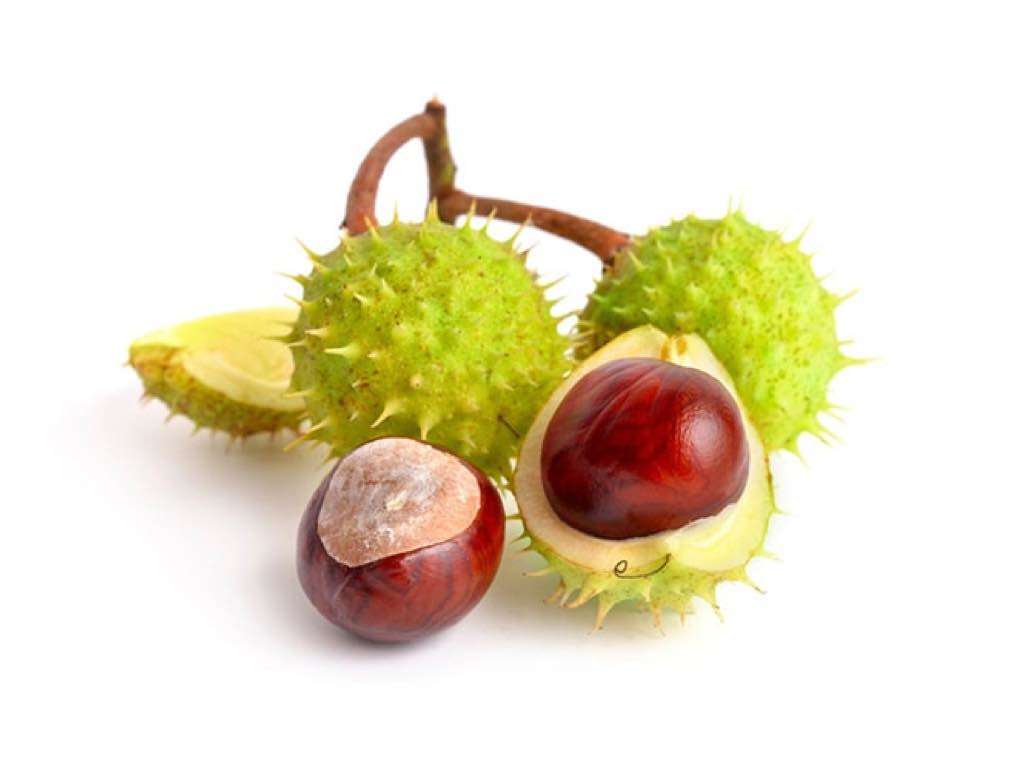 HORSE-CHESTNUT PHYTOEXTRACT:
It is another valuable ingredient in cellulite treatment.
It strengthens veins, enhances blood circulation, and acts on edemas as well. It is also anti-inflammatory and helps soothe away inflammation caused by cellulite. Furthermore, it also reduces excess fluids in tissue that reduce the swelling that comes with cellulite.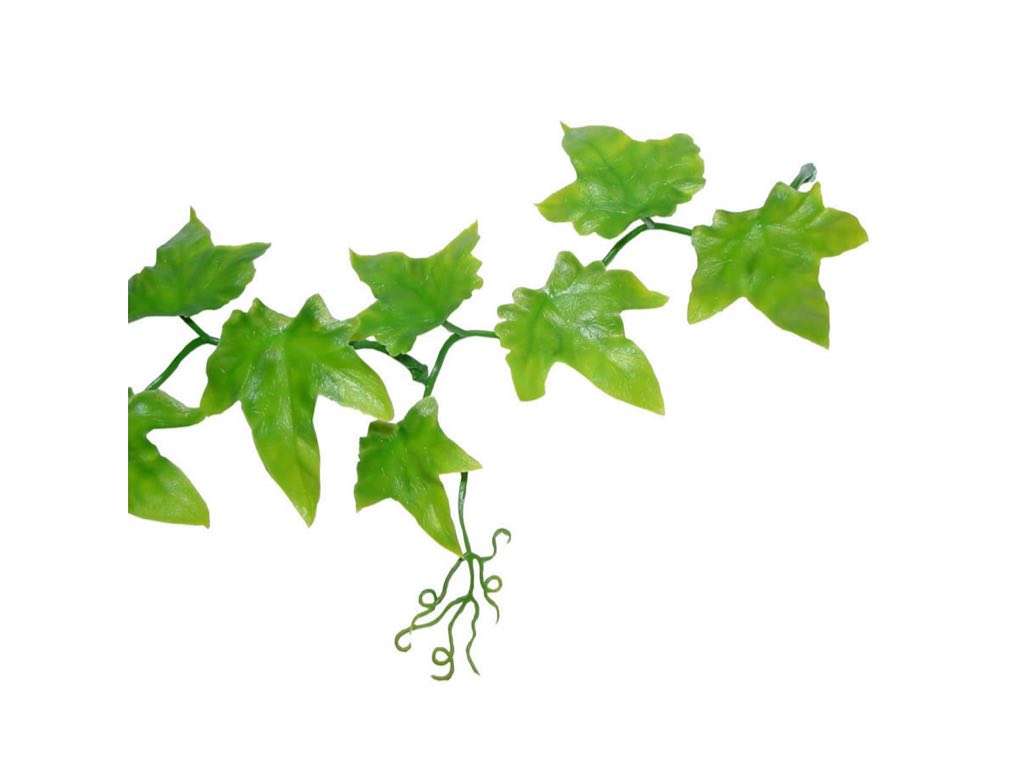 IVY EXTRACT:
Blood vessels protection and circulation
Ivy Extract is of great use to formulate cosmetic products with stimulating activity on general blood circulation and especially to treat cellulite, products with anti-irritant activity and cosmetic products with purifying and antiseptic activity.

Ivy Extract contains Hederin (Hederine), an active saponin which is responsible for blood vessel protection and permeability decrease. Ivy further helps to reabsorb the edemas present in the initial stages of cellulite.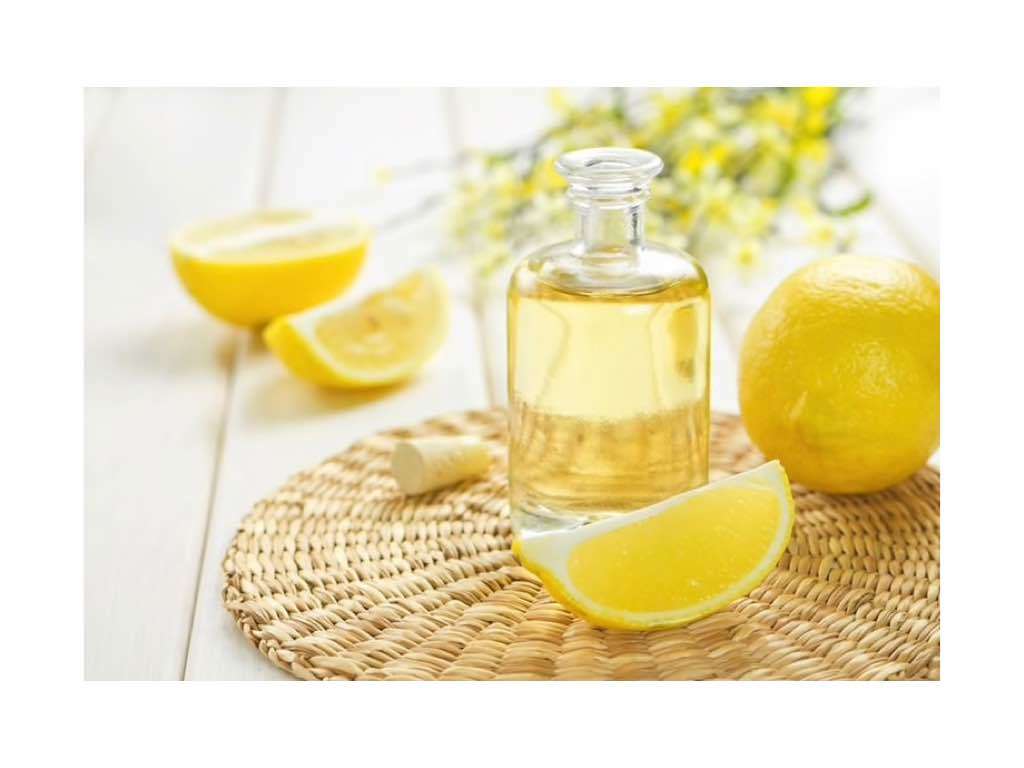 ESSENTIAL OIL OF LEMON:
It is a crucial ingredient when it comes to cellulite and slimming treatments.
Studies show that it has anti-obesity properties. Its slimming effect makes it perfect for incorporating in anti-cellulite treatments as lemon oil penetrates deep into the skin, transports active principles with localized effects on cutaneous tissue, and boosts microcirculation.
How to Choose the Best Body Wrap?
Thanks for reading the introduction into the seaweed wraps for cellulite, now you have reached the most valuable part of the article - the actual guide on how to choose seaweed cellulite wrap that will fit your skin needs.
1. Seaweed Body wraps for a specific area:
Guam Beauty offers a range of 7 different seaweed body wraps for each area that works effectively in reducing cellulite on legs, buttocks, or stomach. Depending on your area of focus, it works in the following ways:
Stomach wrap: fights cellulite on the stomach and helps to tighten the belly skin which is likely to sag after pregnancy or weight loss.
Legs and Buttocks wraps: fights cellulite by reducing the "orange peel effect", improves microcirculation and skin elasticity, removes toxins, and reduce swelling caused by water retention.
2. Body wraps by different formulas (Hot or Cold).
Hot and Infrared Body Wraps
Infrared body wraps are particularly gaining popularity due to their advanced and fats-acting technique. Luckily, you don't necessarily have to visit a spa and lie under infrared light to reap the anti-cellulite benefits of infrared heat. GUAM infrared anti-cellulite body wraps are manufactured using premium quality ingredients and seaweed harvested from the pure ocean.

Besides powerful botanical and marine ingredients, the formula contains Black Tourmaline, known for its unique infrared properties, that not only fights cellulite but also reshapes your contour by decreasing the fatty tissues under the skin, basically slimming you down.

According to the GUAM product range hot cellulite wraps are the following:

Cold and Draining Seaweed Body wraps.
Generally speaking, we have our cold formulation Body Wraps for 2 reasons:


1) Some people can't tolerate heat due to skin sensitivity, fragile capillaries, or some medical conditions that do not allow them to heat the bottom part of the body (endometrial tissues, for example).


2) Cold formulas and draining cellulite formulas are more beneficial for people prone to swelling due to water retention. Cold formulas contain natural actives helping to flash out extra liquids and decrease swelling caused by water retention.
Here is the list of
cold formula body wraps
:
NOW LET'S CHOOSE YOUR GUAM SEAWEED MUD!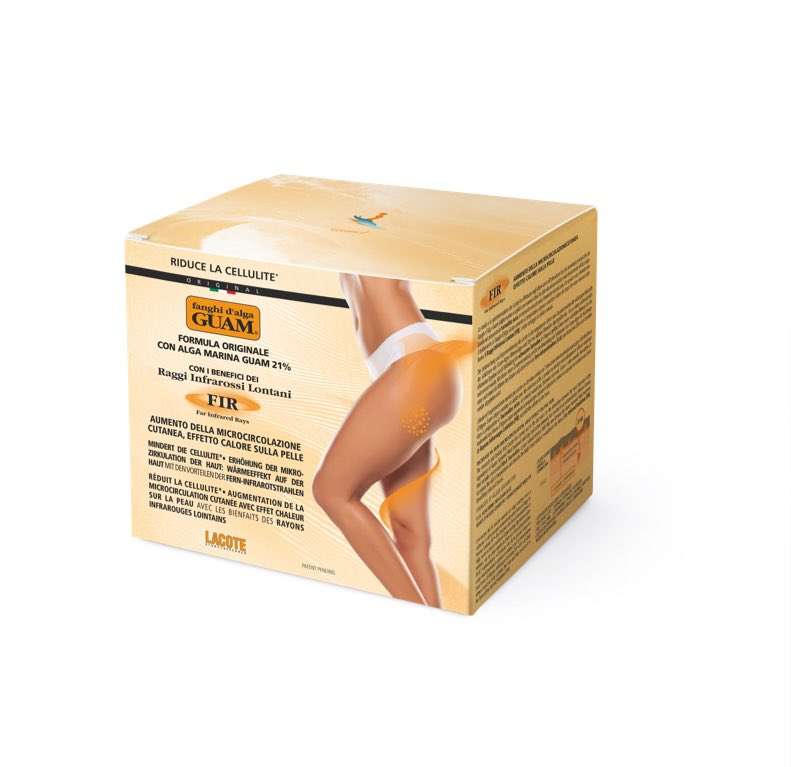 Let's start with an obvious bestseller and highly recommended product for the beginners!

This original seaweed cellulite formula that brought GUAM its reputation and awareness in the world of professional body wrapping products. It's has been produced for 32 years before it was renewed with additional infrared properties for even faster at-home cellulite treatment.

Area: Legs, Buttocks, Thighs
Skin type: Normal, heat tolerant
How hot: Moderate
Time: 45 minutes
Sizes: 1.1LB and 2.2LB jars
Number of Treatments: 4-6 and 9-11 per jar accordingly
Learn more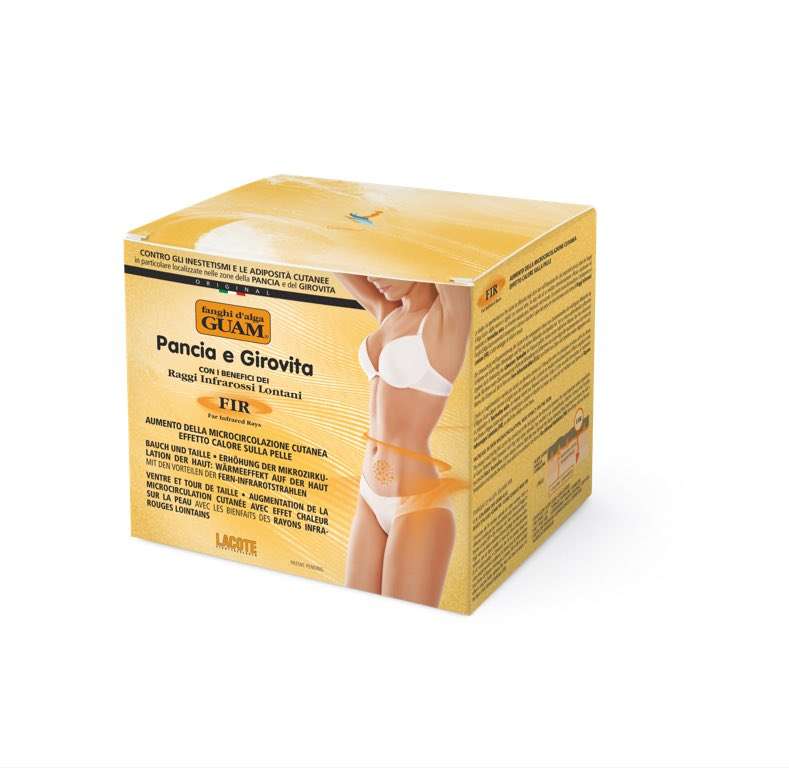 Another hero product that was upgraded with Black Tourmaline due to uniqueness and efficiency.

This stomach wrap was specifically designed for the tummy and waist area to fight cellulite on the stomach. It also contains caffeine to enhance the slimming action of this tummy wrap. This product doesn't have cold formulation but comes in 2 sizes as well.

Area: Tummy, Waist, Love handles, low back.
Skin type: Normal, heat tolerant
Time: 30 minutes
How hot: Moderate
Sizes: 1.1LB and 2.2LB jars
Number of Treatments: 6-8 and 10-13 per jar accordingly
Learn more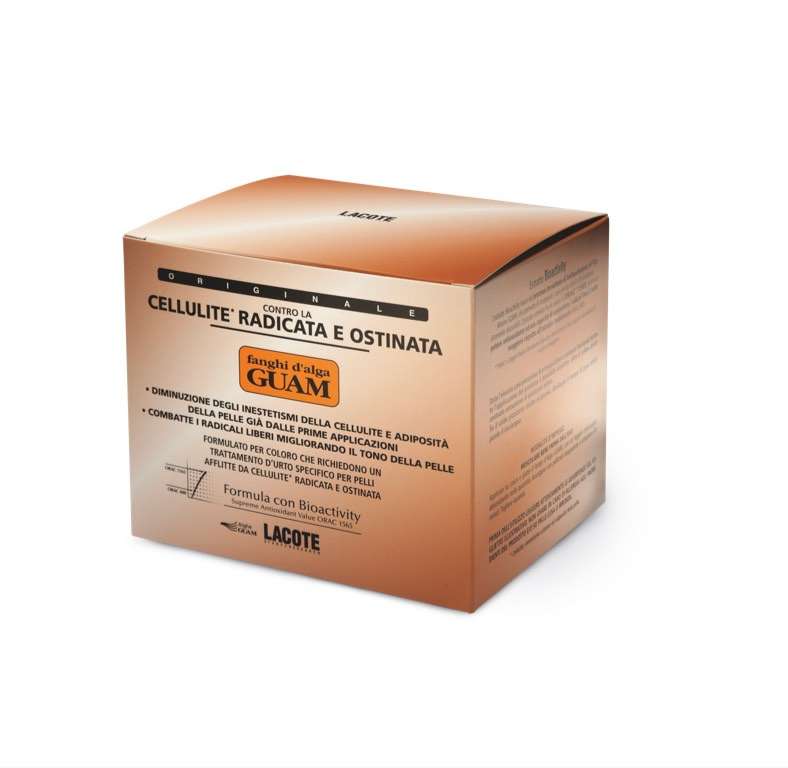 This seaweed cellulite wrap comes in-game when you have old, stubborn cellulite, or your skin is not responding to any of the regular treatments.
Recommended for experienced users or customers with severe cellulite as this formulation is the hottest thanks to an additional 14% concentration of Whole Dried Seaweed. Lesser cellulite should be treated with the Original Mud Body Wrap we started our list with.

Area: Legs, Buttocks, Thighs
Skin type: Normal, heat tolerant, no sensitivities
How hot: Extreme
Time: 45 minutes
Sizes: 1.1LB, no big size jar.
Number of Treatments: 4-6 per jar.
Learn more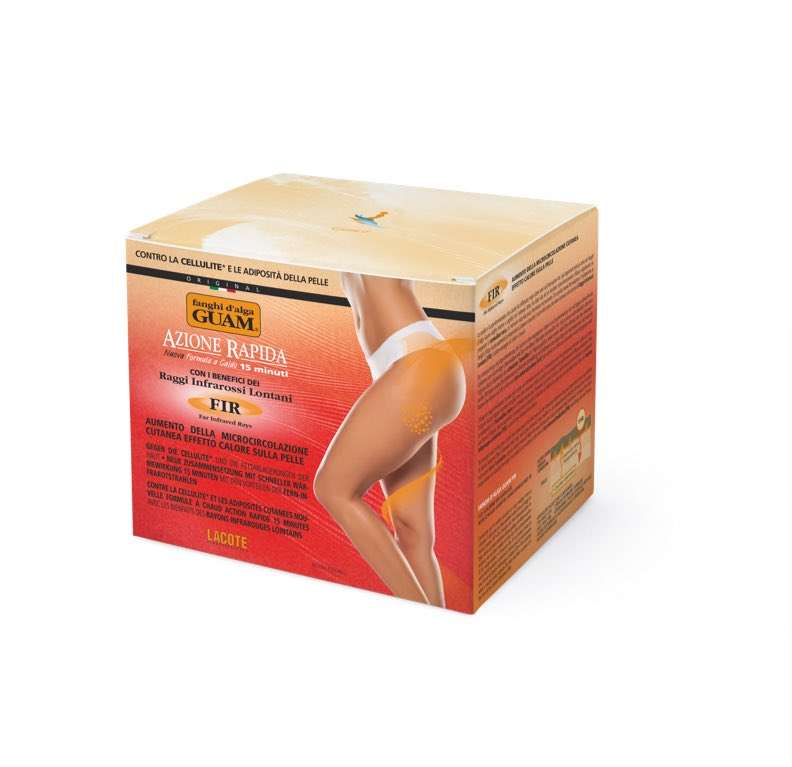 This is another high-performance infrared body wrap similar to the Original Body wrap.

The main difference is the time of the procedure which is just 15 minutes! This is a very convenient option for people with a tight schedule and/or salon procedures. 3 times faster action is provided by extra-high concentration of circulation-enhancing plant extracts that make the heating sensations pretty strong.

Area: Legs, Buttocks, Thighs
Skin type: Normal, heat tolerant, no sensitivities
How hot: Extreme
Time: 15 minutes
Sizes: 1.1LB, no big size jar.
Number of Treatments: 4-6 per jar.
Learn more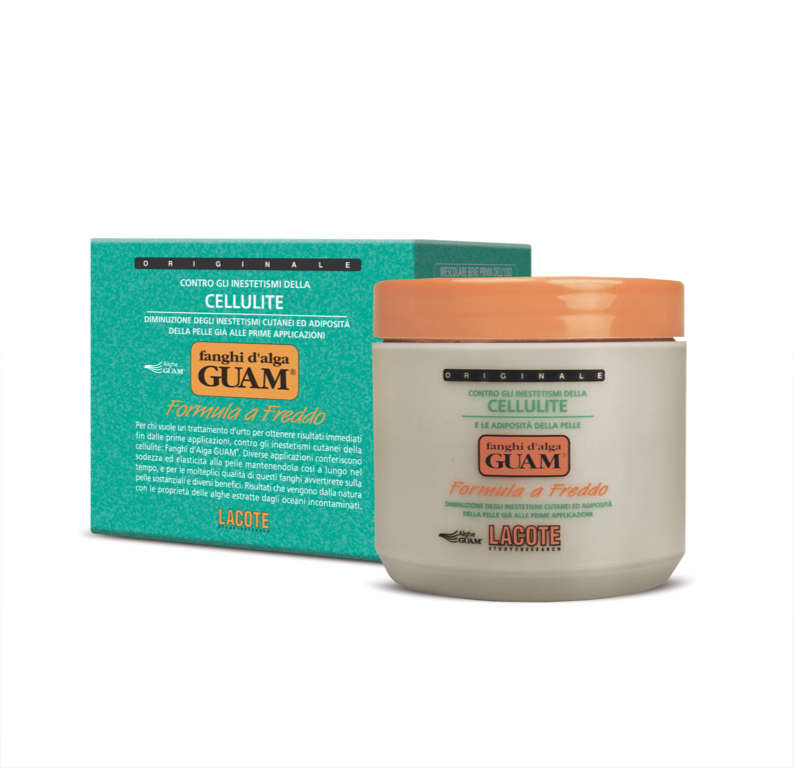 A bestseller and highly popular among GUAM cold wraps for cellulite.

This cooling menthol-infused formula not only fights cellulite at a fast pace but also provides additional benefits such as deep detox, flushing out toxins, and works to decrease leg swelling caused by water retention. Gentle enough to be used on sensitive skin and with conditions like spider veins, fragile capillaries.

Area: Legs, Buttocks, Thighs
Skin type: Normal, sensitive, prone to swelling, fragile capillaries
How hot: Cooling
Time: 45 minutes
Sizes: 1.1LB and 2.2LB jars
Number of Treatments: 4-6 and 9-11 per jar accordingly
Learn more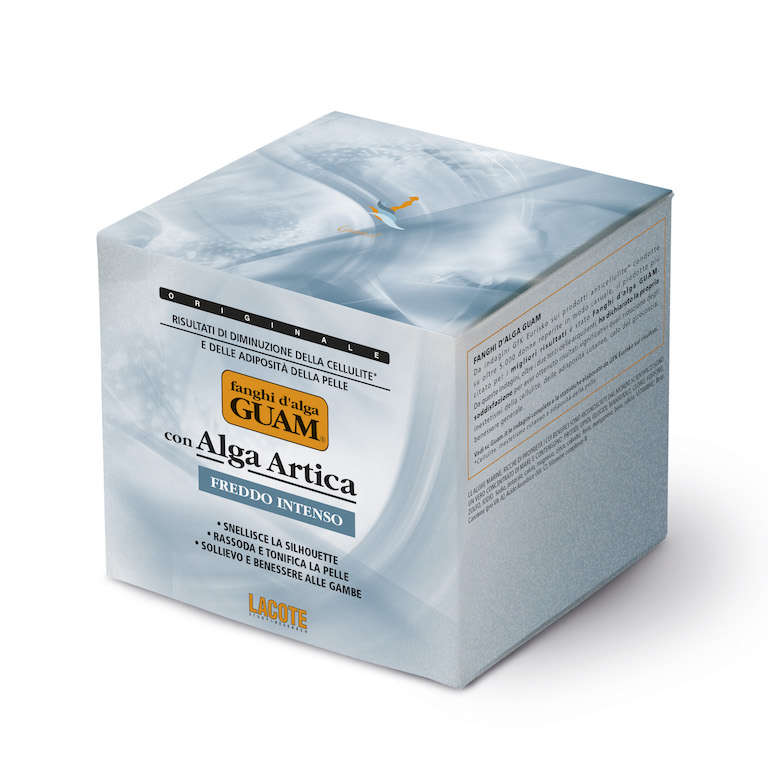 A body wrap for cellulite that feels like cold-sculpting.

This revitalizing menthol-infused Guam Seaweed Mud body mask penetrates deeply to depuff and visibly get rid of cellulite on legs, thighs, calves, and hips, decreasing swelling. It was specifically designed to reduce cellulite on swollen, heavy legs, fight water retention, toxins, and extra fluids.

Area: Legs, Buttocks, Thighs
Skin type: Normal, Prone to swelling
How hot: Very cold
Time: 45 minutes
Sizes: 1.1LB
Number of Treatments: 4-6 per jar
Learn more
How to Apply Body Wraps?
As these cellulite body wraps are a professional cellulite treatment it needs to be applied correctly to work and bring the results fast. It needs some practice but basically, you would need some time, kitchen saran wrap, and access to running water.


Mix your jar of GUAM Seaweed body wrap before use. Important: seaweed mud formula is never full to the lid in the jar, it was designed this way to allow you to shake and mix the formula properly.
Scoop out an ample amount (100 gr or 3.5 oz) and apply it to affected areas with a light hand. The formula should cover the area completely but the layer should not be too thick, generally, 100gr is enough to cover legs, thighs, and buttocks.
Cover with a Saran Wrap to seal the formula on the skin. Make sure it is wrapped tightly with no air access.
Take a bit of rest! You can lay down and have a minute for a rest as it's not recommended to move so you don't lose the wrap with your action. The time of the procedure is between 15 and 45 minutes depending on the mud you chose.
Rinse thoroughly in the shower. You can wash off the formula right with the cling, it should easily come off wand will not clog the shower drain is this is not an oily formula.
Apply GUAM Strengthening Gel that will prolong the procedure for up to 24 hours. Or you can moisturize with your favorite moisturizers as all seaweed wraps for cellulite based on the mud are inherently drying!
HOW TO APPLY BODY WRAP ON LEGS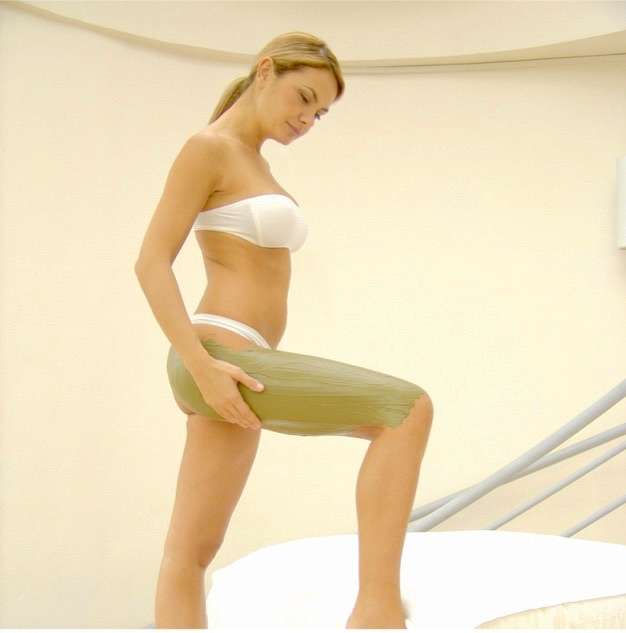 Mix jar well before use. Apply Guam Seaweed Mud evenly to the legs, thighs and buttocks with a light motion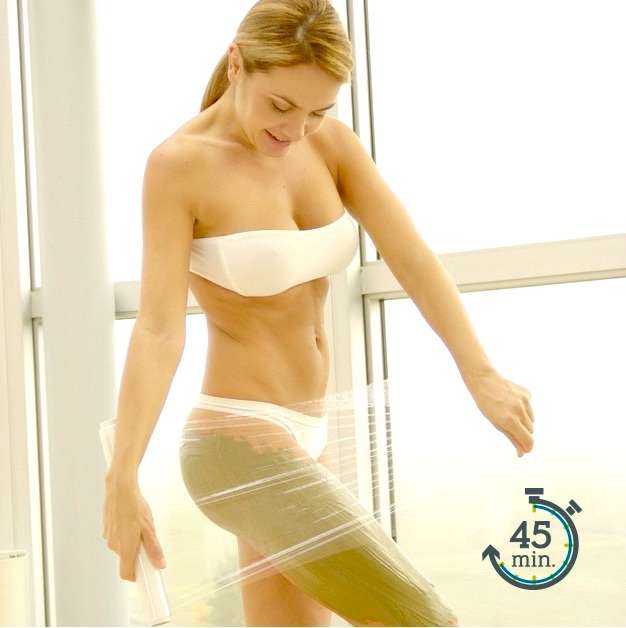 Wrap with kitchen saran wrap. Leave for 45 minutes. Rinse with warm water in a shower or sink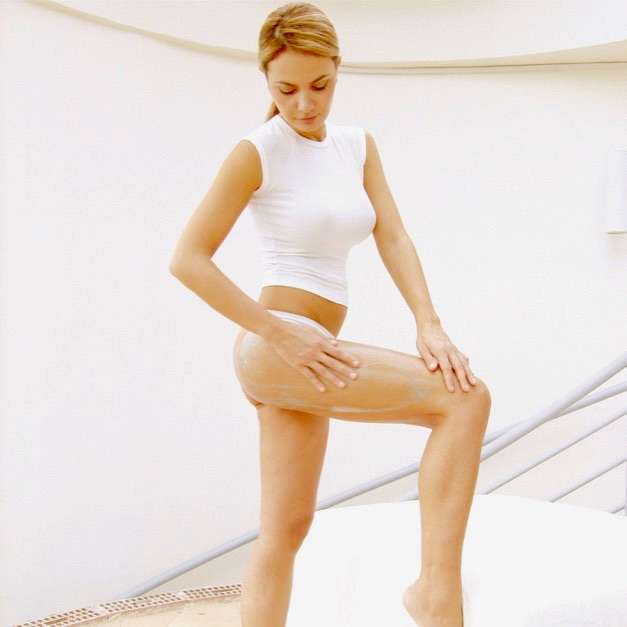 HOW TO APPLY BODY WRAP ON STOMACH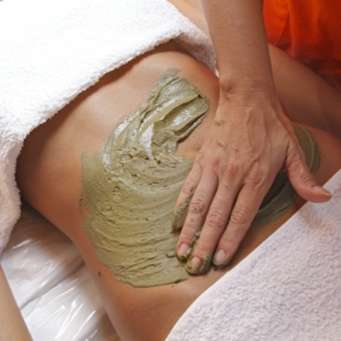 Mix jar well before use. Apply Guam Seaweed Mud evenly on the stomach, waist, love handles with a light motion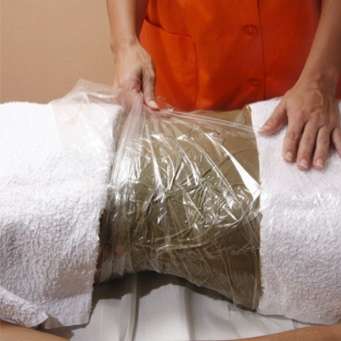 Wrap with kitchen saran wrap. Leave for 30 minutes. Rinse with warm water in a shower or sink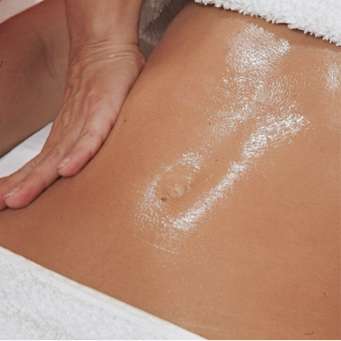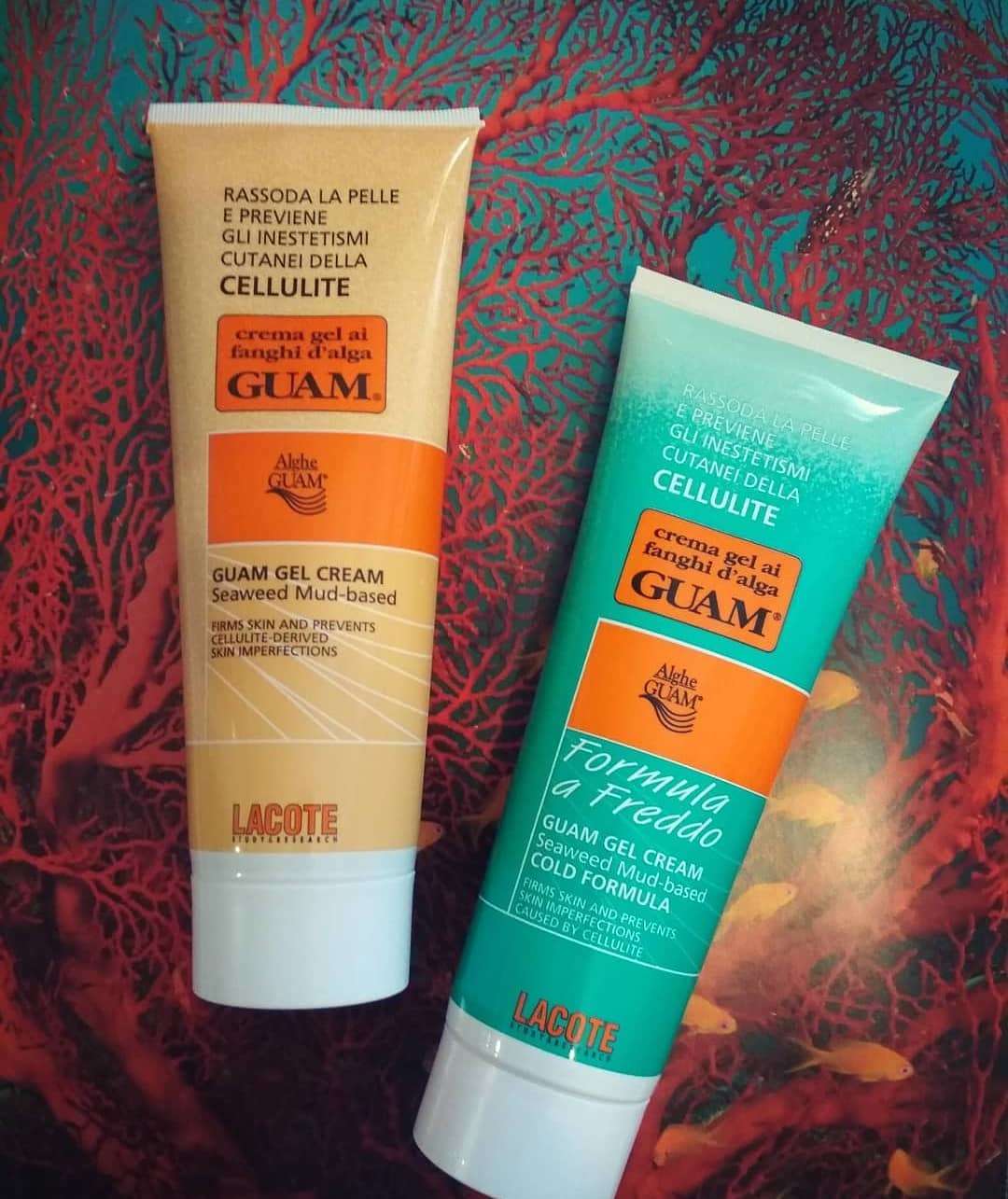 Boosting Gels after Body Wraps
If you want to enhance the results of your anti-cellulite body wraps at home, follow them with a strengthening cream or gel. These products are specifically created to provide added anti-cellulite and firming effect for
24 hours
after your anti-cellulite body wrap treatment.
To take the anti-cellulite game up a notch, GUAM has introduced after wrap
Strengthening gels
to apply following body wrap procedure. The cream-gel formula of these products is rich in seaweed mud, pink clay, essential oils, and many other botanical ingredients. The effect of these potent natural ingredients is boosted by the cell-energizing Infrared Technology that carts off the most dreaded skin problem, cellulite.
The result of using these lightweight cream-gels consistently is supple, smooth, and tighten skin, they can also be used as a stand-alone anti-cellulite cream the days your skin rests from GUAM mud treatments. GUAM offers those strengthening gels in Hot (Infrared) and Cold formulations.
Check GUAM Gels
Additional tips!
Here are some professional tips on at-home body wrapping so you can match salon-like results.

1. Take a shower.
If you feel like there is not enough heat in your product OR you can tolerate more then making the procedure after the shower is the best idea. Hot water softens your skin and makes it more receptive to the treatment. This tip is also relevant to all
Guam cellulite creams
.
2. Use a Body Scrub.
Use a body scrub while showering. Of course, we have some amazing
prep scrubs
in our line, but you can actually use any scrub, as removing dead skin and exfoliation is key here. It will make your skin 100% cleansed and ready for the body wrap.
3. Have a rest.
As you always need to use the saran wrap to actually cover the product it's not a good idea to walk while using the treatment. The wrap should be pretty tight around the body for maximum potential. So just relax, take a book and enjoy 30-45 minutes of alone time.
4. Use Boosting Gel.
Yes, there is an after-wrap Guam gel that actually helps to prolong the anti-cellulite action of your body wrap up to 24 hours. We have a
Hot Infreded Boosting gel
, as well as a
Cold Formula gel
if you need to avoid heat. They both also work like everyday anti-cellulite and skin-strengthening treatments while your skin rests from body wraps.
5. Follow the schedule (below).
Try to actually follow the schedule first before you will figure your skin pace.
Do the first 3 anti-cellulite treatments every day
then each other day all next week. Check the full schedule in the Guam Card attached to each Body wrap order.

GUAM History and Customer Satisfaction
The uniqueness of GUAM products lies in its chief ingredient: "Seaweed". LACOTE Laboratories is the sole distributor of GUAM seaweed mud – a brainchild of Egidio Siena since 1986. He witnessed the locals harvesting seaweed at the port of Brest of Brittany. Moisture in seaweed is eliminated naturally by the sun and wind. Once it is dry, it is milled to flour. It gives a pure concentrate of seaweed, which is abundant in minerals, vitamins, and olygo-elements. This traditional method of harvesting seaweed is 50 years old and still in practice! Harvesting seaweed for body wraps like this preserves most of its minerals and goodness and gives better pay off.


Up to 79% of customers reported a flat and firm stomach after just a few applications.
More than 40% of women saw satisfactory results after one treatment.
50% of customers become loyal to the brand after seeing improvements in cellulite reduction and smoother, softer legs.
GUAM body wraps have been around for 34 years; these are still a favorite and always in demand because of their extraordinary results to help reduce the undesirable cellulite on legs, thighs and stomach. Favorable results seen and experienced by women have helped in its popularity and is making its niche in the market.

GUAM is here to stay. Don't just take our word for it.
Experience it for yourself!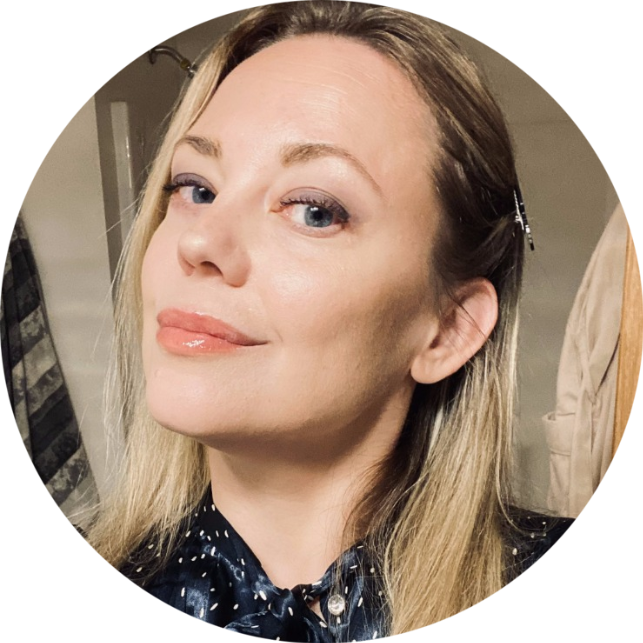 Author of the blog Yana Nesterova
Yana is the writer behind the Guam Beauty blog who firmly believes in the concept that beauty begins in a person's head, not in the mirror. Therefore, she strives to encourage her readers, who are beauty and skincare enthusiasts, to bring mindfulness into their skincare rituals by making more conscious choices. Her philosophy is to enable her readers to salvage mental peace and optimal health by living more mindfully and achieving their skin and body goals through
healthier choices.
How to choose Guam Seaweed Wraps for Cellulite?
Sale 70% Off