May 28 , 2019
6 Things to Look for When You Buy Skin Tightening Cream for Stomach
There are only so many sit-ups and crunches you can do to get rid of stubborn belly fat. Cellulite is one of those things that doesn't go away no matter how much you exercise.Fortunately, the industry has caught on and you can now find skin tightening cream for stomach that will minimize unsightly lumps and bumps.


The exact cause of cellulite is unknown
but we all know that we want it to go away. The fat deposits cause a lumpy look that can be unappealing especially when we are checking ourselves out in the mirror.
With the temperature rising and more reasons to show your skin, we are all starting to wonder if our bodies are ready to hit the beach or sport some shorts and sandals. With your confidence looming, you want a solution that will get the job done and quickly. Fortunately, skin tightening creams for stomach will give you a solution within a few weeks that will get you summer dress ready.


Not all products are alike. Here are some benefits and what to look for when buying a skin tightening cream.
1. Your skin needs water
It's no secret your skin needs to be hydrated. Doctors recommend you should drink
eight glasses of water
a day. Keeping up this routine will keep you looking young as the hydration plumps up your skin, giving wrinkles a run for their money.
Many companies use the word "firming" when they talk about skin tightening creams for stomach. According to
Dr. Baxt from the Mayo Clinic,
your skin will look plumper and more firm when it is moist, not dry. When looking for a product that will smooth out cellulite, look for one that has water as one of the ingredients. It's only natural for us to know to drink water. Buy a product that makes sense for your body like those that will give you that good old H20.
2. Collagen loves Retinol
After a time, your skin will start to sag. It's what mother nature intended. There's not much we can do to prevent gravity besides going under the knife. Since many of us don't have Kardashian sized bank accounts, we do what we can with what can afford.


Retinol acts as a mattress for your skin. In skin tightening creams for stomach, it helps connective tissues become stronger so it is less likely to allow your skin to sag and reduces cellulite on stomach.
3. Natural ingredients are key
We all have done it. We looked at a label and thought to ourselves "How the heck do you pronounce this ingredient?" You should understand everything you put in and on your body. Your skin is your largest organ so it's best to treat it like a temple.


Companies will try to sell you on magic ingredients that are "clinically-proven" but you should look for what mother nature intended, all-natural ingredients.


As we become more conscious of the environment and how we are affected, buying products that are socially responsible is important. When looking for a skin tightening cream, find ingredients in nature such as seaweed, different marine clays and plant extracts that have been used for centuries.
Seaweed body wraps
are commonly found at high-end spas to fight cellulite on stomach but you can find great products to use in your own home without the price tag. Why reinvent the wheel when it comes to finding the right tummy cream?
Learn more about ingredients
4. Get your daily vitamins
Flinstone vitamins have come a long way since our childhood. It's time for an upgrade from those dinosaur-shaped pills of our past. It is time to upgrade your vitamin intake by getting them through your tummy cream.


Like we mentioned before, your skin is just another organ on your body, so why treat it differently than anything else. Vitamins are vital in keeping you looking young and swaying signs of old age to look the other way. For example, Vitamin E improves hydration, protects the skin, diminishes fine lines and wrinkles, prevents collagen degradation, and protects your skin's barrier.
5. Essentials oils and extracts are well… essential
Nature has many healers. Sometimes we don't realize the peel on our orange can do wonders for our skin. Skin tightening creams for stomach include ingredients like ginger oil that accelerate the breakdown of fatty tissues and increase elasticity which provides a lifting effect that gets rid of things like cellulite and stretch marks.


That is only one example of the power of
essential oils that help reduce cellulite
. Sandalwood smooths and tightens skin and rose oil helps stretch marks and surgery scars fade. Even consuming some of these ingredients on a daily basis can help with bloating and getting rid of toxins in the body. It's no wonder these products do wonders for people and their skin. Before buying a skin tightening cream, be on the lookout for essential oils that make sense for you.
6. It's getting hot in here
Many cellulite creams on the market contain caffeine or other ingredients to make your skin tingle. That's when you know the
tummy cream with caffeine
is working. Infrared heat is much better than caffeine in that as it gets under the skin to really increase the efficacy of the skin tightening cream for stomach. Having both infrared ingredient and caffeine is even more beneficial for your skin and tissues.
Cell-activating far infrared rays start working on the surface of your skin and penetrate down into the tissue underneath, they stimulate healthy cell metabolism, boost microcirculation, repair inflammation, and strengthen elasticity for instantly tighter, smoother skin. Essential ingredients for your skin may include the vitamins, minerals, and oils but you need something a little extra like infrared heat to really get your cells moving.
When looking for a
skin tightening cream for stomach
, look for the essential ingredients that will help you attain your goals. These products are not a one size fits all solution. Finding the one that fits your budget and gets rid of those pesky dimples is a match made in heaven. The best way to see if it can help you with the cellulite on stomach is to get some samples.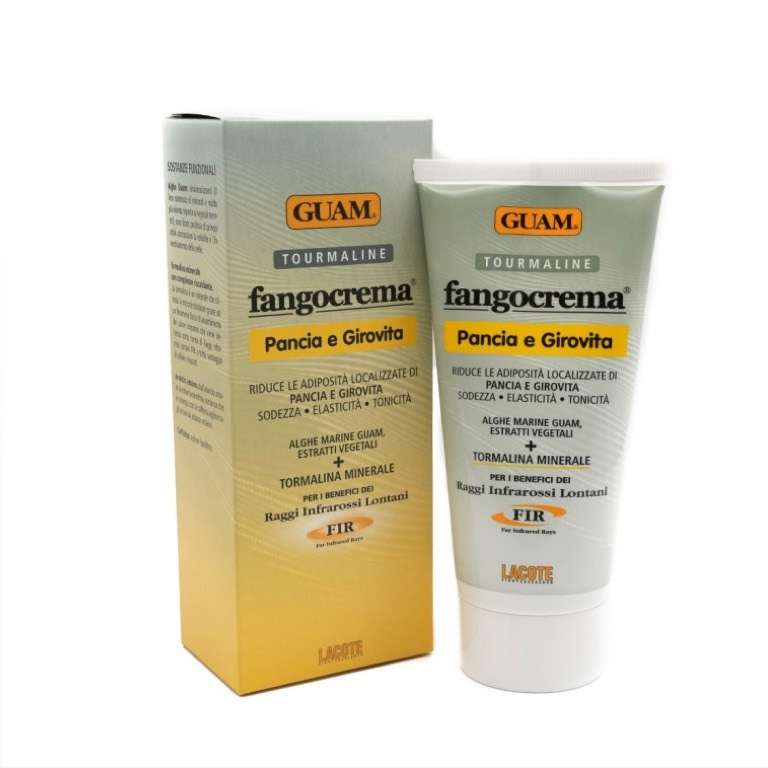 Tummy Slimming
Stomach Cellulite Cream with Infrared Heat
This stomach tightening cream has a dual effect: cellulite reducing and tummy slimming.

It contains Caffeine, Seaweed extract, Bitter orange phytoextract. Formulated with Black Tourmaline this infrared stomach tightening cream dissolves fatty tissue, reduces bloating, and transforms loose skin for noticeably smooth, cellulite-free results you'll love. Intensive cell-activating natural ingredients stimulate cell metabolism, microcirculation, firms belly skin, and breakdown of fatty deposits in the abdomen area.

The formula is cruelty-free, vegan, non-toxic and contains no harsh ingredients as Parabens, SLS, Pegs, Silicons etc.
Shop product
---