How to Reduce Water Retention on Legs and Stomach?
With the summer season approaching, most of us are excited for long hours on the beach, pool parties, boat rides, and outdoor events in summer clothes. Unfortunately, the issue of water retention on legs, swelling and cellulite seems to become even more annoying and frustrating during these days for women who are struggling with these conditions.

If you're feeling worried about your summer-ready bikini body and want to regain your confidence, we're here to help you. Below is a complete guide on water retention causes, its relationship to cellulite, and effective ways of treating it.
What is Water Retention?
Before getting to the condition causes, symptoms, and how to reduce water retention in legs, it's important to understand what it is. Well, around 60% of our body weight comprises liquids, making it one of the key components of our organs, muscles, and skin.

The human body operates on an intricate hormonal system associated with kidneys to maintain a constant level of fluids. This system eliminates excess fluids and toxins under normal circumstances. However, if something goes wrong with the system, extra fluid and toxins start to build up in the connective tissues.

Water retention is basically a deficit in the function of the lymphatic system where it fails to drain excess liquids and toxins into the circulatory system. This leads to oedema or swelling. The common areas prone to accumulating extra fluids are thighs and buttocks.
Water Retention Symptoms
It can be challenging to differentiate between what causes cellulite and what is water retention sometimes. If you're not familiar with the symptoms or what it looks like, here are some tips that can be helpful in recognizing the problem:


You can identify if it's water retention or cellulite by the absence or presence of bumps.
If you notice a bump on your skin, lift the skin just above it and see if it disappears or not. If the bump disappears, you're dealing with only excessive fluid.
Gently move your fingers across the affected areas of your skin. If your skin is sloppy and soft, it's excess fluid. If it feels dense and firm, you have cellulite.
Lie down on your back with your legs raised perpendicularly. If all the bumps vanish, you have extra fluids.
You can experience acute or occasional swelling (after a long period of standing, due to medications, in hot weather, or during the menstrual cycle) or it can be chronic (caused by genetic, lifestyle, hormonal factors, etc.).
It's important to note that fluid reservation is mostly present under the outer layer of the skin and there can be cellulite beneath the fluid. You can have both problems at the same time. You'll have to deal with this issue first in order to treat the cellulite underneath.
Moreover, the symptoms may vary from mild (such as mild swelling in
thighs
and buttocks) to a serious condition with severe side affects (lymphedema).
Water Retention Causes
Extra fluid may result in response to a number of physiological, lifestyle, and hereditary factors that deteriorate the normal activity of veins and lymphatic system. This irregularity leads to the accumulation of excess fluid and toxic wastes in the body, laying the ground for puffiness, uneven skin texture, and dimples or cellulite.


Some of the common contributing factors include:
Physiological Factors
Thin, damaged, or fragile leg veins or lymphatic vessel walls can lead to hernia or leakage of blood/lymphatic fluid into tissues causing swelling.
Decreased muscular movement or excessive static muscle contraction due to long period of inactivity
Prolonged and low-grade inflammation causes the fluid retention and toxins to accumulate
Damage to lymph vessels or veins caused by impact injury can result in swollen legs.
Reduced muscle tone of lymphatic vessels or veins affects their ability to pump blood upward properly.
Failure of vein or lymph vessel valves (chronic venous insufficiency) can cause the valves to herniate and lead to the buildup of blood or lymphatic fluid. It may also cause these fluids to flow downward.
Insufficient amount of liquids can also cause the body to store it in the tissue.
Thickening of blood obstructs the normal flow of blood through small blood vessels.
Chronic inflammation can cause larger molecules of hyaluronic acid to accumulate in connective tissue.
Poor lymph and blood flow to the abdominal area due to constipation can also cause this condition.
Just like constipation, liquid reservation, cellulite and pregnancy are also related. Other than hindering the flow of body fluids, increased estrogen also contributed to this condition.
Renal dysfunction causes the accumulation of sodium and liquids which gets stored in the tissues
Higher levels of estrogen and cortisol increase the risk of leg swelling
Deep vein thrombosis, blood clot
Tissue retains more fluids in case of reduced flow of interstitial fluid (the fluid that surrounds the cells) due to dehydration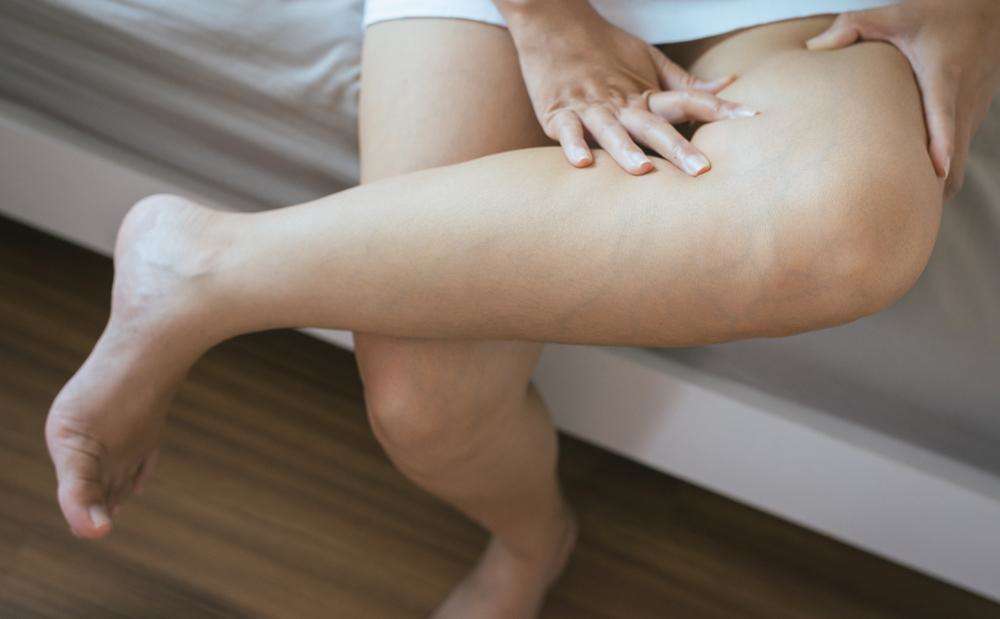 Genetic Factors
· Genetic predisposition combined with a bad lifestyle (such as lack of physical activity, unhealthy diet, poor nutrition, dehydration, sleep deprivation, and stress, etc.) can lead to increased risk of swelling caused by water retention.
· Similarly, if you are genetically immune to collection extra liquids, a good lifestyle will ensure that your hereditary tendency is operative
Lifestyle Factors
· Insufficient supply of essential nutrients, including proteins, antioxidants, and fatty acids, makes you more prone to this condition.
· Foods filled with toxic compounds, sugar, saturated fats, salt, alcohol, and other inflammation-causing ingredients can have a deteriorating impact on lymph and blood vessels
· Prolonged and frequent standing or sitting and crossing legs can also lead to extra body swelling
· Not getting enough sleep can cause strain on the muscles, affecting the repair process of vessel tissue
· Lack of physical activity is one of the major factors that can cause water retention in thighs and buttocks
· People who are allergic or intolerant to certain foods are at a higher risk of low-grad inflammation and, hence, more prone to fluid accumulation
· Smokers are more susceptible to this condition due to vasoconstriction and damaged blood vessel
· Excessive caffeine consumption for an extensive period of time reduces the amount of fluids to the tissue and, ultimately, toxin and fluid accumulation
· Constipation and pregnancy lead to the buildup of excess fluid in the lower body
· Hormonal medications (contraceptive pills and patches, etc.) and high levels of estrogen during pregnancy can cause fluid buildup
· Excessive weight, chronic stress, and dehydration also pave the way to the development of water retention in hips, thighs and buttocks
Water Retention in Legs
Extra fluid in legs is one of the most commonly observed concerns among people who are prone to extra liquid storage. The condition where legs swelling is caused in the leg tissues due to the fluid retention called peripheral edema. What sets the base for this issue is compromised or problematic lymphatic system and circulatory system that causes incorrect fluid balance in human body.

Some other health conditions are sitting or standing for an extended period of time, being overweight, hormonal changes, and wearing tight jeans or stockings. In some cases, kidney disease can also be the reason behind swelling. Furthermore, some medical conditions such as disease or injury and inflammatory disorders can also pave the way.

So, it's highly significant to know why you experience water retention to treat it effectively.
GUAM Body Draining Formulas
Guam cosmetics
is known worldwide for its result-oriented anti-cellulite creams, scrubs, wraps, gels, and oils targeted at treating the causes of cellulite at the comfort of your home. In addition to breaking down stubborn fat cells under the skin and restoring firmness to the skin,
Guam Seaweed Mud Cold formula
s provide intense draining action that causes the removal of excess liquids and toxins from the tissue.
Water retention is essentially when excess water accumulates into the connective tissue it influences the lymphatic and circulatory systems, leading to the storage of fat cells. The huge amount of fat deposits constricts blood and lymphatic vessels, impairing the removal of toxins and fluids. This excess water in combination with tissue fibrosis gives the skin orange peel-like appearance or cellulite. This condition particularly affects specific body parts, forming cellulite on hips, thighs, and buttocks.
Both conditions can have a negative effect on your confidence, especially during the bikini season. If you feel a little under-the-weather at the thought of showing your skin, fret not. With proper care, drinking plenty of water, health daily diet, exercises, a lifestyle changes, and easy home remedies for retaining fluid you can decrease fluid retention and remove toxins from the body and achieve a firm and contoured body reducing water water around waist and in lower body.
Water Retention Home Remedy Creams:
GUAM Fangocrema DREN
Body Cream with Draining Effect
This unique formula of GUAM FANGOCREMA DREN Mud Cream based on a mix of GUAM Algae, Sea Salt and Caffeine helps to get rid of
cellulite on thighs
and buttocks also fighting water retention and swelling. Strong draining action during the night, improving the appearance of the legs suffering from swelling and heaviness. It has an osmosis effect which will draw excess fluids and toxic waste out through the skin leaving your body slimmer, lighter and refreshed to start the day.
Alleviates inflammation and swelling cased by extra fluids
Decreases fluid retention in stomach and legs
Models the contours of the body
Restores firmness and vitality to the skin
Improves microcirculation to the skin
Learn more
GUAM Fangocrema DREN
Body Cream with Draining Effect, Cooling Formula
With its exclusive formula based on GUAM seaweed, Sea Salt and Caffeine, GUAM Dren Cooling Effect Mud Cream provides draining treatment for the areas prone to water retention, such as legs and buttocks. As you sleep, these penetrating natural actives help your body to drain excess fluids from puffy, bloated areas while firming and tightening skin.
Contains a mixture of detoxifying ingredients
Provides noticeable slimming and smoothing effect
Deeply hydrates and invigorates the skin
The cooling effect refreshes and soothes the skin
Free from toxic chemicals and nickel
The formula is gentle enough for sensitive skin
Learn more
Water Retention in Stomach
Water retention in stomach, also known as ascites, is signified by puffiness, bloating, and selling around the waistline. It may make you feel less active or heavier than usual, affecting your daily life as well as overall wellbeing. Some of the prominent causes behind include hormonal fluctuations, excess sodium intake, menstrual cycle, obesity, and problems with venous or lymphatic systems.
Certain health conditions, including heart and liver diseases, can also cause water reservation in
stomach
. In worst cases, abdominal swelling can be very uncomfortable and may lead to abdominal pain, indigestion, difficulty moving around or sitting comfortably, breathlessness, frequent need to pass urine, and constipation.
Water Retention during Pregnancy
It's not uncommon for women to experience water retention in pregnancy that leads to swelling in their legs, ankles, feet, and toes. The problem gets worse as the day ends than in the morning. Also, the further you're into your pregnancy, the chances of having this issue more often also increase. The sudden
shift in weight
and inactivity are generally associated with such condition.
While water retention during pregnancy is not usually harmful to your baby, it can be quite annoying or painful. However, sudden swelling can be a symptom of pre-eclampsia that shows up during the second half of pregnancy, which can cause complications.


Normal fluid accumulation in pregnancy arises due to the storage of extra fluids in the body. It can be worse during hot weather or if you've been standing for a long time. Besides, the pressure on blood vessels caused by a growing uterus can also be the cause of this condition.
Guam Dren Oil
Moisturizing and Draining Body Oil for Massage
Guam Dren Anti-cellulite Oil for Legs and Buttocks helps prevent skin imperfections caused by swelling and water retention. The nourishing emollient effect of sunflower and olive oils blended with the anti-swelling properties of Guam Algae and green tea, gives your skin a radiant, supple and velvety smooth finish. Guam Dren Oil is non-greasy, absorbs quickly and will leave your skin light, silky, firm and moisturized.
Contains a blend of anti-swelling ingredients
The formula is lightweight, non-greasy, and fast-absorbing
Rich in moisturizing and nourishing natural compounds
Reduces skin imperfection and water retention
Ideal for drainage massage on a lower body
Learn more
How to Reduce Water Retention
The treatment is mainly focused on drawing out excess liquids from the tissue and boosting blood flow to the affected areas. A comprehensive and constant approach is quintessential for achieving and maintaining desired results. A synergy of lifestyle changes, natural remedies, healthy habits, proper nutrition, in-office treatments, and at-home skincare products can help to reduce and eliminate excess fluid and toxins from the body.


A balanced low salt diet targeted at reducing the amount of excess water and toxins from the body can be highly beneficial in minimizing swelling and cellulite, especially if bad eating habits are the basic cause of fluid buildup.

Limiting the intake of trans and saturated fats sodium, soft drinks,processed foods, alcohol, sugary drinks and desserts, carbohydrates, bleached and refined flours, and diuretic beverages can be helpful. Load your diet with green vegetables, fruits, proteins, plain water, fish, whole grains, soy, and vegetable oils.

Consuming a lot of salt, especially from too much salty food, can lead to fluid trapped in the body, causing swelling. High sodium levels in the body can disrupt the balance of fluids, leading the body to retain water and result in noticeable swelling or edema.
Topical skincare products formulated to drain excess water and toxic wastes from the skin can be useful in improving skin texture and tone. Choose the right formula that works the best for your specific problem. There are numerous firming, toning, and draining topical creams, scrubs, and muds in the market that can help to eliminate excess liquids and toxins effectively.
Look for products containing caffeine, horsetail, rosemary, and seaweed.


Exercises and sports play a vital role in helping to boost the lymphatic system, increase muscle tone, speed up metabolism, and encourage better blood circulation. Practice cycling, hiking, stretching, walking, water aerobics, running, and yoga for relieving inflammation.


If you're looking for easy way on how to reduce water retention overnight, we have bad news for you. Unfortunately, there is no magic pill or medication for it that will treat the problem overnight. However, certain medications like Hydrochlorothiazide is seen to be effective in relieving edema caused by medical issues, like liver or kidney diseases and hormonal changes.
Magnesium supplements may help to reduce swelling as well
You can consult your skin specialist or spa technician to decide the most suitable option for you have a look at draining seaweed
body wraps
that can provide draining treatments at the comfort of your home. A wide range of
GUAM Seaweed products with draining and toning properties mainly constitute potent seaweed, caffeine, plant extracts, essential oils, marine clays, and advanced bioactivity complex. With powerful draining products you can enjoy effortless spa-like draining and anti-cellulite treatment at home. All these products work effectively to activate fat metabolism, lymphatic system, and tissue repair and regeneration for optimal anti-cellulite effect.
GUAM Seaweed Mud
Sculpting & Firming Cooling Body Wrap for Legs
Reveal touchably firm, slender leg contours with the Cooling Guam Seaweed Mud anti-cellulite and draining body wrap. Formulated for swollen, heavy legs and gentle enough for sensitive skin - this revitalizing menthol-infused formula penetrates deeply to depuff and visibly reduce cellulite on thighs, calves, and hips, decreasing swelling.


GUAM Body Wrap Benefits:
Proven to reduce cellulite on legs
The cooling effect relieves heaviness, swelling, and inflammation
Fights puffiness from liquid retention
Visibly slims and contours lower body
Detoxifies and tightens skin
Learn more
What's the Relationship between Water Retention and Cellulite?
This is probably the most frequently asked question regarding water retention and cellulite. If you're also confused between the two, let us help you understand the connection between two. Both these conditions are basically interrelated.
The elements responsible for water accumulation in arms, thighs, buttocks, and hips may also lead to loss of elasticity in the skin, mild inflammation, degeneration of tissue fibers, and
fat deposits
under the epidermal layer of the skin. All these aspects are also related to the reasons behind the formation of cellulite. Therefore, water retention is innately associated with cellulite.
Although treatments specifically aimed at eliminating extra water are not enough to treat or reduce cellulite because cellulite encompasses a lot more than just fluid buildup under the skin. Conversely, an effective anti-cellulite treatment will also help to draw out excess fluids and toxins from the body, eradicating water in thighs, buttocks, and hips, etc.
What Causes Cellulite?
To differentiate cellulite from water retention, it's important to know what causes cellulite. Well, the adipose layer (panniculus) is maintained by collagen and connective tissue (reticular tissue).

Microcirculation to this tissue provides energy (in the form of fat) to support healthy body. This balance can be disturbed by various physiological and external factors, such as inadequate nutrition, hormonal imbalance, stress, unhealthy lifestyle, medications, genetic predisposition, and wrong fluid balance.

Overweight and obesity are also thought to be the reasons accumulation too much water in hips and thighs and buttocks. Also, there are higher chances of getting swelling and cellulite in pregnancy.

Compromised lymphatic and circulatory systems lead to impaired drainage of water and toxins, leading to inflammation in adipose tissue. So, now that we are well-versed with what causes cellulite, let's have a look at how it's different from edema.
What is Edematous Cellulite?
Many of you might have come across this term but may not know what it actually means. Well, edematous cellulite is known as the most severe or third-degree cellulite. Unlike cellulite caused by various factors including fat accumulation, it is mainly caused by obstruction in the lymphatic and blood vessels, which leads to water retention and poor blood flow.


Edema occurs as a result of trauma, such as sprained ankles or broken bones. The body responds to injury by sending extra fluid to the affected area, leading to swelling.
Inflammatory conditions like arthritis or tendonitis can cause edema. The body's immune response triggers an increase in fluid around the affected area, resulting in swelling.
Medical conditions: Certain medical conditions, such as kidney disease, heart failure, and liver disease, can lead to edema. These conditions disrupt the body's fluid balance and can cause fluid retention in various body tissues.

Edematous cellulite mainly occurs in the legs, thighs, and lower legs, making them lose their normal shape. Your skin may feel soft, flabby, and swollen on touch and has an almost jelly-like feel when pressed.

This is due to chronic water retention. In severe cases, edematous cellulite can be extremely painful, especially if you sit or stand in one position for an extended period of time. Edematous cellulite is rare as compared to other types of cellulite and mostly affects middle-aged women.
SOURCES:

Kasper, D. Harrison's Principles of Internal Medicine, 19th edition, McGraw-Hill Education, 2015.

America Society of Clinical Oncology: "Fluid Retention or Edema."

White, C. Obstetrics and Gynecology International, 2011.

Stachenfeld, N. Exercise and sport sciences reviews, 2008.

Trayes, K. American Family Physician, July 2013.

PubMedHealth: "Causes and signs of edema."

America Society of Clinical Oncology: "Lymphedema."

National Institutes of Health: "What are the symptoms of preeclampsia, eclampsia, & HELLP syndrome?"

Ashina, K., et al. Histamine induces vascular hyperpermeability by increasing blood flow and endothelial barrier disruption in vivo, 2015

Dandelion, 2016.
https://nccih.nih.gov/health/dandelion

Kwashiorkor, 2019.
https://www.nhs.uk/conditions/kwashiorkor/

Lent-Schochet, D., & Jialal, I. Physiology, edema, 2019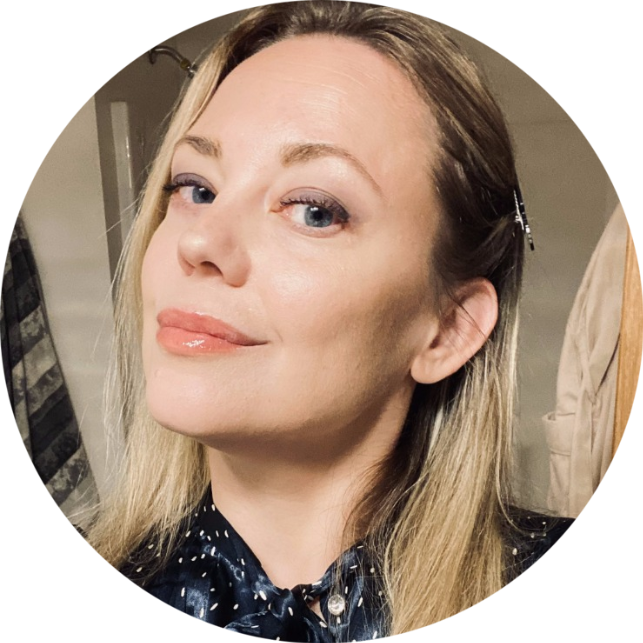 Author of the blog Yana Nesterova
Yana is the writer behind the Guam Beauty blog who firmly believes in the concept that beauty begins in a person's head, not in the mirror. Therefore, she strives to encourage her readers, who are beauty and skincare enthusiasts, to bring mindfulness into their skincare rituals by making more conscious choices. Her philosophy is to enable her readers to salvage mental peace and optimal health by living more mindfully and achieving their skin and body goals through
healthier choices.
How to get rid of water retention on legs? Sale 70% Off