Diet to Help You Lose Belly Fat
Have you been working hard to get rid of excess fat around your midsection but the scale hasn't budged yet? Well, it might be time to make some changes to your grocery list. The type of foods you are routinely stacking up in your kitchen can have a significant impact on your efforts to lose belly fat. Therefore, it's crucial to evaluate what you've been consuming as a part of your daily diet. There are plenty of foods that not only taste great but also help to reduce belly fat and slim down your waistline. Similarly, a number of foods can hinder your progress and add more weight to your tummy.



In this article, we'll have a quick peek at some of the common reasons and types as well as effective ways of losing excess fatty tissue through a proper diet. So, if your goal is to lose some inches around the stomach, keep on reading!
What Causes Belly Fat?
While we all have some abdominal fat and that's completely normal, having too much of it can have a negative impact on health. Hence, it's important to keep your belly fat under check and know the factors that might be leading to the accumulation of extra deposits. Here are some of the possible reasons that can add weight to your abdominal area:
Lack of movement or physical activity is one of the prominent causes behind gaining weight. Also, a sedentary lifestyle makes you more prone to regaining tummy fat faster after weight loss.
Low-protein diet may lead to high levels of belly fat because it stimulates the production of hunger hormones, increasing your weight over time. A high-protein diet, on the other hand, boosts your metabolism and makes you feel fuller for longer. Also, food rich in trans-fat, carbohydrates, and processed sugar can lead to fatty tissue storage.
The amount of visceral fat starts to increase in the abdomen with a reduction in the concentration of estrogen during menopause. However, the effect may vary and some individuals may gain more belly fat than others.
If you're someone who tends to eat more when stressed, you know why you are gaining belly fat. Stress eating is related to an upsurge in the stress hormone (cortisol), which accelerates your hunger. Overactive stress hormone causes more deposits to store in the tummy than all over the body.
Wrong or imbalanced gut bacteria compromise the immune system and make you more susceptible to diseases, such as cardiovascular diseases, type-2 diabetes, and cancer. Furthermore, it may increase calorie absorption and promote abdominal fat gain.
Another reason that can influence your body's ability to lose or gain weight. Unfortunately, we don't have control over this factor. However, a healthy lifestyle and
appropriate diet
can be helpful in
losing weight and belly fat
.
Types of Belly Fat
The fatty tissue around your abdomen is essentially categorized into two types; subcutaneous and visceral fat. Subcutaneous fat is located just beneath the skin and even thin people have it. It's usually not considered as harmful as the deeper layers of fat. However, many people find it disturbing to have excess subcutaneous fat due to the changes in physical appearance caused by it. Visceral or deeper fat is needed in a healthy amount to surround the organs of the body, including the heart, lungs, and liver, etc. Excess visceral fat can pave the way to a myriad of health issues and is known to be dangerous, even for skinny people.
Belly Fat Loss and Body Types
One of the factors that decide the rate at which a person gains or loses weight is body type. Hence, it's significant to know what your body type is and what kind of diet would work the best for you in losing extra pounds. These are three main body types: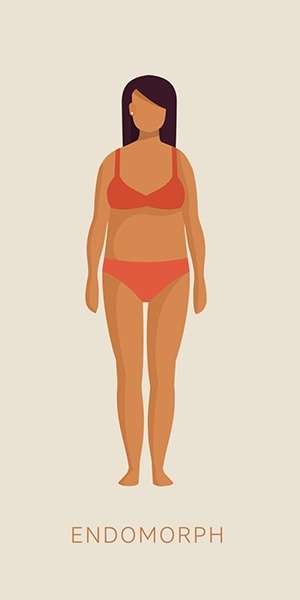 This set of individuals is likely to gain weight quickly but it's challenging for them to lose the extra weight. The reason behind this is a high volume of body fat in them
.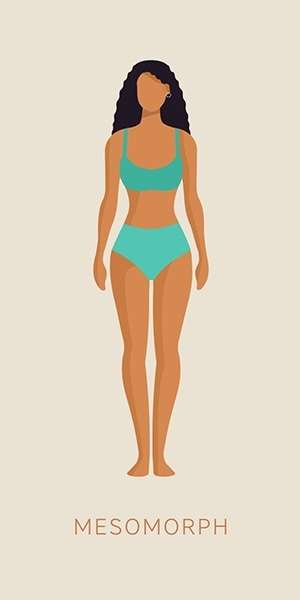 This group can easily gain or lose weight if they are meeting their daily calorie intake and lead an active lifestyle or follow a regular workout regimen.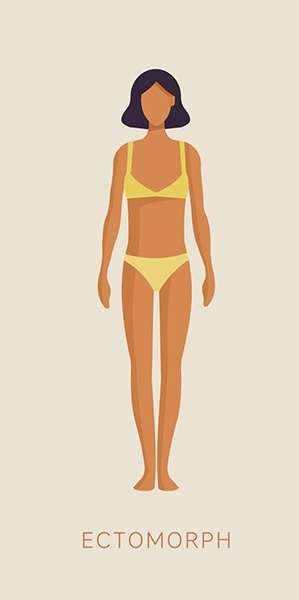 People with this body type are usually known to be thin or skinny and find it difficult to lose or gain weight because they have lesser body fats.


Fastest Ways of Losing Belly Fat
As mentioned earlier, other than affecting the way you look, it can be harmful to your organs and overall wellbeing. It's essential to manage and control tummy deposits to achieve a healthy body. Below are some of the effective ways of losing belly fat:
While there is no magic food that specifically targets and melts away deposits around your stomach, choosing fat-burning foods that help you lose weight usually makes the fatty tissues reduce first. Making dietary changes, such as adding a cup of green peas, an apple, or whole grains to your daily diet can help. High-fiber foods are considered to be effective in reducing the buildup of visceral fat in the long term.
It's a no-brainer that engaging in a workout regularly trims away all your fat. There are many exercises aimed at helping to get rid of subcutaneous and deep fat on the tummy. Doing a moderate workout for 30 minutes for at least 5 days a week is recommended. To achieve a similar outcome in half the time, go for more vigorous exercises, like jogging or brisk walking.
You may have never thought about it but the way you handle stress matters when it comes to gaining weight and storing belly fat. It can trigger adrenal glands and increase the production of cortisol, which stimulates hunger and cause fatty tissue storage in the belly. Some of the activities that might be useful in reducing stress are meditation, exercise, sports, and other recreational activities. You can also get professional help if needed.
Foods to Lose Belly Fat
There are many diets that help lose belly fat, but here are some of the most powerful fat-busting foods and useful tips that can be helpful in making the right choice and lose some of those extra pounds on your belly: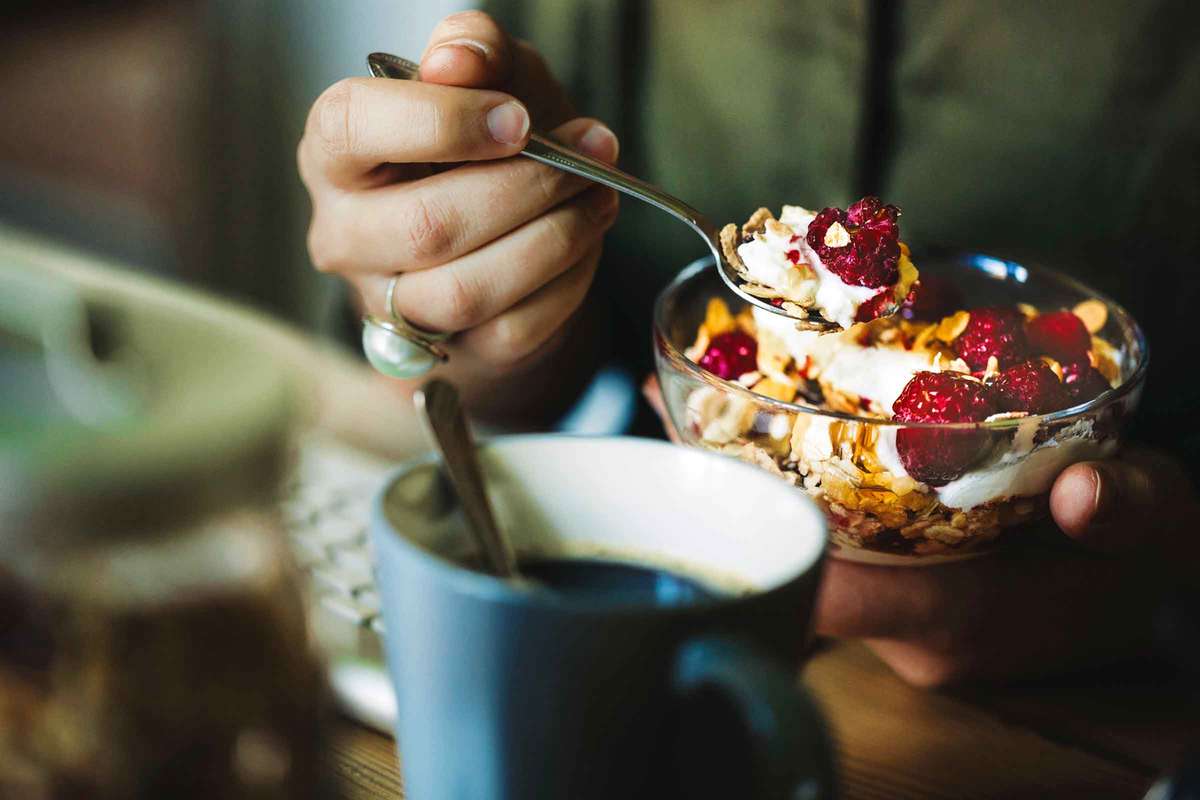 Keep a Track of Your Food Intake
You don't have to measure and weigh everything you consume every day to keep track of your food intake. You're only required to track it every now and then for a couple of days to assess what you're eating on a regular basis. It will help you realize whether your diet is high in carbs, proteins, or fiber. Without tracking, you may underestimate or overestimate your food intake.


You can find many online tools to calculate your intake of micronutrients and calories, assisting in identifying the areas that need to be changed. Taking fewer calories than your average daily need is helpful in maintaining and losing weight. You can plan ahead to speed up your efforts toward achieving the specific aims, such as by cutting down carbs or increasing proteins.
Fiber is basically an indigestible plant-based substance that works to reduce food ingestion by absorbing water and transforming it into a thick gel that slows down the speed at which food moves down your gut or digestive tract. It delays the breakdown and assimilation of micronutrients from the food and may also lessen the number of calories absorbed from the food.
Consuming a diet filled with soluble fiber accelerates weight loss as it makes you feel full for a lot longer, reducing your appetite naturally. Eating less food also means a lower intake of calories. A study showed a reduction of 3.7% in belly fat after consuming 10 grams of dietary fiber every day for a period of 5 years.
Brussels sprouts
Flax seeds
Legumes
Whole oats
Avocados
Blackberries.
Protein is known as one of the most important nutrients that promote weight loss by raising metabolic rate, decreasing appetite, and reducing your daily calorie consumption. Foods with high protein content accelerate the release of the PYY hormone, which gives the feeling of fullness and reduces cravings. Also, proteins-loaded foods stimulate metabolism and aid in retaining muscle mass while you lose weight and burn belly fat.

In addition to helping you lose weight, a protein-rich diet also assists in preventing regaining the lost weight. A research study suggested that eating higher amounts of good-quality protein reduces fatty tissues.
These are some of the

great sources

of obtaining your daily dose of proteins:
Lean meat
Eggs
Nuts
Whey protein
Dairy products
Legumes
Fish
Include Probiotics in Your Diet
Some foods and food supplements are a great source of incorporating these bacteria into your daily diet. Probiotics are known to yield many health benefits, including improving the health of your digestive system and immune system. Different types of probiotics perform different roles in your body.

Some probiotics, belonging to the Lactobacillus group, play an important function in facilitating weight loss and reduction in abdominal fat deposits when they're found in the right balance in the body. Supplements for various types of probiotic bacteria are available in the market. Make sure you buy the right one that offers more of these belly fat-burning bacterial strains.
Consume Green Tea and Apple Cider Vinegar
This incredible health-boosting beverage, green tea, is a rich source of catechins (ECGC) and caffeine. Both of these ingredients are known to accelerate metabolic rate. Several studies claimed ECGC antioxidants to be useful in helping to lose abdominal fat. The weight loss effect of green tea can be further enhanced when combined with workouts. The acetic acid in apple cider vinegar is also shown to have the same effect in reducing belly fat. It also regulates blood glucose levels. It's recommended to always dilute apple cider vinegar in water to prevent any adverse effects.
Avoid Sugary Liquids and Foods
Consuming high amounts of sugar in the form of sodas, teas, sports drinks, fruit juices, baked goods, and processed food can increase the level of insulin in the body, which speeds up the storage. Sugar-sweetened drinks provide your body with a huge amount of surplus calories in addition to the calories consumed from solid food. Moreover, sugary drinks and foods have zero or negligible nutritional value and don't supply your body with the nutrition needed for healthy living. So, think twice the next time before reaching for a soft drink or a slice of cake if you're trying to reduce your waistline.
Refined carbohydrates in your diet, such as white breads, pasta, white rice, pastries, and cereals, cause insulin upsurge in the blood, which slows down metabolic rate and promotes the storage of abdominal fat. Cutting out carbs from the diet and replacing them with fiber or protein-loaded foods (like whole-grain breads and lean meat) reduces your appetite, helping to lose weight.
A
study
published in the American Journal of Clinical Nutrition suggested that refined carbs are associated with increasing volume in tummy area. The study also showed that vegetables and fruits help to reduce stomach deposits.
Fasting to Lose Belly Fat
Intermittent fasting has become quite a popular way of losing weight over the recent years. This is basically an eating guide that includes periods of regular, short-term, and long-term fasts. There are repeated periods of eating and fasting in this approach. The patterns involve consuming minimal or no food for a defined period of time.

Two of the commonly followed methods of intermittent fasting are; a 16-hour fast followed by 8-hours of eating and a 24-hour fast once or twice every week. A study conducted at the University of Illinois, Chicago, proposed that intermittent fasting is effective in reducing tummy volume.
Final Word
While there is no magical treatment for getting rid of belly fat overnight, making some changes to your diets to lose stomach fat
and sticking to those changes can help you get a slimmer and flatter tummy. Besides making you feel uncomfortable and lowering your self-esteem, excess deposits is also linked to numerous health issues. A diet plan involving plenty of vegetables, whole grains, fruits, legumes, and lean meat can be effective in decreasing it and overall weight. It's important to remember that commitment, persistence, and continuous effort is the key to achieving and maintaining your desired results.


We hope the dietary changes suggested in this article will pave your way to a healthier lifestyle and a fit body.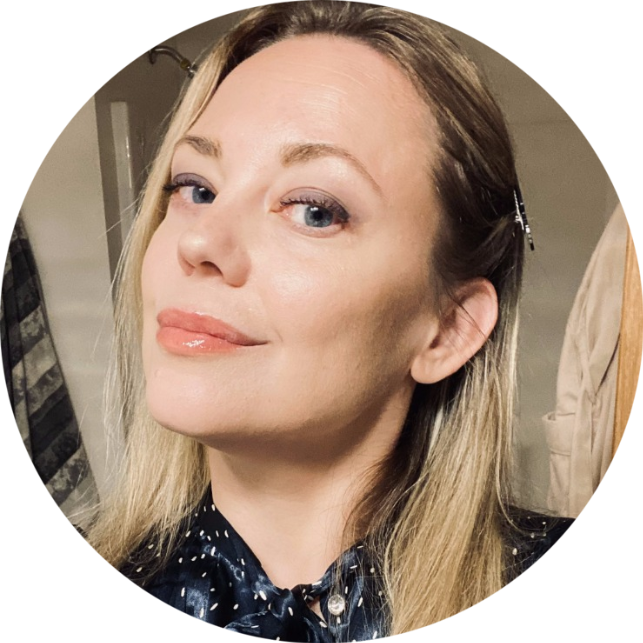 Author of the blog Yana Nesterova
Yana is the writer behind the Guam Beauty blog who firmly believes in the concept that beauty begins in a person's head, not in the mirror. Therefore, she strives to encourage her readers, who are beauty and skincare enthusiasts, to bring mindfulness into their skincare rituals by making more conscious choices. Her philosophy is to enable her readers to salvage mental peace and optimal health by living more mindfully and achieving their skin and body goals through
healthier choices.
Diet to Help You Lose Belly Fat Sale 70% Off