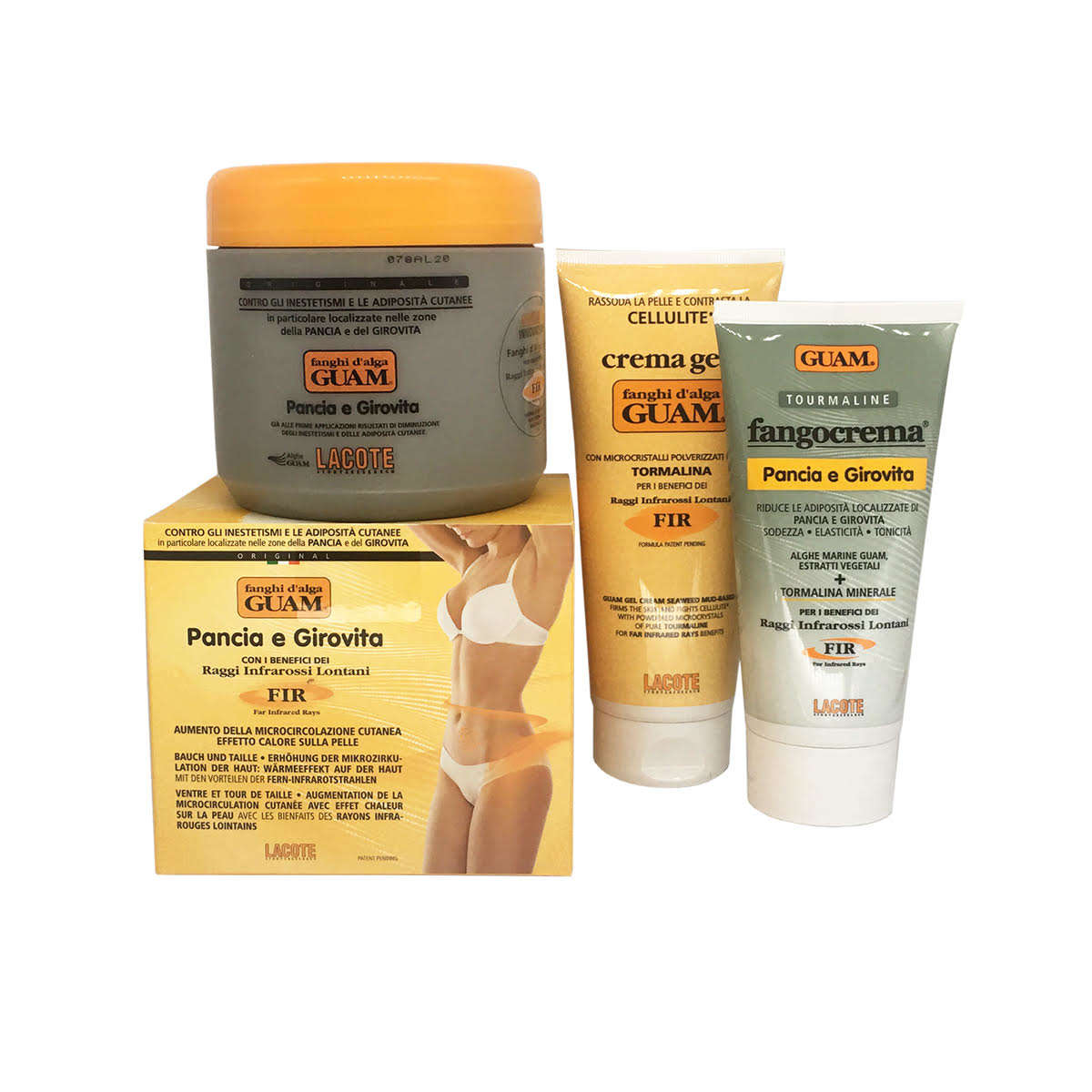 Tummy Tightening
100% Infrared Cellulite Treatment
The ultimate anti-cellulite at-home treatment combo specifically designed to reduce signs of cellulite and fatty tissue deposits under the skin in the abdomen area. Tightens tummy skin, reduces love handles, fights stubborn cellulite on the stomach area.
Guam Far
Infrared Rays products
create an intense heating effect that helps to reach your body goals faster and naturally. The synergizing heating effect of all 3 FIR products will be focused on maximum reducing the fatty deposits under your skin caused by cellulite to give your skin a firmer, tighter appearance.
Treatment includes:
Tummy Tightening Body Wrap. 1.1LB/2.2LB
24Hr Boosting Gel, 8.4oz
Tummy Tightening Slimming Cream, 5oz
BUY NOW
Guam Far Infrared Ray Products
The original formula with the renowned properties of GUAM Seaweed (21%), finely ground Marine Clays and natural highly active plant extracts and essential oils, selected and optimized to reduce cellulite and related skin imperfections FAST and NATURALLY.

New FIR formula contains a higher concentration of Seaweed harvested from uncontaminated ocean that has a highly effective lipolytic and regenerating effects, and Black Tourmaline, a pure finely micronized natural mineral that has an ability to perceive the heat of the human body and reflect it back in the form of FAR INFRARED RAYS (FIR) to enhance the cellulite removal process.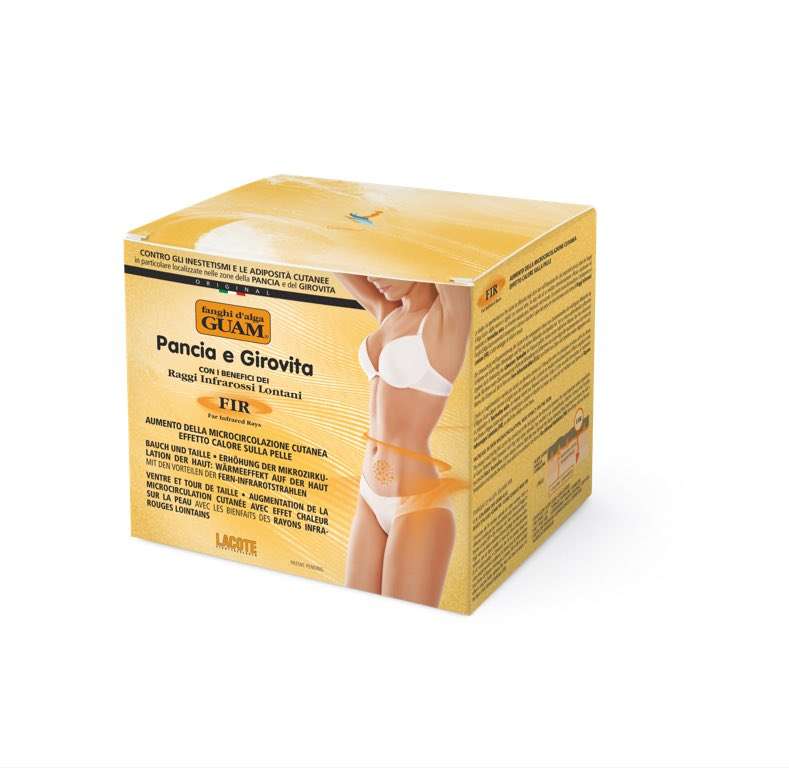 This
Infrared Stomach Wrap
was specifically designed for the abdomen area, its hot formulation helps to
reduce cellulite on the stomach
, tighten and firm belly skin, reshape love handles. Thanks to unique formula harness the power of Black Tourmaline, Marine Extracts, and European Botanicals it acts fast and safe.
Apply this Body Wrap 3 days in a row first days, then once per other day, then 2 times per week.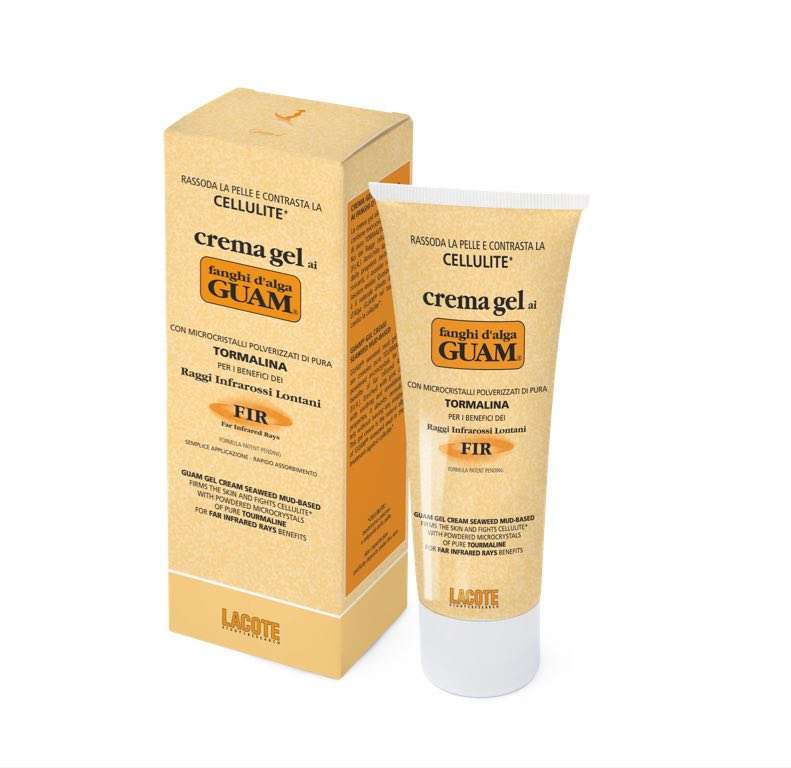 Designed to enhance the effects of any Guam Seaweed Anti-Cellulite
Body Wrap
for a full 24 hours, this skin-strengthening and firming cream-gel formula uses uniquely potent natural extracts backed by cell-energizing Infrared technology to smooth away unwanted cellulite, tighten your skin and restore elasticity.
Apply it right after your Body Wrap to prolong the effect up to 24 hours.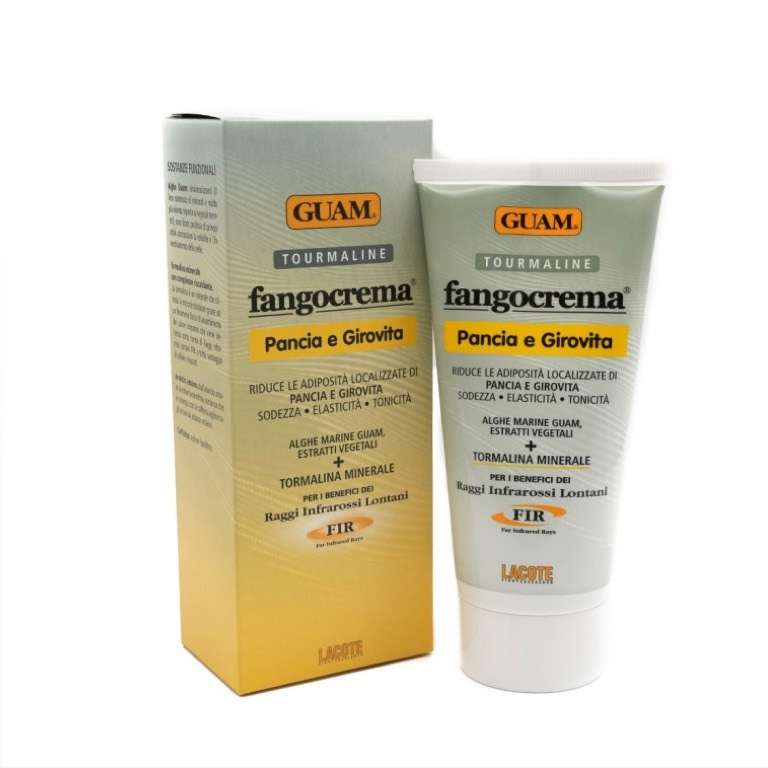 Restore that tight, sleek tummy with a cellulite treatment specifically made to firm your belly and waist and reduce cellulite on stomach. Formulated with Black Tourmaline this infrared
skin tightening cream for stomach
dissolves fatty tissue, reduces bloating, and transforms loose skin for noticeably smooth, cellulite-free results you'll love.
Apply it daily.
HOW TO APPLY GUAM BODY WRAP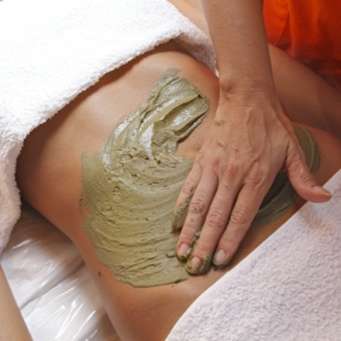 Mix the jar well and apply an ample amount evenly on your stomach, love handles, lower back with your hands.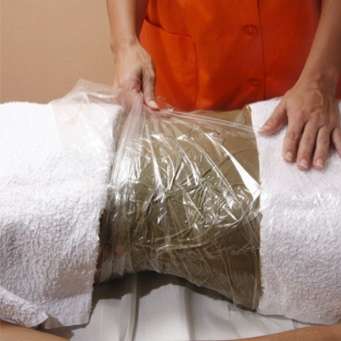 Cover with a plastic wrap
Use a cling or saran wrap to cover the entire
tummy
properly. Leave the mixture on the skin for 30 minutes, then rinse off with warm water.