The Only Guide You'll Need for Body Wrap Treatments in 2023
2023 Body Wrap Treatments Guide
From the moment we were born, nurses swaddled us in a blanket to make us feel safe. Spas are taking that idea to the next level by wrapping us in a cocoon to improve our skin while we peacefully fall asleep. These establishments are now embracing seaweed and other vitamin-rich materials as part of their offering. With body wrap treatment ability to detoxify, tone, tighten skin, and condition, it is no wonder they are quickly becoming a favorite for both spa patrons and owners.

This guide is going to gear you with information before booking your next appointment. It will describe the treatment on what generally happens during this procedure, outlines the beauty and health benefits, and lists the different types of wraps available. We will also attack any questions you may have before you head to a day at the spa.
What is a body wrap?
Also known as a body mask or body cocoon, it is a spa treatment that assists in enhancing a healthy appearance of skin. The most common benefits of a body wrap are to take inches off by tightening and smoothing out cellulite.

Normally, a mineral or oil-rich formula is applied to the torso and limbs before it is wrapped in cotton, plastic film, or Mylar bandages. This helps remove dirt, toxins from the skin and excess water from the body to reduce water weight. Some spas include a scrub to prepare the skin before it is wrapped. Before starting the body wrapping treatment, make sure to go over the details with your masseuse for the day.

Usually, they cover the entire body but there are some exceptions like cellulite and bust wraps that are only applied to problem areas specified by the client.
Health and beauty benefits
There are quite a few health and beauty
benefits of body wraps
. We are going to discuss the ones that make the most impact.
1. Detoxification
Body wraps have all kinds of ingredients including detoxifying seaweed, algae, mud and clay which get rid of toxins through metabolic skin simulations. Skin is your largest organ. When you detoxify the epidermis (top layer of the skin), it will have a vast effect on your overall health.
2. Inch reduction
We long for reducing inches. An anti-cellulite body wrap that uses detoxifying ingredients along with firmly wrapped bandages will have you sweat out any toxins and excess water. It will also tighten your skin. An anti-cellulite body wrap will temporarily contour your curves which will take inches off of your skin. Try it out to see if you lose a size or two.
3. Dead skin removal
Some wraps have an exfoliation stage where dead skin cells are removed which will leave you with a flattering glow and smooth skin.
4. Moisturization
It is no secret that wraps contain vitamins and minerals. These moisturizing ingredients nourish, hydrate and smooth your skin to leave you radiant.
5. Relaxation
Once you are wrapped, your esthetician will leave you alone for 30 minutes to bask in the darkroom and melancholy music, giving you time to take a nap. Treat yourself to time alone with no interruption while your skin is getting the care that it needs.

6. Cellulite reduction
This is probably one of the most popular and quickest ways of diminishing cellulite. The best thing about it is that it will help to melt away fat deposits under the skin, and purge out toxins, aiding to lose some inches, tone up loose skin, detox, and reduce orange peel-like skin. Most of the anti-cellulite treatments contain herbal and marine active ingredients and offer additional skin and health benefits as well.
Do body wraps work to lose inches?
The short answer is yes.
There is a lot of different kinds of body wraps on the market now that can help with reducing swelling and
water retention
that will lead to slimming and help to lose a few pounds. Another approach is using Far Infrared Rays technologies to melt down unwanted fatty deposits with the heat. Here are some solutions for inch loss that works on contouring your curves and slimming your silhouette:

Infrared ones are the most recent innovation but rapidly becoming a common procedure in the salons and at-home solutions.
Shop Infrared Body Wraps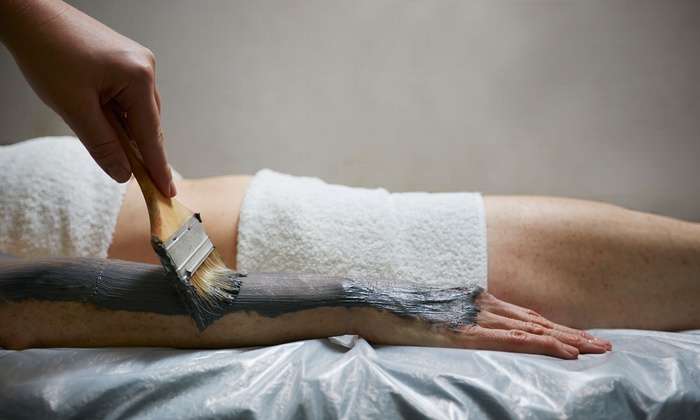 Do body wraps help to lose weight?
There is a common misunderstanding that they can help with weight loss. It's not really what they were meant for, but they can definitely reduce the volume of the fatty tissues or swelling caused by water retention, making your hips and
belly
look slimmer and tighter.
Let us help you dig deeper into the facts and debunk some of the prevalent myths about the relationship between weight loss and cellulite so you can take a better approach to get rid of dimpled skin before the swimsuit season approaches. Check our blog post below:
Types of body wrap treatments
Spas around the country pride themselves in offering one of a kind procedures to lure in new customers. High-end locations will add exotic oils that will entice you to spend a little more. The variety comes down to these types:

1. Algae body wrap


Sometimes confused with a seaweed body wrap, this treatment uses a vitamin-rich, nourishing warmed algae that are applied to your skin to aid in detoxification and jumpstart cell metabolism. "Frigi Thalgo" wrap is another type of algae treatment - the word to word translation would be: cold richness of the sea. During your treatment, you will experience marine algae wrapped around your hip or thigh region to target cellulite and give your legs a more toned look.

2. Bust wrap


Simply put, this treatment is applied to the bust area before wrapping to tone sagging and loose skin that has lost its elasticity during aging or rapid weight loss.

3. Cellulite wraps treatment


Dimples on your skin can be unsightly especially if you are ready to head out for the summer. Cellulite wraps are designed to boost circulation to feature flushing toxins away from your skin and underlying fat cells which will reduce the appearance of cellulite. Normally, these are applied to areas like your thighs, stomach, and hips which are prone to hold fat cells.

4. Chocolate body wrap


Chocoholics unite! If your dream was to be wrapped up in chocolate, here is your chance. This treatment uses a cocoa-rich formula that is applied to your skin. It's anti-aging, toning, and moisturizing qualities make this procedure a gift from the Gods.

5. Detoxing body wrap


Eating the wrong foods or binging on alcoholic drinks can take a toll on your skin. Chemicals found in food and drinks can start appearing, making you look older. You can assist in reversing the aging process by investing in yourself and a detoxing body wrap. These normally include mineral-rich ingredients like seaweed, algae, mud, and clay to help kickstart a healthier lifestyle. Detoxifying seaweed wrap aim to stimulate your skin to remove toxins and impurities.

6. Herbal body wrap


Get ready to get wrapped up in aroma rich nutrients. Herbal components eliminate dead skin using herbs with nourishing properties that are blended with essential oils and steeped in very hot water. A herbal body wrap kit is a set of products that typically includes a mixture of natural ingredients like herbs, minerals, and clays in powder or liquid form, as well as wrapping cloths. The ingredients are mixed together to create a paste that is applied to the skin and then wrapped with the cloths. This process is designed to detoxify the body, reduce the appearance of cellulite, and improve the texture and skin tone. Herbal body wraps can be done at home or at a spa and are often used as part of a weight loss or wellness program as well as release sore muscles.

7. Hydrating body wrap


We are made of mostly water so it would be likely that a hydrating treatment would be just what the doctor ordered to smooth out bumps and lumps. These use top of the line gels and creams which are applied to your skin and left to sink in for an elongated amount of time.

8. Slimming body wrap


It is amazing what minerals can do.
Slimming body wraps
are designed to contour your silhouette by toning, cleansing and tightening your skin. Inches literally fall off (temporarily) in a short period. Many women like to try this body treatment before an important event so they look their absolute best. You will be wrapped up tightly, letting the minerals do their job and you will be left with up to ten inches less than when you came in.

9. Mud or clay wrap


Muds and clays have a therapeutic quality that eliminates excess water, impurities, and dull pores. A layer is applied is massaged into your skin before the wrapping begins that will aid in cleansing, detoxifying, and firming effect. These clays and muds also have anti-stress properties that will help in relaxation during the process.

Here's a simple clay body wrap recipe that you can try at home:
Mix 1 cup bentonite clay, 1/2 cup apple cider vinegar, and 1/2 cup water. Add a few drops of essential oil (optional). Apply to skin, wrap with plastic or sheet, and leave on for 30 mins to an hour. Rinse with warm water and moisturize skin. Drink plenty of water before and after. Note: Not recommended for sensitive skin or skin conditions.

10. Oil boy wrap


Oil is synonymous with moisturizing skin. A single or mix of essential, aromatic oils is warmed, applied to your skin, and then you are wrapped with a mylar bandage to intensify the moisturizing effects and skin tone.

11. Paraffin wax body wrap

Wax is not only meant for candles. Paraffin wax has been used for many years at salons and spas to seal in moisture. Bandages and other wrapping materials are rarely used in this treatment. Warm paraffin wax is brushed on the skin which hardens when it dries. The heat from the wax is known to soothe arthritic symptoms and reduce muscle pain.

12. Parafango wrap


Parafango is a mixture of cold therapeutic mud and warm paraffin wax are combined to create a sauna effect and stimulate your lymphatic flow, helping your skin rid itself of toxins and excess water more efficiently.

13. Thalasso or seaweed body wrap


Meaning "sea therapy", Thalasso, seaweed body wraps are available at many spas all over the world. A combination of seawater, seaweed, algae, or a combination of the two is used to refresh, hydrate and firm your skin. Make sure you are using the best possible treatment that uses seaweed that is harvested from the ocean and dried out using traditional methods like
Guam Body Wraps
.
Recommended at-home GUAM Products:
About GUAM Anti-cellulite products
GUAM products are one of the most efficient and safe ways to get rid of cellulite at home fast. Thanks to a powerful mix of the
GUAM Seaweed, marine clays and botanical phytoextracts and essential oils
its
Anti-cellulite Muds
and
Slimming Cellulite Creams
are highly potent and safe to use at home while providing Spa-grade results. The latest GUAM researches also added unique Infrared properties of the
Black Tourmaline mineral
, anti-cellulite products improve microcirculation, reduce
cellulite on legs, thighs
, and stomach leaving your skin incredibly firm, renewed and tightened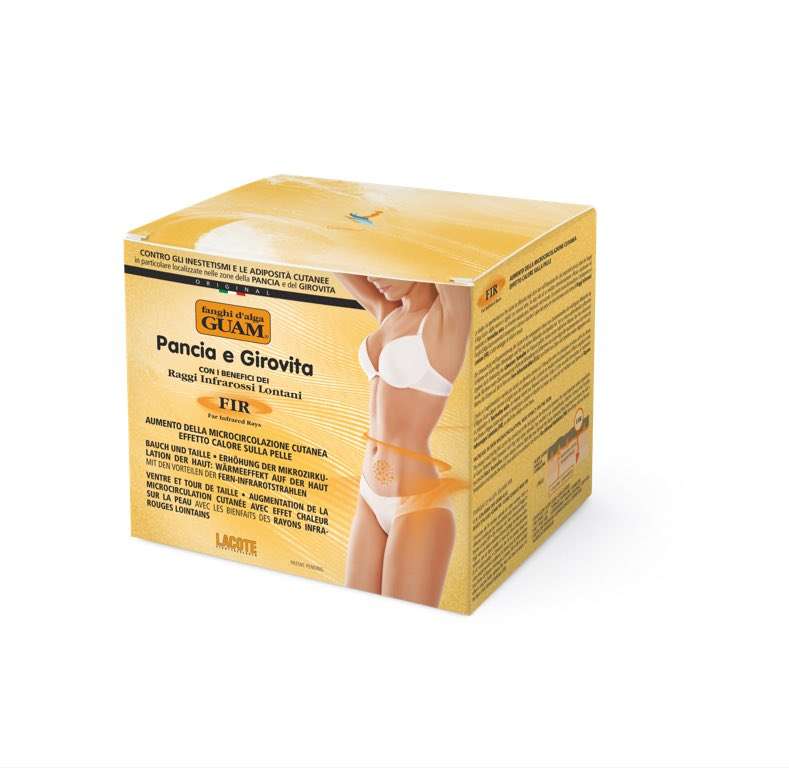 This Infrared Stomach Wrap was specifically designed for the abdomen area, its hot formulation helps to reduce cellulite on the stomach, tighten and firm belly skin, reshape love handles. Thanks to unique formula harness the power of Black Tourmaline, Marine Extracts, and European Botanicals it acts fast and safe.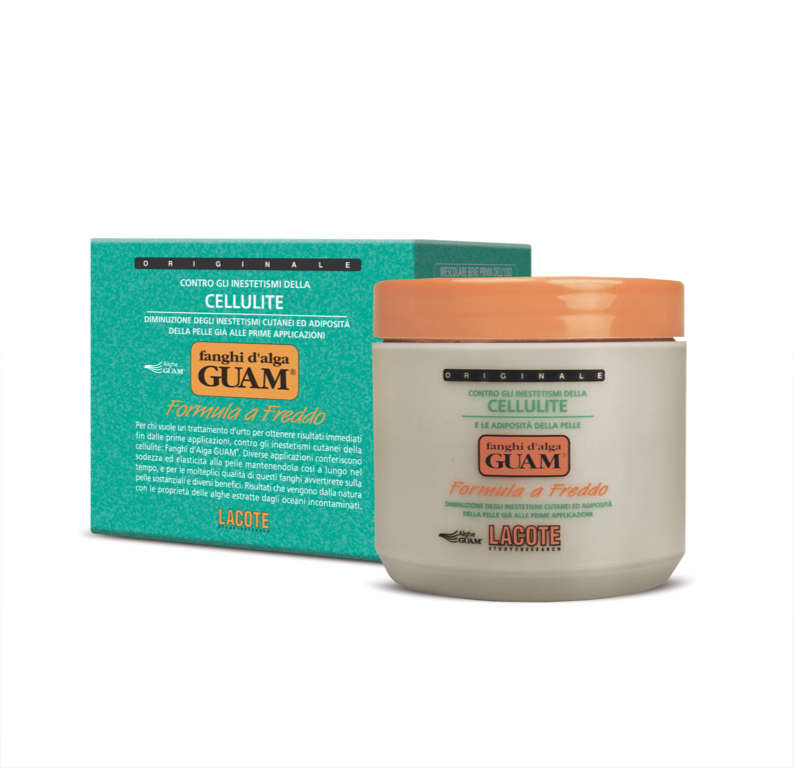 Reveal touchably firm, slender leg contours with the Cooling Guam Seaweed Anti-cellulite Mud. Formulated for swollen, heavy legs this revitalizing menthol-infused formula penetrates deeply to depuff and visibly get rid of cellulite on thighs, calves, and hips, decreasing swelling.
READ MORE about
Guam Cold formula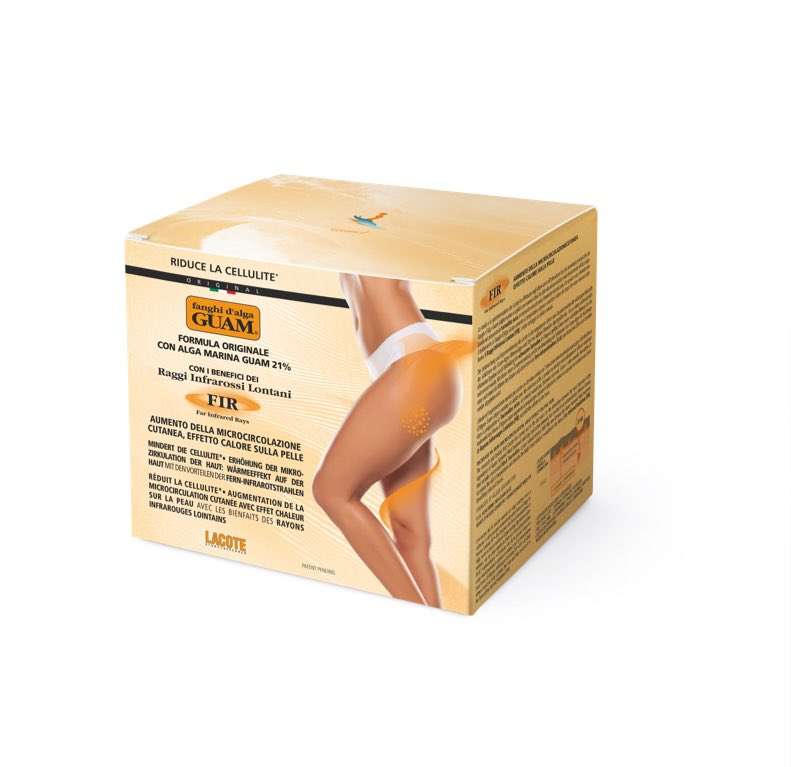 Bestselling Original GUAM Mud is clinically proven to reduce cellulite on legs and buttocks in one treatment due to unique formula harnesses the power of Black Tourmaline that provides the effect of Far Infrared Rays (FIR), Marine Extracts, and European Botanicals to firm and tone so you can always feel confident.


How to use GUAM Seaweed Muds DIY
Though you cannot match the experience of lying down on a massage table while the therapist does the work, you can still get the skin you desire. Heck, you can create a spa experience at home with a few candles and oils. Make an appointment for yourself where you will be left uninterrupted for 15 to 45 minutes, depending in the product.
You want to look for at-home solutions with ingredients you can understand like
GUAM m
uds
. They list out all of their ingredients on their site and describe how they are procured plus their benefits. Treat your skin inside and out with a product that will not leave you wondering whether it will be good for your skin.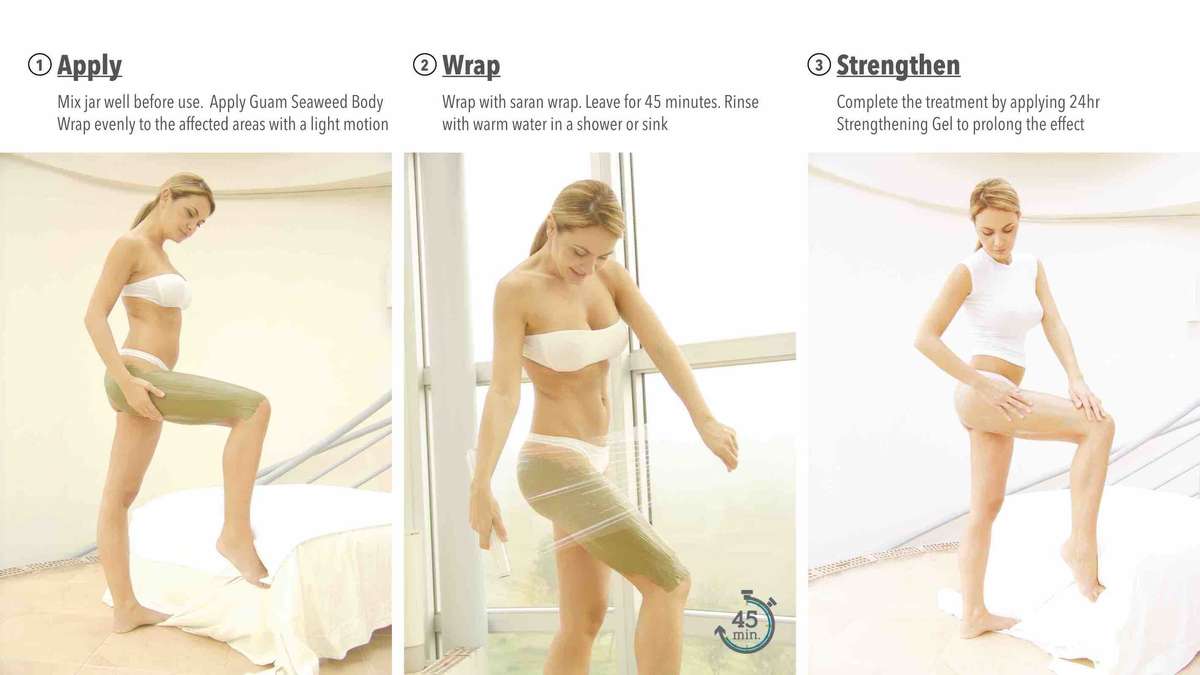 What to expect
Before getting treated at any spa, you should do a little research or call before your appointment to have the best body wrap experience. You should be prepared especially if it is your first time. Body wraps are unlike massages but they have quite a few similarities. Most of the time, it is your preference.



You do not have to remove all of your clothing. You can wear a bikini, just your bottoms, or go completely naked. A quality spa will be very professional and you do not have to worry about exposing yourself. The esthetician will communicate with you on how to cover yourself for your treatment.
If there is any exfoliation involved, this will happen next. The therapist will remove dead skin cells through dry brushing or using a gently abrasive scrub.
If you did get exfoliated, then you will need to rinse so that the wrapping formula will be able to permeate the skin. You may be asked to do this in a separate room if a Vichy shower is not available above your treatment table.
Your therapist will now begin applying a mineral or oil-rich formula to help in moisturizing your skin, giving it some extra softness. They will apply it to your skin and then will cover each area in cloth or plastic before moving on to the area.
Sit back and relax. Your therapist will leave you for up to half an hour to allow the solution to permeate your skin. Some spas give the option of additional services like a scalp massage while you wait.
When your time is up, your spa therapist will unwrap you and either rinse you off or point you to separate shower so you can remove any excess scrub of ingredients on your skin.
Finally, at the end of your procedure, your therapist will apply a final moisturizer to continue to protect and soften your skin.
The fine print
When getting a body wrap, do not go in assuming you will get a head to toe treatment with a massage included. Before booking your appointment, take a look at the details to see what the spa offers.

Often, it is combined with other treatments like a scrub or a massage to offer a full pampered experience. Unfortunately, that is not always the case. Check with the spa to get a list of what to expect while you are with your esthetician.
SOURCES:

Elizabeth Tanzi, MD, clinical instructor, Johns Hopkins University School of Medicine, Baltimore; Washington, D.C. dermatologist.

Sandra Fryhofer, MD, past president, American College of Physicians; clinical associate professor of medicine, Emory University School of Medicine; internist in private practice.
Join Guam Beauty Newsletter
for more articles like this and special in-email only exclusive promotions!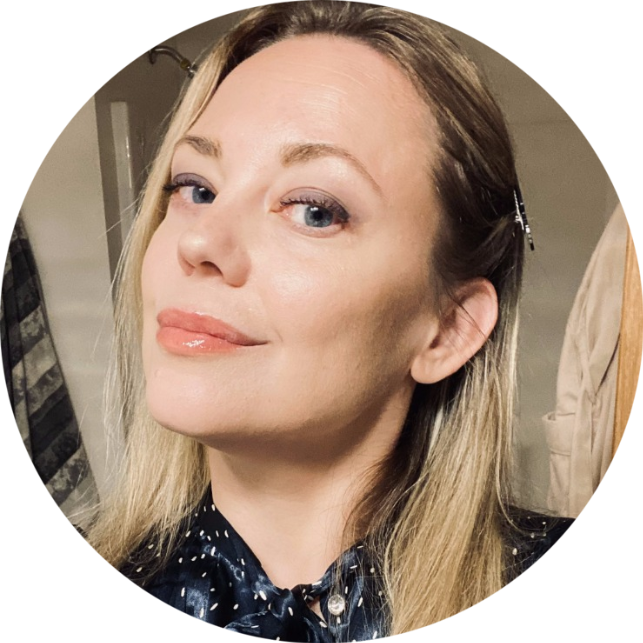 Author of the blog Yana Nesterova
Yana is the writer behind the Guam Beauty blog who firmly believes in the concept that beauty begins in a person's head, not in the mirror. Therefore, she strives to encourage her readers, who are beauty and skincare enthusiasts, to bring mindfulness into their skincare rituals by making more conscious choices. Her philosophy is to enable her readers to salvage mental peace and optimal health by living more mindfully and achieving their skin and body goals through
healthier choices.
The Only Guide You'll Need for Body Wrap Treatments in 2023 Sale 70% Off