Stomach Skin Tightening 101. How to Choose Stomach Wraps for Tummy Firming
Fat deposits around your tummy can be a lot more than just a nuisance that makes you feel conscious about your looks, affects your self-esteem, or makes your clothes feel tight. Tummy fat can be quite dangerous to your health and may also change the way your skin appears.
Cellulite on stomach
and loose tummy skin are two of the main concerns that come with excess fat in connective tissues. Though it can be quite challenging to restore your tummy to its firmer and plumper form, there are various things you can do to dissolve and reduce excess tummy fat.
Anti-cellulite and firming mud wraps for tummy are among some of the most touted and commonly used treatments to get rid of tummy fat. This article will answer all your queries regarding mud tummy wraps and help you start your journey to find the best
skin tightening
stomach remedies without surgery.
What Causes Loose Skin and Cellulite on Stomach?
There is no doubt that excess fat storage under the dermal layer is the primary factor that causes loose skin and cellulite. However, fat deposits under the skin are not the only thing that paves the way to bumpy and dimply surface or
cellulite on stomach
. The formation of cellulite is a combination of fat cells and connective tissue.
Cellulite occurs when fat, excess water, and toxins accumulate into small connective tissue pockets. This may happen as a result of reduced blood flow to the skin on tummy, water and toxin retention, and stretching or tearing of collagen fibers that hold fat.
Some other reasons behind cellulite include:
· Hormonal disturbance
· Unhealthy lifestyle
· Genetics
· The process of aging
· Inappropriate diet
· Water and toxin retention
· Sudden weight loss
· Gender
Stomach Skin Tightening at Home
If you find the thought of undergoing invasive skincare treatments and surgeries to tighten your tummy and get rid of bumps on it dreadful and anxious, fret not! There are now various at-home skin treatments in the market that can help you tone and tighten loose and dimpled tummy effectively, to lose
belly fat
as well.
Skincare lovers, spa specialists, and beauty professionals seem to be particularly fascinated with mud body wraps for tummy. What makes them a favorite of many is their convenience of use, affordability, and effectiveness. You can find a mud wrap for tummy skin for your specific problem, such as to lose weight, firming, toning, detoxifying, and rejuvenating formulas for reshaping and restoring your skin.
What are Mud Wraps for Tummy?
Thanks to research and technology, innovative
belly tightening creams
and wraps keep appearing in the market every other day. Mud wraps for tummy are among the most widely used quick and effective ways of reducing cellulite on tummy.
These special treatments for tummy are designed to dissolve excess fat deposits,
draw out excess water
and toxic wastes, improve microcirculation, and nourish and rejuvenate the skin. As a result, these mud wraps for tummy help to eliminate these imperfections due to cellulite and provide skin firming.
They usually contain plant-based natural active ingredients that not only assist in skin firming and removing cellulite but also provide added benefits. You just have to apply your mud wrap for tummy and relax as it does its work. Voila!
Who Can Benefit from Mud Tummy Wraps?
Fat deposits around your tummy can be a lot more than just a nuisance that makes you feel conscious about your looks, affects your self-esteem, or makes your clothes feel tight. Abdomen fat deposits under the skin can be quite dangerous to your health and may also change the way your skin appears. Cellulite and loose tummy skin are two of the main concerns that come with excess fat in connective tissues.

Though it can be quite challenging to restore your tummy skin appearance to its firmer and plumper form, there are various things you can do to dissolve and reduce excess abdomen fat. Anti-cellulite mud wraps are among some of the most touted and commonly used treatments to get rid of belly fat and perform skin tightening for belly.
How to Buy the Best Mud Wraps for Tummy?
It's always the best idea to explore different options available for skin tightening wraps for tummy and see which one will suit your specific needs. This will ensure that the formula addresses your concerns effectively. A product that works wonders for someone else may not be as helpful for you because we all have different requirements and issues.


For instance, if you have inflamed, red, and itchy skin, a mud wrap with anti-inflammatory, nourishing, and healing compounds is your best option. Similarly, for dry and dehydrated skin, aim for a wrap that's enriched with hydrating and moisturizing agents, such a shea butter, glycerin, hyaluronic acid, cocoa butter, and other humectant ingredients.


Another important point to make sure you get the best out of your mud tummy wraps is to look through the ingredient list just like you would do for any other body care product, like belly firming creams. You might already know that belly creams and mud wraps for tummy help your skin by reinstating its elasticity and removing the factors that lead to the formation of cellulite, i.e., excess fat deposits, water and toxin retention, hindered microcirculation, and collagen breakdown in connective tissue.


So, no matter if you're struggling to manage cellulite and loose tummy skin due to sudden weight loss, childbirth, or any other reason, your wraps should be formulated with anti-aging as well as anti-cellulite ingredients. Always choose treatments that comes with natural ingredients aimed at boosting collagen production, blood flow, nutrient supply, lymphatic drainage, and fat break down on tummy.
Why GUAM Mud Wraps for Tummy?
Guam is a trusted and renowned name when it comes to skin tightening for belly and anti-cellulite treatments, such as belly creams, wraps, and gels. After serving hundreds of users in Europe, GUAM Seaweed Mud wraps for tummy firming and cellulite are becoming increasingly popular in other parts of the world as well.

The success behind the reputation of Guam Mud wraps for tummy comes from their distinct and cutting-edge formulas that work fast and yield visible results in just a few weeks. Countless clinical studies support the effectiveness of the wraps for tummy in delivering promised outcome.

Stomach-tightening results are seen after just a few treatments. The product works to reduce cellulite and improve elasticity on all areas including back, belly fat cells as well as front side abdominal region that can be improved with Guam wrap due to its unique ingredients.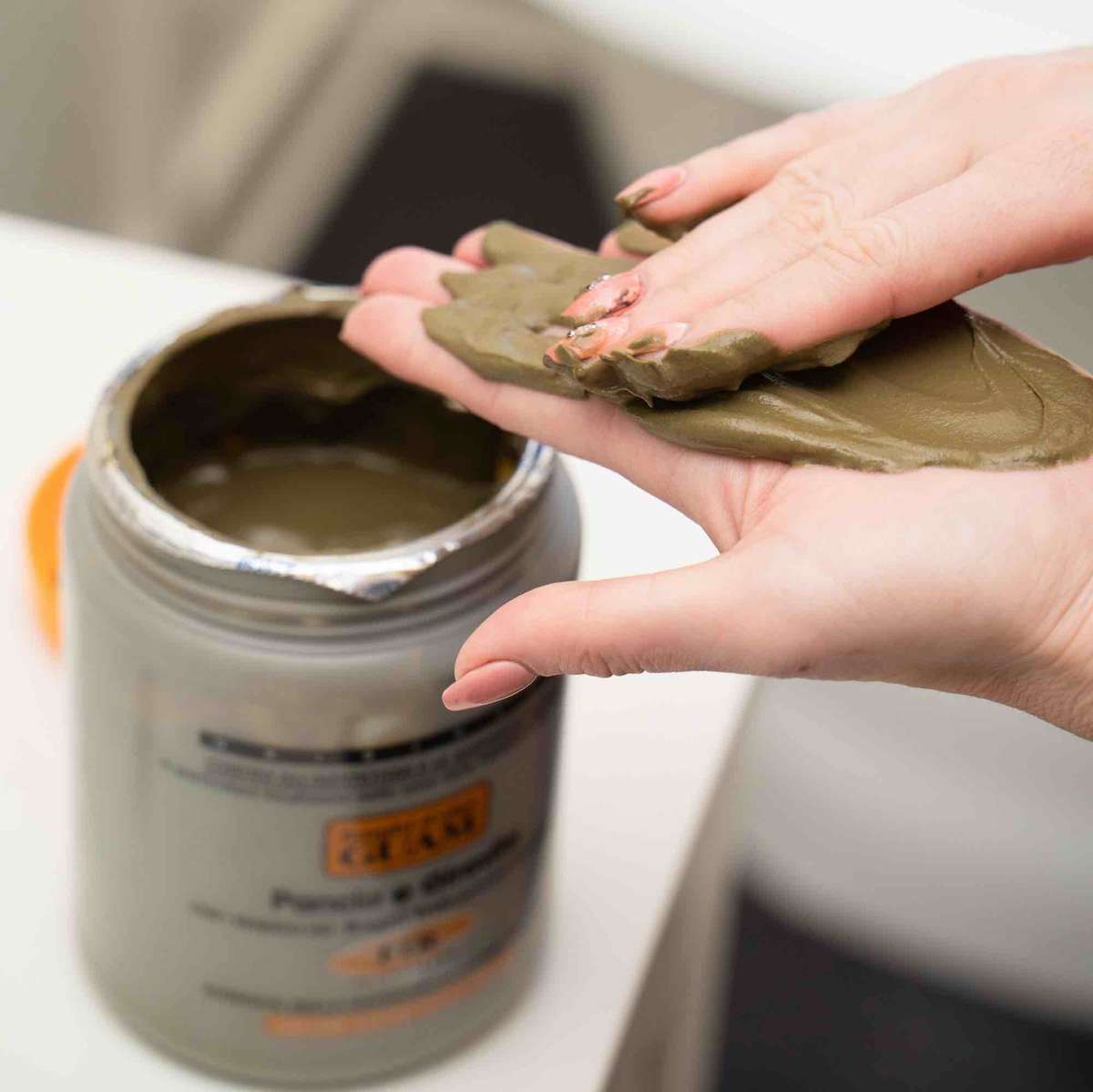 GUAM Tummy and Waist
Anti-Cellulite Wrap with Infrared Heat
This body wrap is specifically designed to firm your belly and waist, with a special blend of natural Essential Oils and Guam Seaweed Mud. It utilises Far Infrared Rays (FIR) that work wonders for getting dramatic results from the very first treatment! Visibly smooths out lumps but also tightens loose skin while reducing fatty tissues so you can show off an aesthetically pleasing figure faster than ever before!


Benefits:
Instantly reduces cellulite on waist, lower back, love handles
Activates reducing fatty tissues in belly area
Firms loose skin and improves elasticity
Corrects puffiness, bloating, and water retention
Visible belly-tightening results in just one treatment
100% cruelty-free and vegan.
SHOP
How Do Guam Mud Wraps for Tummy Work?
Guam body wraps do their work in two ways; first, by reducing the appearance of cellulite and, second, by improving the elasticity of the skin and giving you a slimmer and toned tummy.

As we know that excess fat cells in connective tissue are one of the reasons behind cellulite on belly, Guam wraps speed up fat metabolism, eliminating the problem. Furthermore, cellulite and swelling or puffiness on tummy can result from the accumulation of extra fluids and toxins. Guam Seaweed extract flushes out these lymphatic wastes by encouraging better lymphatic drainage.

This is not all, these mud wraps are made up of nourishing, hydrating, and rejuvenating bioactive elements that provide essential micronutrients to the cells, deeply moisturize and hydrate the skin, and improve its firmness, making it more elastic and radiant.
How to Use GUAM Tummy Wrap Properly?
When talking about at-home topical skin tightening stomach treatments using mud wraps for tummy, it's important to use it properly to reap maximal benefits and achieve your desired results faster.


Prep Your Skin.
Always start by prepping your skin to absorb all the active ingredients from your wrap treatment. The best way to do that is by exfoliating the skin right before. You can use your favorite body scrub to draw out impurities and dead skin buildup, enabling the micronutrients to penetrate deeper and faster.
Here are some steps to use your mud wrap for tummy properly. Also you can read the full guide
here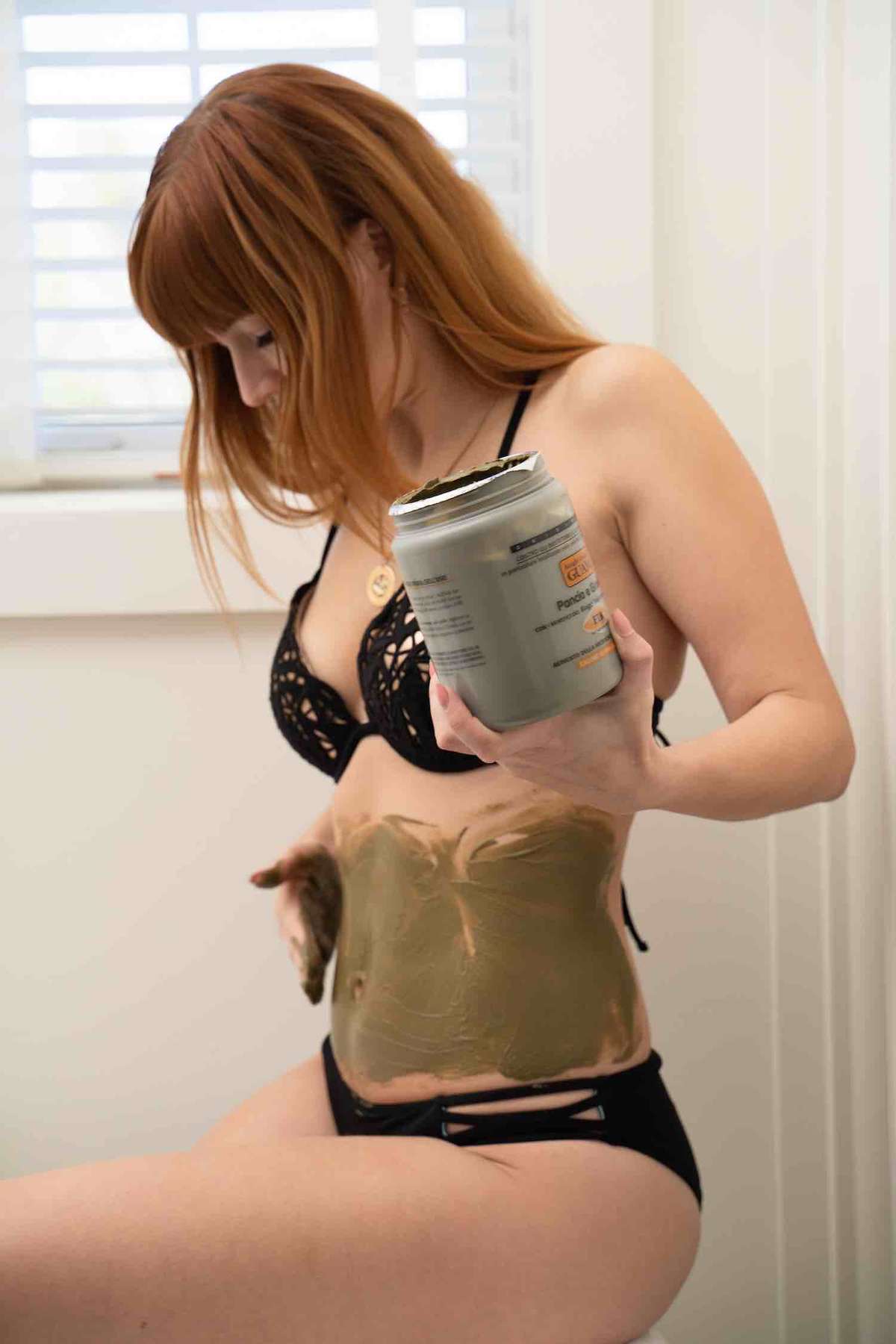 Mix the jar well and apply an ample amount evenly on your stomach, love handles, lower back with your hands.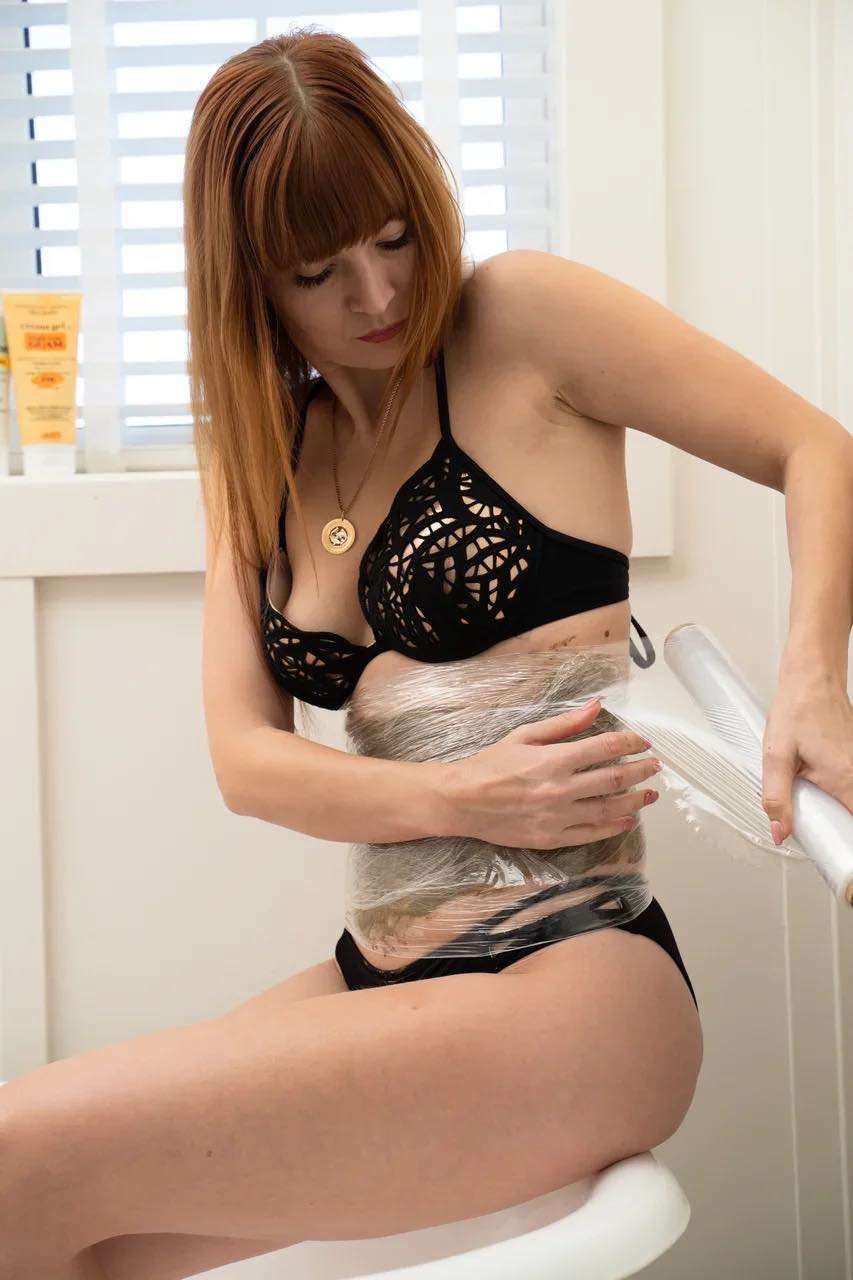 2. Wrap yourself with cling
Use a cling or saran wrap to cover the entire tummy properly. Leave the mixture on the skin for 30 minutes, then rinse off with warm water.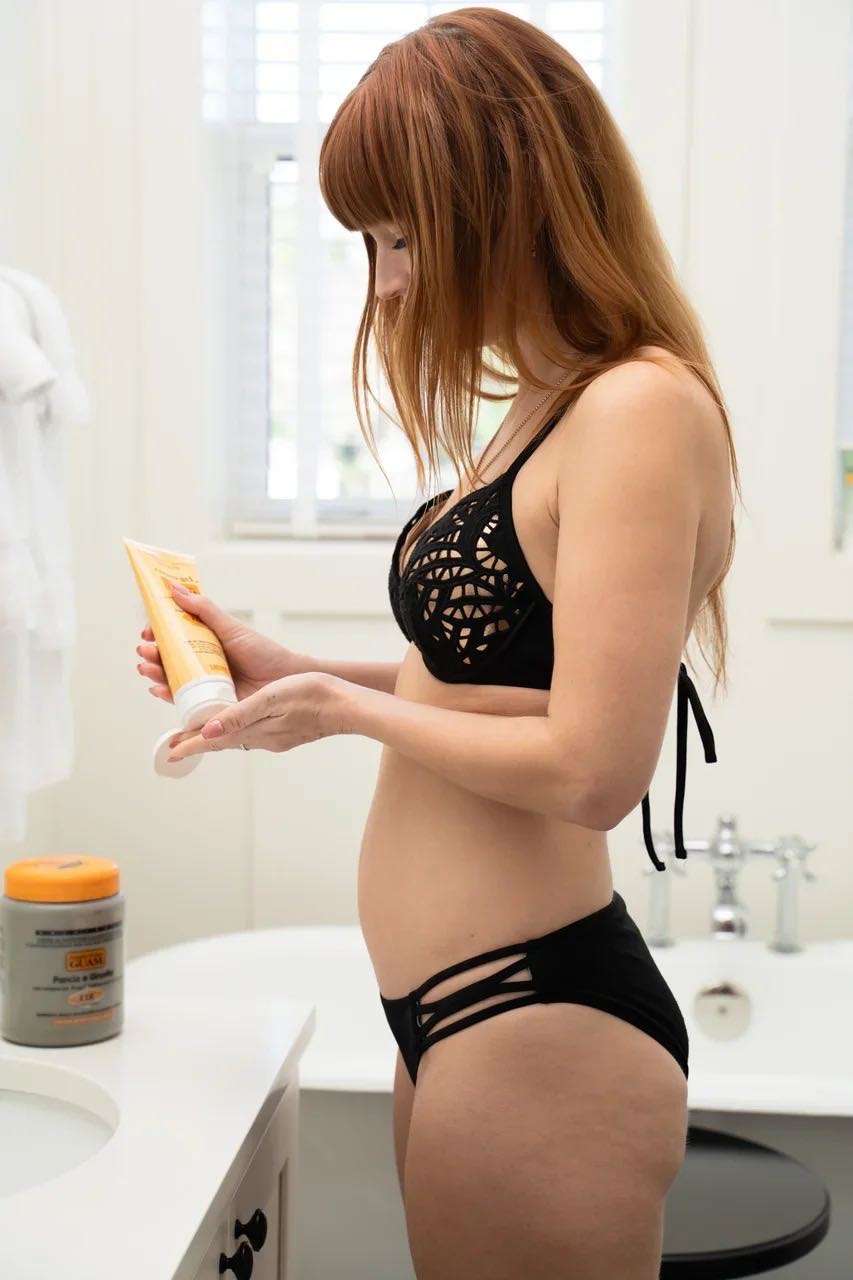 3. Use After-Wrap Products
What Makes Guam Mud Wraps for Tummy Special?
1. Patent combination of Seaweed and Black Tourmaline
Guam offers mud wraps for tummy tailored using advanced technology and the finest quality natural ingredients taken from marine and plant-based sources. The key active components in Guam Mud wraps include Guam Seaweed, Marine Clay, Plant Extracts, Black Tourmaline, and Essential Oils.

2. High efficacy due to traditional seaweed harvesting process.
All these ingredients possess powerful and unique abilities to enter the skin and work on a deeper level to alleviate the reasons behind cellulite. Furthermore, the formulas nourish and hydrate the skin, helping to treat its imperfections that arise due to cellulite on stomach. Guam tummy wraps work by accelerating blood circulation to the tummy, breaking down fat cells, repairing and renewing damaged skin cells, and drawing out toxic wastes from the treated area.

3. Safe, high-quality ingredients.
What makes these wraps even more special is their chemical-free manufacturing. The all-natural mud wraps don't contain parabens, PEGs, silicones, paraffin, lanolin, synthetic dyes, fragrances, and alcohol. These features place Guam products among the top effective and safe at-home cellulite treatments in the market.
Guam Supportive Tummy Creams:
Tummy Firming
Stomach Cellulite Cream with Infrared Heat
As an addition to your tummy wraps treatment you can use this tummy tightening cream with dual effect: reducing cellulite on stomach and skin tightening for belly.

It contains Caffeine, Seaweed extract, Bitter Orange phytoextract and powered by essential oils and other natural plant extracts. Formulated with Black Tourmaline this infrared treatment dissolves fatty tissue and transforms loose skin for noticeably smooth, cellulite-free results you'll love. Intensive cell-activating natural ingredients stimulate cell metabolism, microcirculation, firm belly skin, and breakdown of fatty deposits in the abdomen area.
Learn more
Duo Slimming Tummy Cream,
Stomach Skin Tightening
If you don't have much cellulite on stomach but looking for some belly slimming and tightening this Innovative tummy tightener Guam DUO with Seaweed, Noirmoutier sea spring water, and Pink Pepper extract is here to help.

Innovative skin tightener for stomach with Guam Seaweed, Noirmoutier sea spring water, and Pink Pepper extract. This tummy cream targets stubborn fat deposits under the subcutaneous layer of the skin. Thanks to its lipolytic action it triggers fat breakdown, remodels the silhouette, firms and tightens belly, improves microcirculation. Clinically proven formula makes it one of the best skin tightening cream for belly.
Learn more
Ingredients to Avoid in Mud Wraps for Tummy
You know by now what to look for while choosing your mud wrap for tummy to achieve optimal results of stomach skin tightening. Nonetheless, it's equally important to know which ingredients you should avoid. Harsh, wrong, or ineffective ingredients may make your condition worse, lead to allergic reactions, or even have a deteriorating impact on your health.


Some of the commonly used nasty chemicals in mainstream formulas include:


PEGS. This ethylene glycol polymers group basically affects the skin by enhancing its ability to absorb ingredients, which may also include toxic chemicals. This group of chemicals is often used in beauty and cosmetic products as solvents, thickeners, and softeners.
Parabens. You may not have any adverse effects due to parabens when used for a short period of time. However, long term use of products with parabens on your skin can lead to health problems. This group of preservatives binds to estrogen receptors in the body and can disrupt hormonal integrity.
Synthetic Dyes and Perfumes. Artificial dyes and fragrances can cause allergic reactions and inflammation in many people, particularly in those with sensitive and dry skin. Side effects may contain skin redness, itching, and burning.
Final Word
If you're worried about saggy and crepey skin on your tummy, know that aggressive, uncomfortable, and expensive in-clinic procedures aren't your only way out to feel skinny. Mud wraps are becoming popular as a natural, safe, and efficient way of skin tightening for belly at home. However, to make sure you find the best mud wrap for tummy for your specific needs, choose the formula accordingly.

Also, avoid cheap stomach wraps with harsh and unnecessary ingredients that might be harmful to your skin and overall health. Please mind, wrapping yourself overnight will not make a big difference, the same way it actually work in spa, you would need to have some commitment to do the whole treatment course.


GUAM has gained the trust of millions of users across the globe for its natural, gentle, and potent tummy wraps. You can opt from a wide range of GUAM Seaweed products to remodel, tighten, and lift your tummy skin. The key to the best anti-cellulite results of GUAM mud wraps for tummy is consistency and commitment.

And don't forget to make some before and after images to track your progress!
Shop GUAM Tummy Products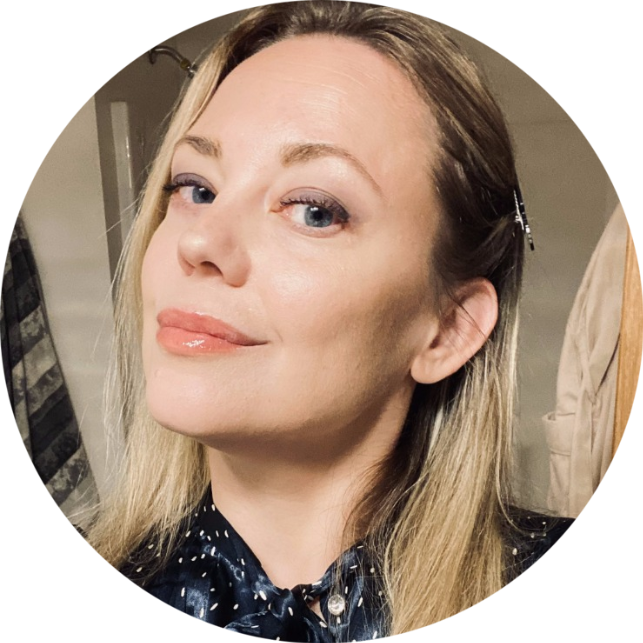 Author of the blog Yana Nesterova
Yana is the writer behind the Guam Beauty blog who firmly believes in the concept that beauty begins in a person's head, not in the mirror. Therefore, she strives to encourage her readers, who are beauty and skincare enthusiasts, to bring mindfulness into their skincare rituals by making more conscious choices. Her philosophy is to enable her readers to salvage mental peace and optimal health by living more mindfully and achieving their skin and body goals through
healthier choices.
Stomach Skin Tightening 101. How to Choose Stomach Wraps for Tummy Firming Sale 70% Off