Guam Anti-Cellulite Leggings: Active Wear and Anti-Cellulite Exercises
Active Wear Guide and Best Anti-Cellulite Practices
This article will guide you on the range of
anti-cellulite leggings
offered by Guam to help you achieve toned, firm, and smooth skin along with some anti-cellulite effective exercises to combine with these leggings and boost their cellulite-reducing action.
If there's anything worse than having excessive fat buildup in the body it's probably dimply and bumpy fat. Any woman (and sometimes man too) of all ages are prone to falling prey to this annoying and stubborn skin condition and finding solution can be problematic even with a good nutrition plan or diet. Cellulite doesn't care if you are in your teenage or adulthood. It can show up at any time. It may be difficult to get rid of orange peel-like skin completely and instantly. However, there are various effective at-home treatments such as
anti-cellulite exercise while wearing anti-cellulite leggings
that can help to reduce and prevent appearance of cellulite on legs, hips, thighs.
Guam Cellulite Leggings Collection
GUAM Anti-leggings are a specialized treatment targeted at tightening loose connective tissue, breaking down stubborn fat compartments, boosting microcirculation, and eliminating toxins from the skin. All these factors lay the ground for the uneven and wrinkled appearance of the skin. Here are the main technologies used:


Emana fabric. The smart fabric used for the manufacturing of these leggings is EMANA fabric which is the same ground-breaking technology used by NASA astronauts. The technology is known to work effectively in minimizing deep-rooted cellulite on buttocks, legs, hips, and thighs. The fabric also boost microcirculation and improve the skin's suppleness, leading to a reduction in cellulite. The flexible material makes them super comfortable and allows a range of movement.
Seaweed micro-capsules. The innovative microencapsulation method helps to provide a constant supply of active ingredients, such as Seaweed and Caffeine. The fabric is activated when you move and embraces the skin fittingly while constantly releasing the microencapsulated seaweed, a cellulite-busting compound, into the skin. Hence, it reduces all the underlying causes of cellulite and restoring healthy, elastic, and vibrant skin effortlessly.
Infrared leggings. Moreover, the EMANA fabric absorbs the body's natural heat and transmits it back in the form of Far Infrared Rays (FIR). FIR further boosts the cellulite-reducing effect of fabric and active ingredients.


Guam cellulite pants are ideal for use during a workout as well as throughout the day because they are seamless and allow you to carry on with your routine chores without causing any hindrance.


Here is a range of Guam Active Wear you can choose from, depending on your specific problems and requirements:


Check all GUAM Anti-cellulite leggings
Cellulite pants with Anti-Cellulite Exercise
If you want to speed up the process of cellulite reduction and prevention, try using Guam cellulite pants as part of your daily workout routine. These leggings work the best when combined with different anti-cellulite exercises during pregnancy too because physical activity stimulates the microfibers of EMANA fabric used in the production of these leggings. As physical movement triggers the fabric, it slowly and constantly keeps on releasing the encapsulated seaweed and caffeine into the skin, enhancing the results of cellulite pants.
Also, the EMANA fabric turns the body's heat into infrared energy, which produces lipolytic, detoxifying, and cell-stimulating actions along with boosting blood circulation to the cellulite-ridden areas. These effects, in turn, help to diminish the factors which promote the storage of fat compartments under the skin, loss of elasticity in the connective tissue, and accumulation of excess water and toxins, giving orange peel-like appearance to the skin. Wearing your cellulite pants during workout leads to higher levels of infrared energy to encourage better action.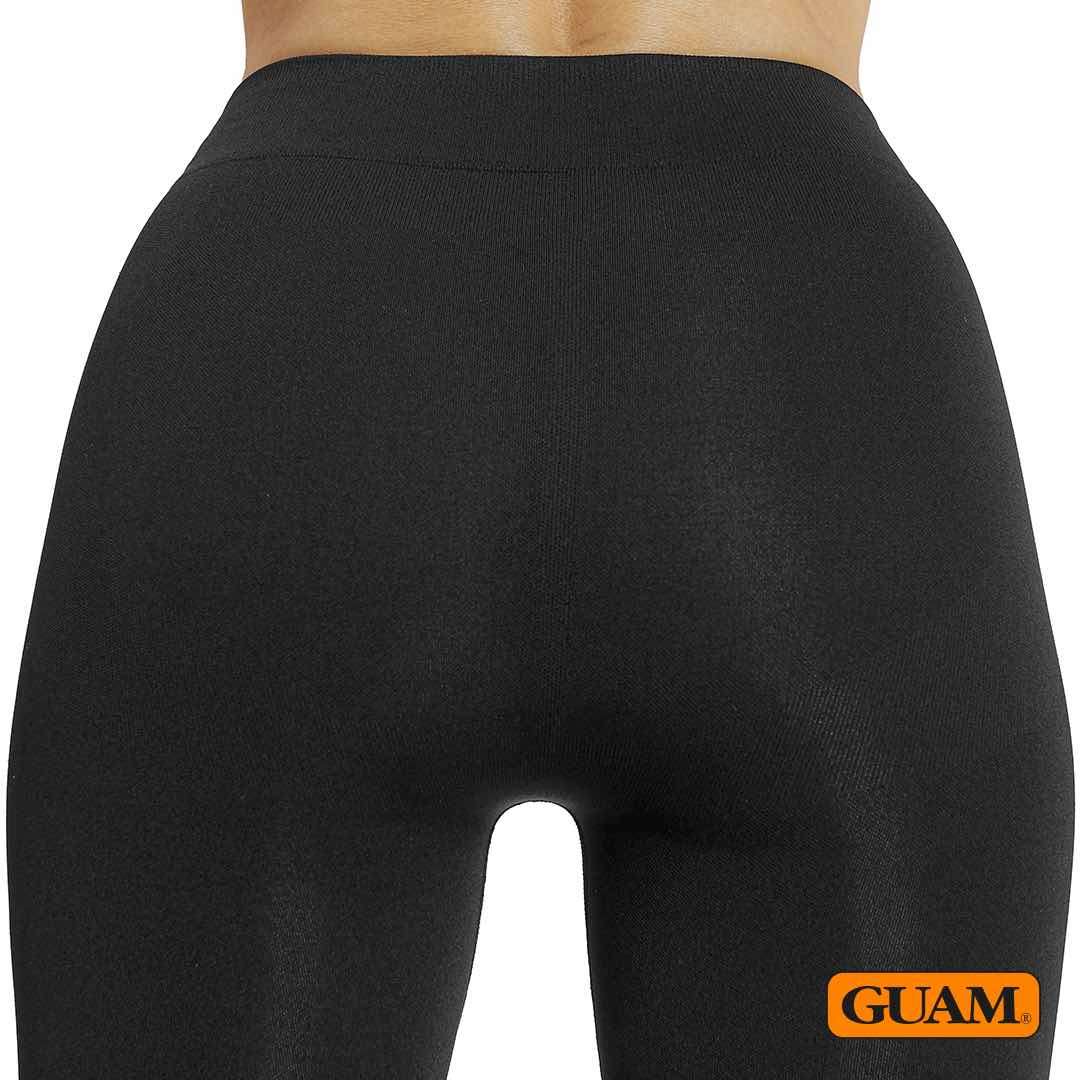 Some designs have a buttocks shaping effect, check Guam Pushup Leggings.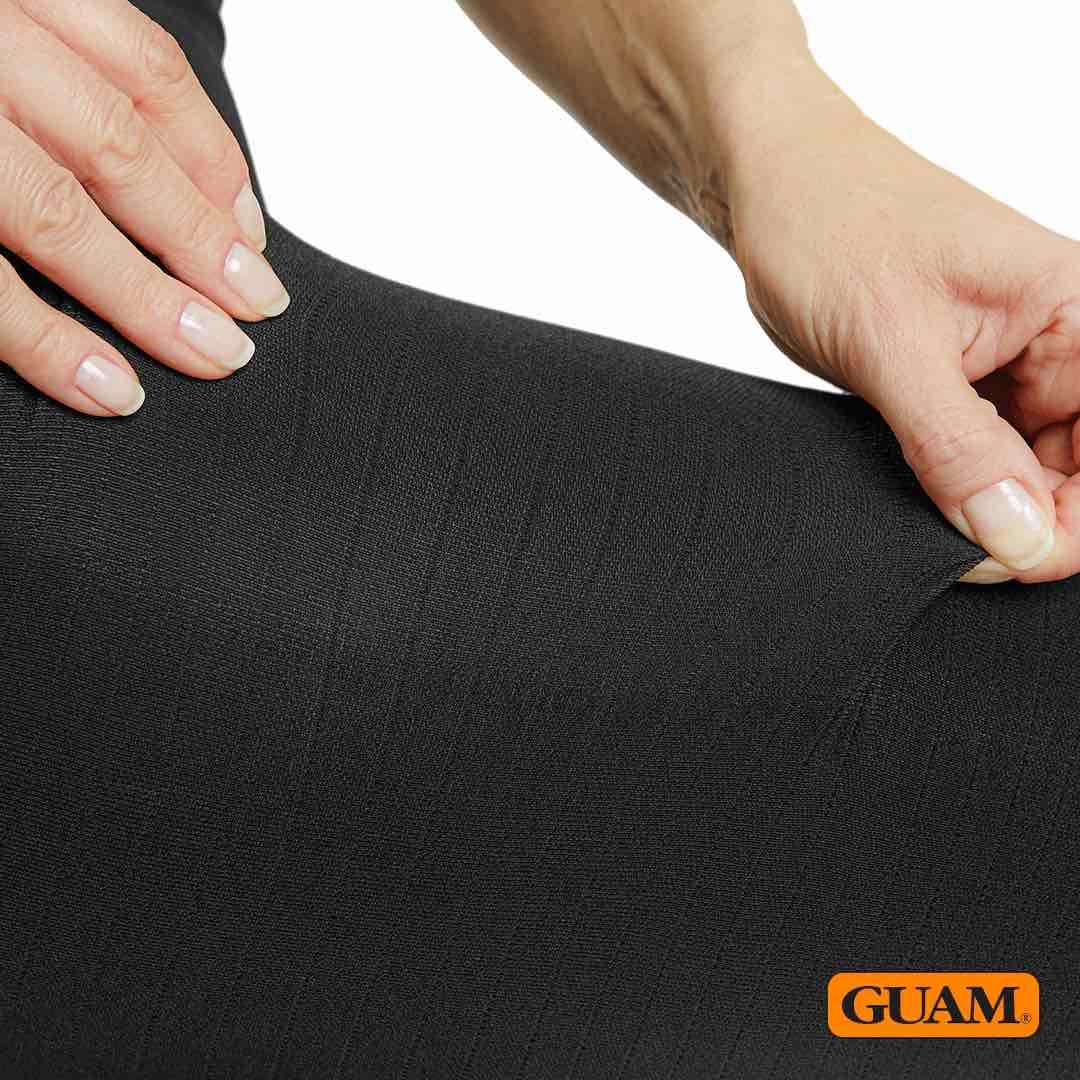 Heat reflecting fabric is stretchable, durable and can be washed with high temperature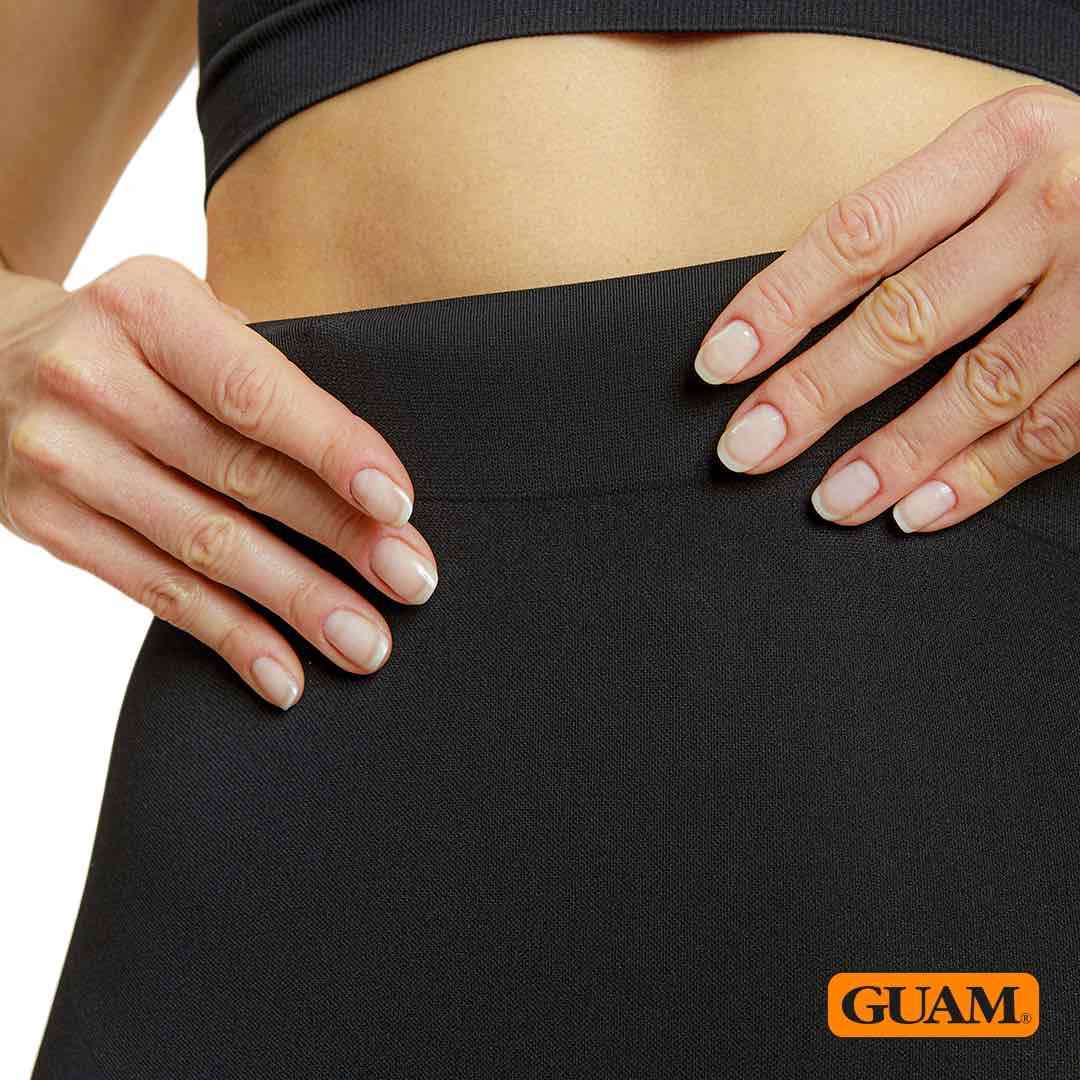 All Guam Anti-cellulite leggings and Capris are mid waisted and have a comfortable, body wrapping waistband
Best Anti-Cellulite Exercises Plan
Here are some of the most effective and easy anti-cellulite exercises program you can perform at home in combination with cellulite pants and achieve smooth, toned, and supple skin:
1. Single-Leg Hip Raise
- First of all get in the right position by lying down on the floor with your face up.
- Bend your left knee, and keep your right leg straight.
- Pull your tummy inward as much as possible.
- Now squeeze the muscles of your buttocks (also called glutes) and lift your hips, forming a straight line from your shoulders to knees. Keep your left leg raised the whole time.
- Hold this position for 2-3 seconds, keeping your stomach firm and glutes squeezed.
- Now move down and go back to the starting point. Repeat the same process again.

Remember that your lower back should be in a straight line from beginning till the end as it ensures that your glutes are activated during the workout instead of hamstrings or lower back. If you find it hard to perform the exercise with one leg raised, try keeping both knees raised with your feet on the ground and repeat the same movement.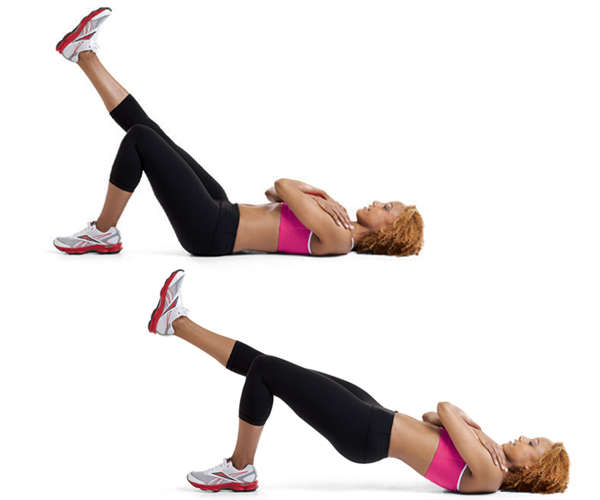 2. Reverse Lunges with Dumbbells
Reverse lunges are specifically useful in working the muscles at the back of your thigh (hamstrings, buttocks (glutes), and quads. To start the exercise, you'll need a pair of dumbbells.

- Hold them at arm's length to both your sides.
- Take a step backward and lower your body and back, bending your knee at a 90 degrees angle. Your right knee should be close to the floor.
- Now press against the floor with your left heel and push yourself back to the initial position.
Repeat the same movements and then switch to your right leg.

If you find it hard to do this exercise with weight, start by just your body weight and then include dumbbells after a few days. To take this effective exercise up a notch, incorporate valslide into your exercise and use your back foot just as a support. This will work your glutes harder and make them stronger and firmer more rapidly.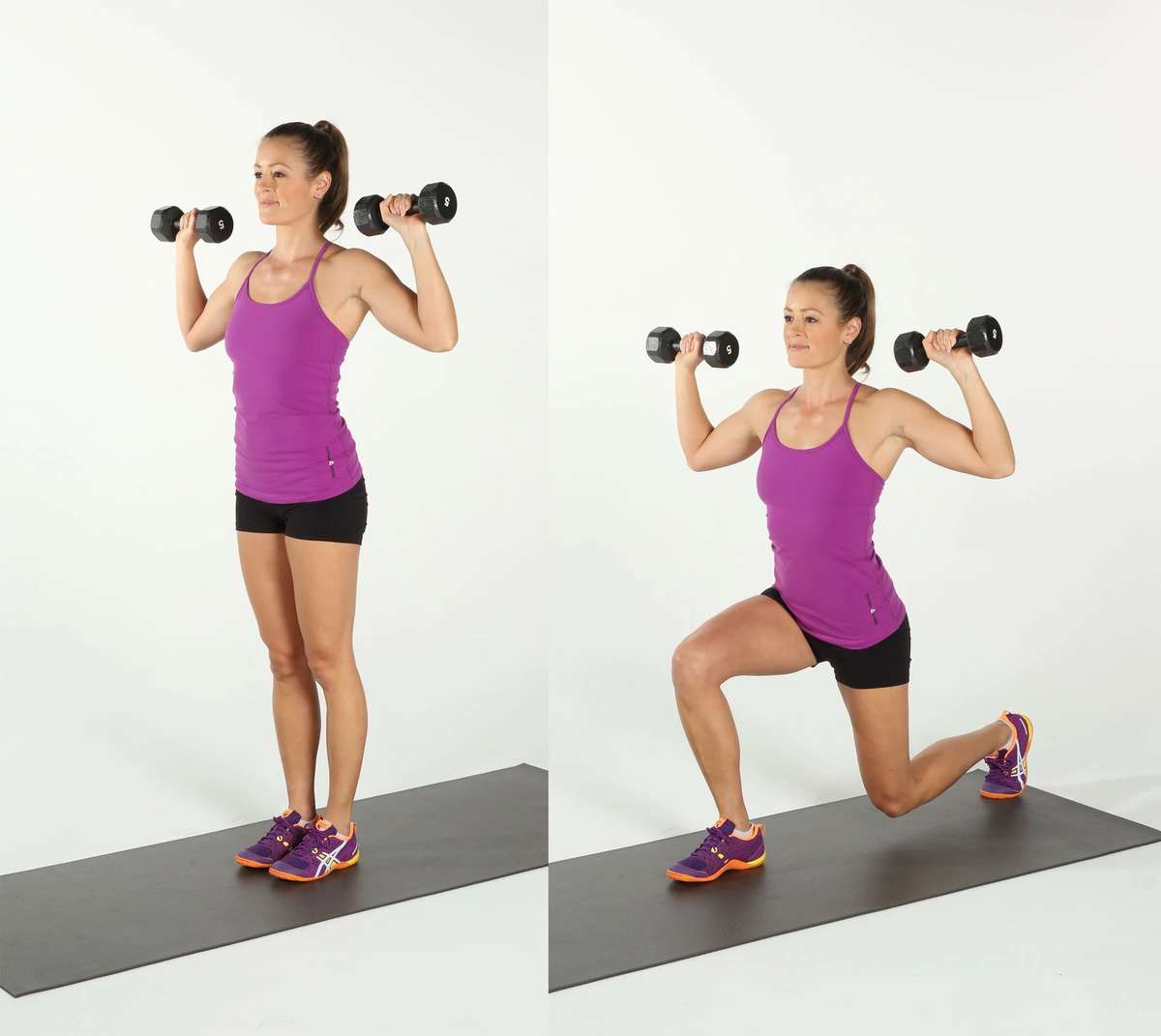 3. Squat Jump
This high-impact exercise is probably one of the toughest moves that yield noticeable results faster to tighten and tone your legs, thighs, and buttocks. If your joint health is in good shape, this is your shot at reducing cellulite quicker.

- The exercise involves you standing straight with your feet hip-width apart and slightly turned out. Also, keep your arms at your sides.
- Start performing normal squats with your arms moving out in front of you.
- Maintain your braced core and the arch of your back.
- As soon as your back moves down just below your knees, drive yourself up by pushing your heels into the floor and bringing your arms down to facilitate better movement.
- Try jumping as high as possible and land back on your feet softly, allowing your heels to hit the floor first. Now get in the same position again and repeat.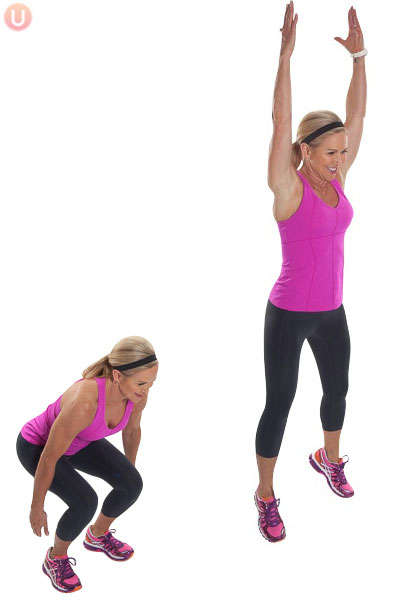 4. Around-the-Clock Lunges
This cellulite exercise targets almost all the muscles of your lower body, including your inner and outer thighs, glutes, and hamstrings. The key to nailing this move is to maintain your form and keep your body balanced. Keep your chin up, upper body straight, and your stomach braced.


- Start with putting both your hands on your hips and lunging forward with your right foot at the 12 o'clock orientation.
- Now go back to your original standing point and lunge to your right, at the 3 o'clock position.
- Again, return to the starting position and lunge toward 6 o'clock.
- Finally, lunge to your side, positioning your right leg to 8 or 9 o'clock point.
- Switch to the other leg and repeat the same movements.
If you think these moves are too easy for you, try holding dumbbells in your both hands or hold a kettlebell in front of you, against your chest.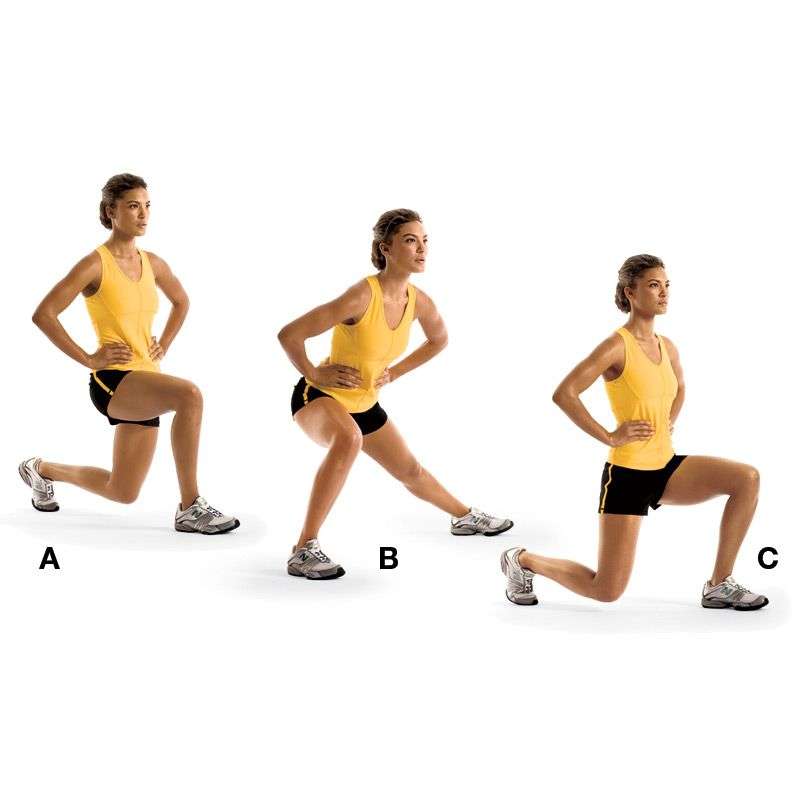 5. Step-up Reverse Lunges
·Adding a bench or any other elevated surface to your regular reverse lunges can transform your exercise and take it to the next level. The workout is effective in working the inner and outer muscles of your thigh, hamstrings, and glutes.

- To start the exercise, stand almost a foot away from the bench with your feet shoulder-length apart.
- Push through your left heel and propel your body up, stepping onto the bench.
- Keep your right foot raised.
- Now, lower your right leg and bring your body down to the starting point until your right foot touches the floor.

One repetition is complete now. Keep repeating it on one side and then switch to the opposite leg. If you're a newbie, try doing this exercise with your bodyweight only. Gradually, you'll be able to do it with weight in your hands.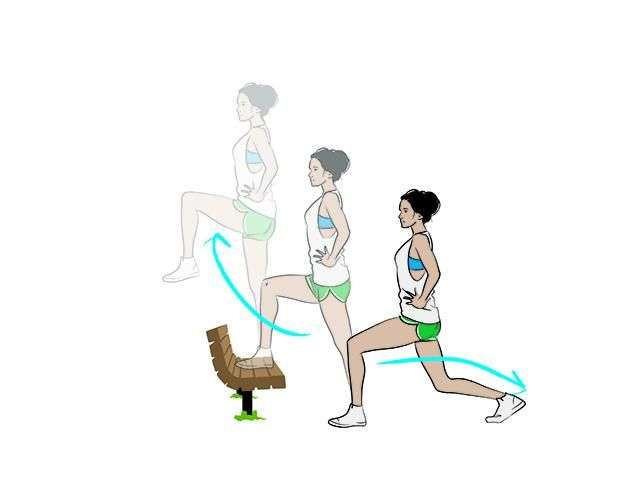 6. Single-Leg Supine Hip Extension
This simple yet effective exercise doesn't require weights or any other workout instruments. It targets the muscles of your hips and buttocks.

- To get moving, you are required to lie down on your back, spreading your arms out to the sides, bending your right knee, and keeping your left leg straight.
- Now elevate your left leg off the floor until it comes in line with your right thigh.
- Then raise your hip up, aligning your shoulders and knees in a straight line.
- Hold your body in this position for a bit and then move back to the starting position.
- Move to the right leg once you're done with the left side.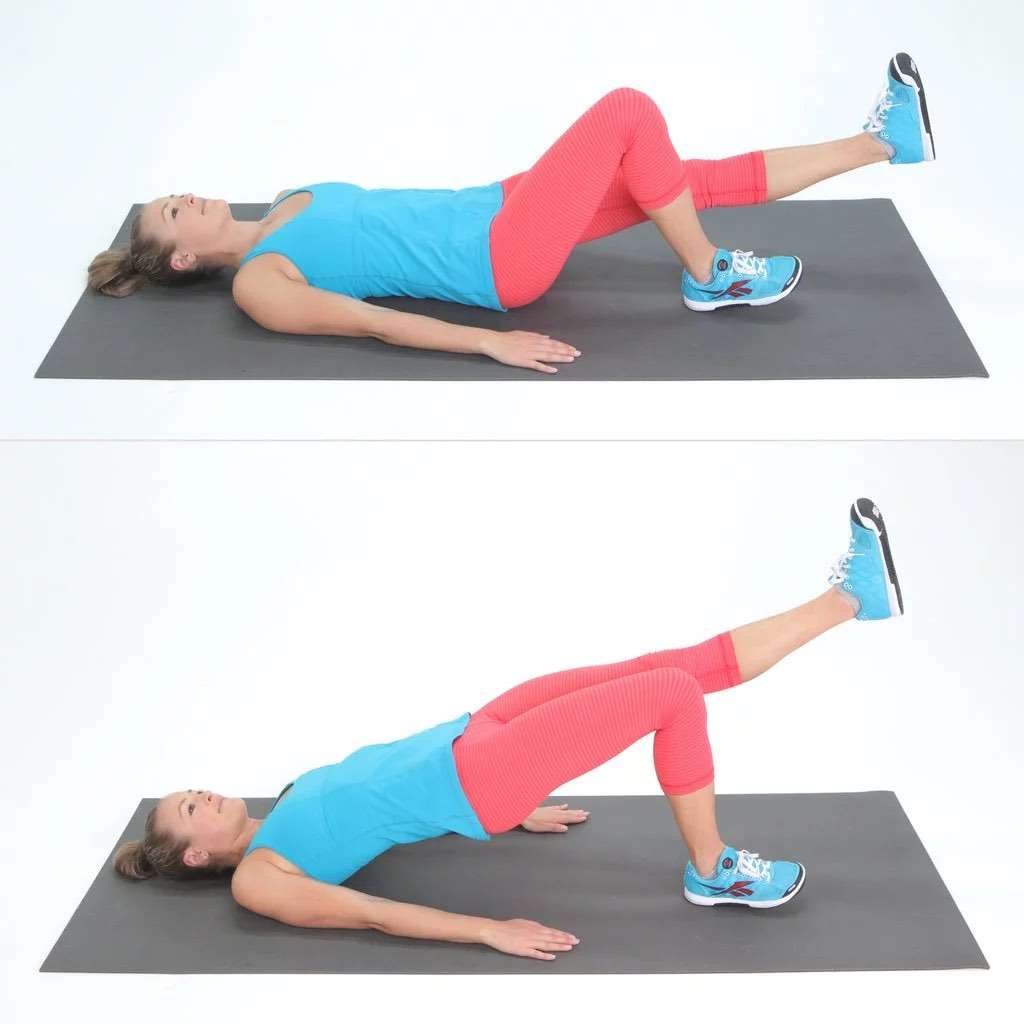 7. Burpees
This one-stop-shop for all your muscles is known as a comprehensive workout for burning fat and sculpting the entire body. So, if you're looking for one exercise to deal with cellulite on your stomach, buttocks, thighs, or any other place, this is the one for you. The best way to ensure optimal results of this exercise is to combine various moves into it, such as pushup, squat, and jump.


- Get in the squat position by bending your knees, straightening your back, and keeping your feet at a shoulder-width distance.
- Place your hands on the floor (in front of you).
- Put your weight on your hands and jump your feet back to rest all your weight on your toes and hands, keeping your body in a straight line.
- Now do one pushup without bending your back or moving your buttocks upward.
- Do a frog kick by kicking your feet to where you started. Stand with your arms reaching up over your head.
- Jump high into the air and return back to the starting position with your knees bent.
- Get into the squat position again and repeat the movement.


Note: You can do 3 sets of each exercise with 10-15 reps in each set initially and then move to 20 reps over time.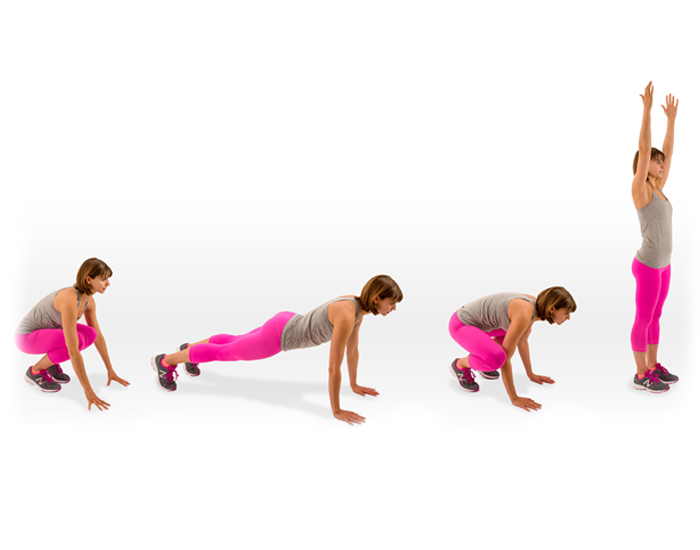 How to choose GUAM Anti-cellulite leggings
Guam Softouch Comfort Fit
Anti-Cellulite Leggings with Infrared Rays
GUAM Comfort Fit are high-tech infrared-powered leggings that are clinically proven to reduce stubborn cellulite on legs and slim and reshape your body while workouts.


Thick no-see fabric great for sports and workouts
Learn more
Guam Classic
Anti-Cellulite Leggings with Infrared Rays
Effortlessly reshape your body with our classic leggings!. Made with revolutionary EMANA fabric used by NASA astronauts, these high-tech infrared-powered leggings reduce stubborn cellulite on legs, thighs, and hips. As the movement-activated material hugs your skin for comfortable, hands-free cellulite treatment at home.

Thin fabric wearable under your regular clothes.
Learn more
Guam Buttocks Pushup
Anti-Cellulite Leggings with Infrared Rays
Reshape and support your buttocks with Guam cellulite pant!
Seaweed-infused cellulite pants made of comfortable microfiber material to firm and reshape buttocks, improve microcirculation and skin elasticity while taking care of cellulite appearance and pushup bottom.

Thin fabric wearable under your regular clothes.
Learn more
Guam Classic Capri
Anti-Cellulite Capri with Infrared Rays
Sculpt and firm your body with GUAM Capri made of breathable, comfortable microfiber material that is ideal for summer. These high-tech infrared-powered leggings are clinically proven to reduce cellulite on legs, thighs, and hips thanks to smart EMANA fabric used by NASA astronauts.

Thin fabric wearable under your regular clothes.
Learn more
Guam Sport Massage
Anti-Cellulite Leggings with Infrared Rays
Elevate your regular workout with Guam Sport Massage leggings that are suitable for any sports activity and were designed to support you during workouts while firming your skin effortlessly.

These high-tech cellulite pants with Infrared heat are clinically proven to reduce stubborn cellulite on legs, thighs, and hips. Patented micro-capsules continuously release slimming seaweed extract into your skin.

Thick no-see fabric great for sports and workouts
Learn more
Final Word
Since cellulite resides deep inside your skin, getting rid of it isn't an overnight job. You need to stay consistent and patient with whatever treatment option you choose. We recommend wearing these cellulite pants at least 6 hours a day for a month to see visible results. The motion-activated fabric of the leggings works even better when combined with physical activity. You can always modify your exercise if you think it's too easy or too hard for you. Adding a variety of moves, weights, and more repetitions to your workout routine can accelerate your progress and provide you with the desired outcome faster.
SHOP GUAM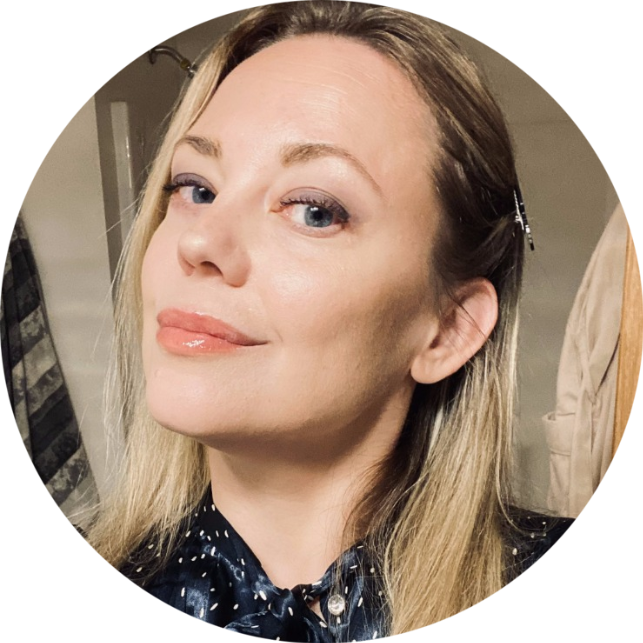 Author of the blog Yana Nesterova
Yana is the writer behind the Guam Beauty blog who firmly believes in the concept that beauty begins in a person's head, not in the mirror. Therefore, she strives to encourage her readers, who are beauty and skincare enthusiasts, to bring mindfulness into their skincare rituals by making more conscious choices. Her philosophy is to enable her readers to salvage mental peace and optimal health by living more mindfully and achieving their skin and body goals through
healthier choices.
Anti-Cellulite Leggings: Guam Active Wear and Anti-Cellulite Exercises
Sale 70% Off