FAQs: Do Fat Burning Creams Work?
If you've been trying hard to get rid of stubborn fat deposits under your skin to achieve a firmer and smoother body, you might be familiar with a myriad of fat burning products available in the market. A fat burning formula can be found in the form of creams, gels, lotions, and serums. While manufacturers of these products make big claims in favor of their effectiveness, skincare specialists, healthcare professionals, and skincare enthusiasts have diverse opinions.

Sometimes these varying views can be misleading and can make it challenging for people to opt for the right fat burning cream or other products for their bodies. This article is dedicated to addressing this problem and making the process of choosing the best fat burning cream smoother for you. So read on!
Do Fat Burning Creams Work?
To begin with, it's significant to understand the fact that the breakdown of subcutaneous fat deposits doesn't usually happen at a cellular level. Hence, a fat burning cream doesn't function at a fat cell level to burn fat storage under the skin.
Fat burning takes place in muscles and organs in the body. However, it doesn't indicate that a fat burning cream or anti-cellulite cream doesn't do anything. An effective fat burning cream works by triggering a process called lipolysis in the body, which causes the fat buildups to release from the parts of the body with stubborn fat deposits, such as the
tummy
, legs, thighs, and buttocks.
Another important thing to remember is that it's impossible to get rid of deep-rooted fat cells without any surgical method, but you can minimize the appearance of uneven and orange peel-like skin. So, when a fat burning cream claims that it helps to reduce fat deposits, it's actually an anti-cellulite cream. There are a number of natural active compounds that have the ability to stimulate the release of fat during the process of lipolysis. Two of the most buzzy lipolytic clinically proven ingredients are caffeine and forskolin. hope that will answer the questions "Do Fat Burning Creams Work?"
Fat Burning Creams: FAQs
What could be a better way of setting your confusion and misapprehensions related to the efficacy of fat burning cream straight than answering your queries? After all, who would want to spend their time, effort, and money on a fat burning cream that doesn't work? Following are some of the often asked questions concerning topical fat reduction creams and their answers:
What are a Fat Burners?
As mentioned above, no fat burning product, including a fat burner cream, can activate the burning or breakdown of fat under your skin. What most people know as fat burning is essentially fat being oxidized in your muscles and organs after it's drawn out from the fat cells.

Furthermore, fat released from white adipose tissue doesn't oxidize even when you use fat burning creams. A fat burning cream that yields the claimed results and reduces the appearance of bumps and lumps on the skin basically works by encouraging the release of fat from the fat cells (lipolysis) in treated areas of the body with deep-rooted fat deposits. These fat deposits can be either present in the subcutaneous fat tissue in the superficial layer of the skin or in the deeper, dermal, or hypodermal layer with cellulite fat. Keeping these actions of fat burning creams in mind, it would be more appropriate to call them fat releasing or reducing creams.


Therefore, it's reasonable to say that when a fat burning cream or other fat burning products work to minimize cellulite fat in the body and treat other causes of cellulite, it's not only reducing subcutaneous fat but also fighting cellulite. Nonetheless, a cream titled as fat releasing or reducing cream is less likely to grab the customers' attention and convert into sales. Therefore, most creams come with the verb "fat burning cream" to meet the public's expectations and sound more convincing.
Why Do I Need a Fat Burning Cream?
The next question that may come to your mind is why I even need to use a fat burning cream when exercise and diet can help me achieve the same goal. Well, undoubtedly, exercise and diet can help to encourage the discharge of fat from the fat cells in the body and cause fat oxidation by promoting calorie deficit in the body.

However, what exercise and diet can't do is assess which areas of your body need excess fat reduction through the release of fat and oxidation. Hence, for a more precise effect and to target the specific areas of the body, you need to use a fat burning cream especially aimed at targeting the fat deposits in treated areas. A fat burning cream will work as your topical spot treatment designed to reduce cellulite and fat in problem areas.


Besides targeting the specific areas with unwanted fat deposits and cellulite, a cream for burning fat will also deliver faster results as compared to exercise and diet, even if you have stubborn fat accumulation under your skin. The only reason for you not to use a fat burning cream is if you don't have stubborn fat pockets in adipose tissue and the body fat is distributed evenly across different areas. If that's not the case, a fat burning cream can be your best investment in releasing and melting down deep-rooted fat deposits.
Is a Fat Burning Cream Better than an In-Clinic Treatment?
Let's face it, we all want to achieve optimal results within minimum time. This is why it's reasonable to look for a fat burning cream that works effectively as a fast topical treatment to reduce fat and cellulite on the skin. But can you achieve faster and more noticeable results from a fat burning cream than a professional treatment done by a skincare expert? The simple and straight answer is no. You're less likely to see visible results with fat burning cream, but it certainly comes with more value for your money. In-office treatments offer faster results but come with added cost and downtime.


If money is not a constraint for you and you are striving to achieve quick outcomes, a fat burning/cellulite treatment is definitely the best option for you. Having said that, if you want better value for your money and can wait a bit longer for the results, get your hands on burning fat and lose weight. However, to accelerate the process of body fat release and oxidation, you can choose both options and enjoy a smoother and slimmer body and tighten skin faster.
What Should I Look For While Buying a Fat Burning Cream?
One of the most repeatedly asked and significant questions is how to find the right fat burning cream or what should a good fat burning cream contain. The efficacy and results of your fat burning cream depend on the constituents of the formula and the quality of those ingredients. Make sure you look for a fat burning cream formulated with active components with lipolytic abilities. Compounds that stimulate lipolysis in the skin help to release fat from the adipose tissue and hence, lead to the effectiveness of the formula.


One of the most notable lipolytic compounds added to fat burning creams is
caffeine
, pertaining to its natural firming, fat-reducing, and anti-inflammatory attributes. Some of the other ingredients known for their lipolytic and skin tightening actions are forskolin, seaweed, green tea extract (EGCG), centella asiatica, polyphenols, retinol, glycosaminoglycans, curcumin, peptides, and various other plant-based extracts. The amount, concentration, and kind of ingredients your fat burning cream includes hold the key to how fast and effective the outcome is.
Is There Any Difference Between a Fat Burning and Cellulite Cream?
As mentioned earlier, a fat burning cream can also be helpful in reducing cellulite, along with minimizing fat deposits under the skin. But it doesn't mean that a cellulite cream is also only composed of fat burning/reducing ingredients called lipolytic compounds. The fact is that a cellulite-fighting formula may contain a myriad of other active ingredients that help to alleviate other causes behind the formation of uneven and cottage cheese-like skin.


Cellulite results due to a number of factors causing changes in the way fat and connective tissue are organized. Some of these factors, other than fat deposits, include restricted or poor blood supply, water and toxin retention, fibrosis, collagen breakdown, etc. So, a cellulite cream will contain ingredients that assist in relieving these causes behind the appearance of bumpy skin. Since some of the fat burning creams also include active compounds that fight cellulite, fat burning formulas can be effective in preventing and treating cellulite too.
GUAM Extra Slimming Cellulite Reducing Lipo Cream with Black Tourmaline
Made with clinically proven ingredients such as GUAM Seaweed and herbal extracts, this hot gel specifically designed as a slimming cream that also helps to reduce cellulite by boosting blood circulation, resulting in even and tighten skin.
LEARN MORE
GUAM Tummy Tightening

Cream for Stomach Cellulite with
Infrared Heat
This
belly fat
burner cream cream contains high concentrations of Seaweed and Black Tourmaline which provide burning sensation around your belly. Guam hot cream helps to reduce cellulite an d achieve soft skin, improve skin elasticity in your stomach area.
LEARN MORE
So How Does Fat Burners Work?
The key to making sure that your fat reducing cream actually do their job in reducing the deposits stubborn fat cells in adipose tissue is to choose a formula that contains premium quality ingredients in their active forms and high potency. So, yes, fat burner creams do work. However, their mode of action may be different from what you normally see. Here's how to ensure your fat burning cream does its job:
Always consider the fact that no matter how good the formula is, even a good fat reducing cream will take a few weeks to deliver noticeable results. You may not be able to see much difference in the few starting days. Therefore, give your fat reducing cream some time to work on your skin and be patient. Keep using your fat burning cream twice a day or as recommended on the packaging. Usually, it's suggested to use it for a 12-week period followed by a month's break.
Remember that if you don't use your fat burning cream regularly, you'll not achieve your desired outcome in the anticipated time. Many of us make the mistake of applying the cream occasionally and still expect results to show up in the suggested time.
Note that fat deposits can build up again if you consume fatty foods or eat more and don't engage in physical activity. Hence, a healthy diet and regular workout are also important, along with applying your fat burning cream even after you stop using the cream.
If you're not seeing the expected result after using your fat burning cream for a few weeks, there may be some problem with the formulation. Some fat burning creams may not contain a high enough concentration of actives to yield the claimed outcome.
While fat burning creams can help to reduce fat deposits under the skin and restore the skin's elasticity, it's unrealistic to expect dramatic results from your topical fat burning cream or cellulite cream. You can notice visible improvement in your skin texture and firmness, but your cellulite or unwanted fat deposits are not likely to disappear completely. So, keep your expectations realistic.
Fat deposits, which are one of the causes behind the appearance of uneven and cellulite-ridden appearance of the body, are more superficial and lesser in volume as compared to adipose fat, a fat burning cream will automatically also work to reduce cellulite. A formula designed to work on cellulite is also likely to help with fat loss and other reasons behind cellulite, including loss of skin elasticity, fibrosis, reduce inflammation, etc.
Do Fat Burning Creams Have Any Side Effects?
As there are strict rules and regulations in developed countries when it comes to slimming creams, it's not possible for any product to reach the public without proper scrutiny and toxicology check by the relevant authorities. Therefore, you don't need to stress about having to face any adverse effects after using your fat burning cream or any other skincare product.

There is a fixed amount or concentration of ingredients decided by the regulatory authority (FDA) to be added to skincare and other products. If you're using a fat burning cream with seaweed, caffeine, glycosaminoglycans, or any other active component, there is an upper limit in their inclusion in the formula. Just make sure you buy your products from a brand recognized and regulated by the regulatory authority in your country.
Do Fat Burning Creams Really Help with Water Retention and Water Weight?
Understanding Water Retention and its Impact on Weight
While slimming cream may offer certain benefits, it's crucial to address the role of water retention in weight fluctuations. Water retention occurs when excess fluid accumulates in the body's tissues, leading to bloating and a temporary increase in weight. Fat burning creams can provide a temporary solution, which may result in a reduction in puffiness and a slimmer appearance by getting rid of water weight. However, it's important to note that this effect is not directly related to burning fat cells and losing weight.


Taking a Holistic Approach for Long-Term Results
Also, it's important to approach weight management from a comprehensive standpoint. To achieve long-term results, it's crucial to adopt a holistic approach that includes a balanced healthy diet, regular exercise, and lifestyle habits that promote healthy fluid balance. Incorporating healthy nutrition, hydration, and physical activity will have a more significant impact on achieving and maintaining a healthy water weight and help in the overall weight loss journey.
Do Fat Burning Gels and Serums Work?
While talking about slimming cream, serums and gels are also worth mentioning, as most brands that offer fat burning creams also produce gels and serums to reduce body fat, tighten skin, help to
lose weight
. Moreover, some of these formulas yield optimal results when used in combination. To cut it short, everything we discussed above also holds true for fat burning gels and serums.
However, it's paramount to understand that each of these slimming creams comes with its own sets of pros and cons and may not be suitable for being used as an alternative to another product. The potency and concentration of active compounds in each product may not be the same, and the formulas may not penetrate into the skin and produce the desired effect in the same way. So, do your research before buying your fat burner cream and other products.
Are There Any Precautionary Tips to Follow?
The safety tips and precautions while applying your fat burning cream or any other product are the same as any other skincare or cosmetic product unless special cautionary actions are advised by the manufacturer. Below are a few things to watch for:
Avoid using more amount of fat burning cream per day than suggested by the company. A product's usage recommendations are decided after thorough analysis and keeping the safety measures in view.
Don't use a fat burning cream if you're pregnant, are a nursing mother, or have an allergy or sensitivity to any of the active ingredients added to the formulas.
Even if you are not allergic to any of the ingredients or don't have sensitive skin, it's always a good idea to conduct a patch test to be 100% sure. Apply a slimming cream to a small area before using it on larger areas of the body.
Many of the slimming creams for burning fat are hot creams formulation, so they may be not suitable for the sensitive skin due to the active burning sensation.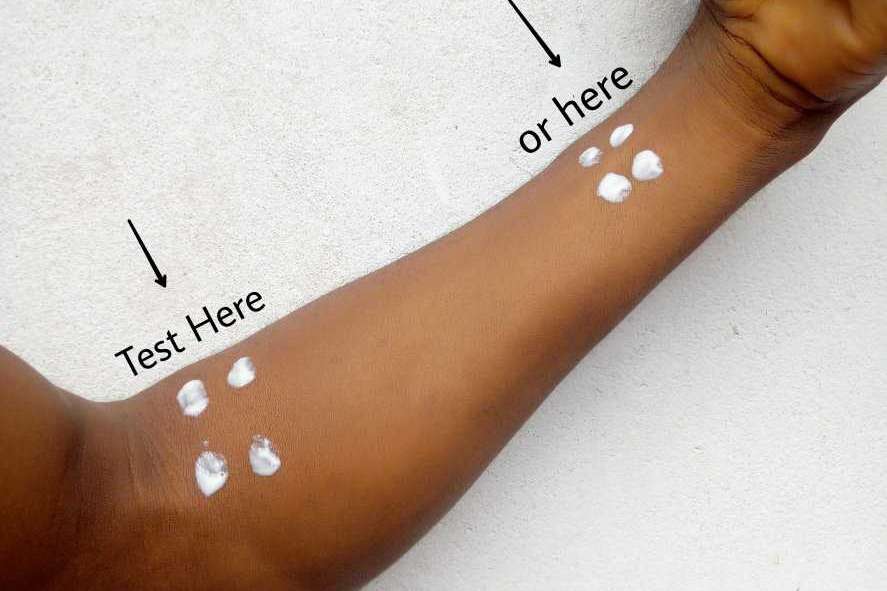 The Bottom Line
Fat burning creams are one of the most touted and effective topical treatment options used for reducing and preventing stubborn fat deposits and sagging skin on different areas of the body. Although you may find hundreds of online reviews and recommendations by beauty bloggers, skincare professionals, consumers, and beauty enthusiasts, there are still many questions and confusions in peoples' minds that need to be cleared.

It's crucial to answer these questions and throw light on any misconceptions and misinformation to help people make a more informed and suitable choice. We hope this article has revealed everything to solve the dilemma about slimming creams or fat burning creams and helped you make the right decision.

SOURCES:
Join Guam Beauty Newsletter
for more articles like this and special in-email only exclusive promotions!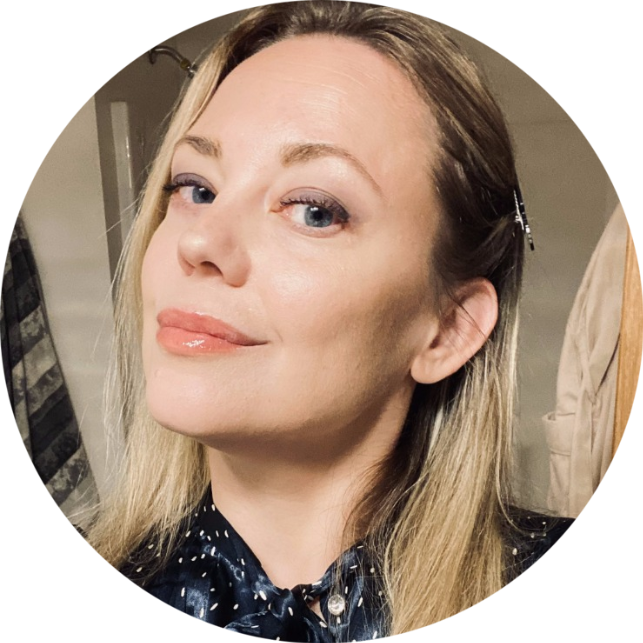 Author of the blog Yana Nesterova
Yana is the writer behind the Guam Beauty blog who firmly believes in the concept that beauty begins in a person's head, not in the mirror. Therefore, she strives to encourage her readers, who are beauty and skincare enthusiasts, to bring mindfulness into their skincare rituals by making more conscious choices. Her philosophy is to enable her readers to salvage mental peace and optimal health by living more mindfully and achieving their skin and body goals through
healthier choices.
FAQs: Do Fat Burning Creams Work? Sale 70% Off