Hot
New
In stock
Pre-order
Out stock
Dren Plus Seaweed Body Wrap with Draining effect
PRODUCT INFORMATION
Ingredients
How To Use
How to choose best
CUSTOMER REVIEWS
PRODUCT INFORMATION
GUAM Dren Plus Body Wrap contains potent seaweed extract known for its properties to reduce cellulite, skin imperfection, and fatty deposits under the skin. This draining GUAM Body Mud Wrap combined seaweed extract with active ingredients such as Escin, Verbena, Elder, Cloves, Fennel plant phytoextracts, and Sweet Orange essential oil to support and boost the product's draining properties for faster and gentle cellulite removal, decreasing body swelling caused by water retention.
Body Wrap Benefits:
Reduces imperfections caused by cellulite on legs, thighs
Fights puffiness from water retention, swelling
Ideal for drainage
Suitable for legs, buttocks, and arms 
How it works:
Using an innovative approach, GUAM Seaweed extract was obtained from the bio-liquefaction* process. Its antioxidant power 3 times greater than the traditional extract making this cellulite body wrap efficiently fight free radicals and improve skin tone.
The drawing, balancing and restoring action of GUAM Algae combined with Green Tea, Sea Salt, and Clay, assist in removing the build-up of water and toxins from within the tissues, giving an additional slimming effect. This unique formula also increases circulation and re-mineralizes the skin, leaving it smooth and firm to the touch.
GUAM Dren Plus Seaweed Body Wrap also contains Spirea Olmaria - a plant-based anti-inflammatory ingredient that is great for cell permeability, drainage, and reducing water retention.


Ingredients
Water, Brown Algae Powder, Kaolin Clay, Glycerin, Sodium Chloride, Fuller's Earth, Brown Algae Extract, Benzyl Alcohol, Marigold Flower Extract, Chlorphenesin, Xanthan Gum, Horsetail Kelp Extract, Fennel Oil, Butylene Glycol, Phosphatidylcholine, Citric Acid, Clove Flower Extract, Sodium Phytate, Escin, Elder Flower Extract, Verbena Officinalis Leaf Extract, Limonene, Orange Peel Oil, Tocopherol, Ascorbyl Palmitate.
How To Use
The course of application
The first 3 body wrapping procedures are repeated daily, then every 2-3 days for the next 2 weeks. Around 8-12 treatments. Thereafter, 1-2 supporting applications per week would be sufficient.
Precaution of use:
Do not use after depilation. Keep out of the reach of children Test skin before use. GUAM Seaweed Mud produces a tingling sensation and reddening effect on the skin, but this is quite normal. If it is too intense, rinse with cold water and suspend use.
IMPORTANT! Manufacture note:
The Jar is never full to the lid. It was designed the way you have extra space to shake the jar to mix the product. The jar is always filled by the weight not volume.
How to choose best
Which Body Wrap To Order?
Our body skin is different, the same as face skin.
That is why GUAM came up with a variety of seaweed body wraps targeting different areas and addressing different skin issues so you can find a perfect custom solution for your body skin concerns. 
Read this Guam Body Wrap Guide to find out how to choose the best fitting anti-cellulite treatment.
HOW TO APPLY BODY WRAP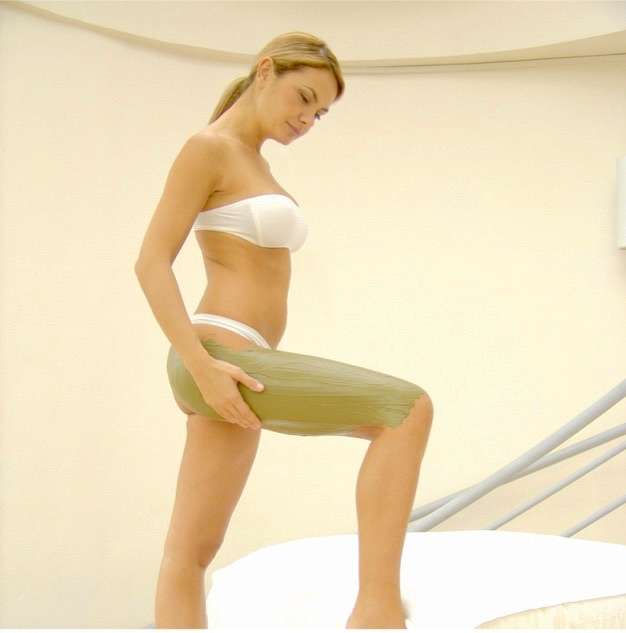 Mix jar well before use. Apply Guam Seaweed Mud evenly to the affected areas with a light motion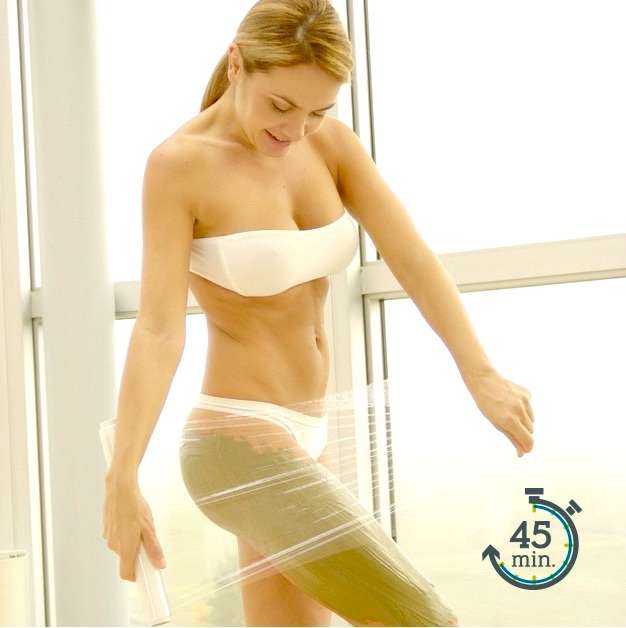 Wrap with kitchen saran wrap. Leave for 45 minutes. Rinse with warm water in a shower or sink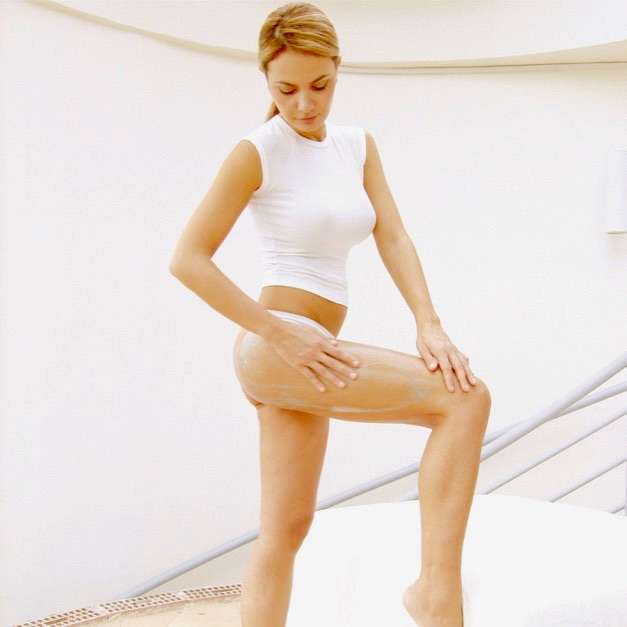 GUAM SEAWEED MUD ACTIVE INGREDIENTS
Harsh ingredients free: No Parabens, PEG's, Silicones, Paraffins, Synthetic dyes, Lanoline.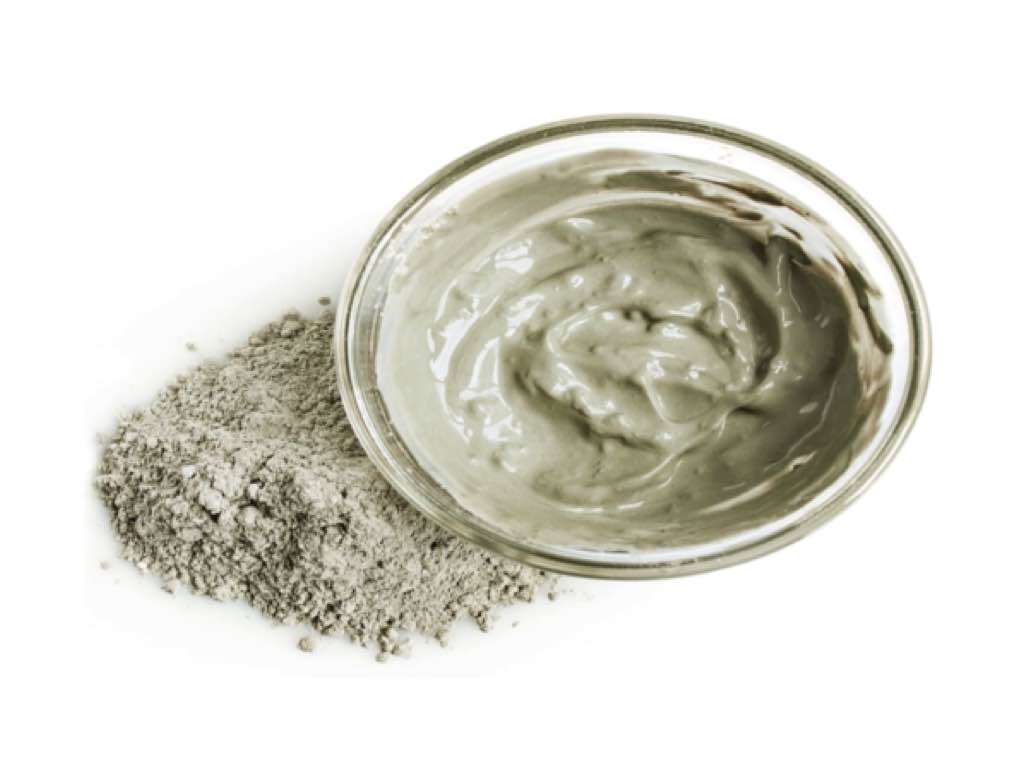 MARINE CLAY:
High absorbency rate, removes toxins purged from the skin, sloughs of dead surface skin cells, natural cleanser, leaves skin silky smooth.
White kaolin clay is the gentlest and thus great for sensitive dry skin.
Red kaolin clay has the most absorbing powers of the bunch and is best for oily skin. This is a great addition for acne/detoxifying masks for the face or body.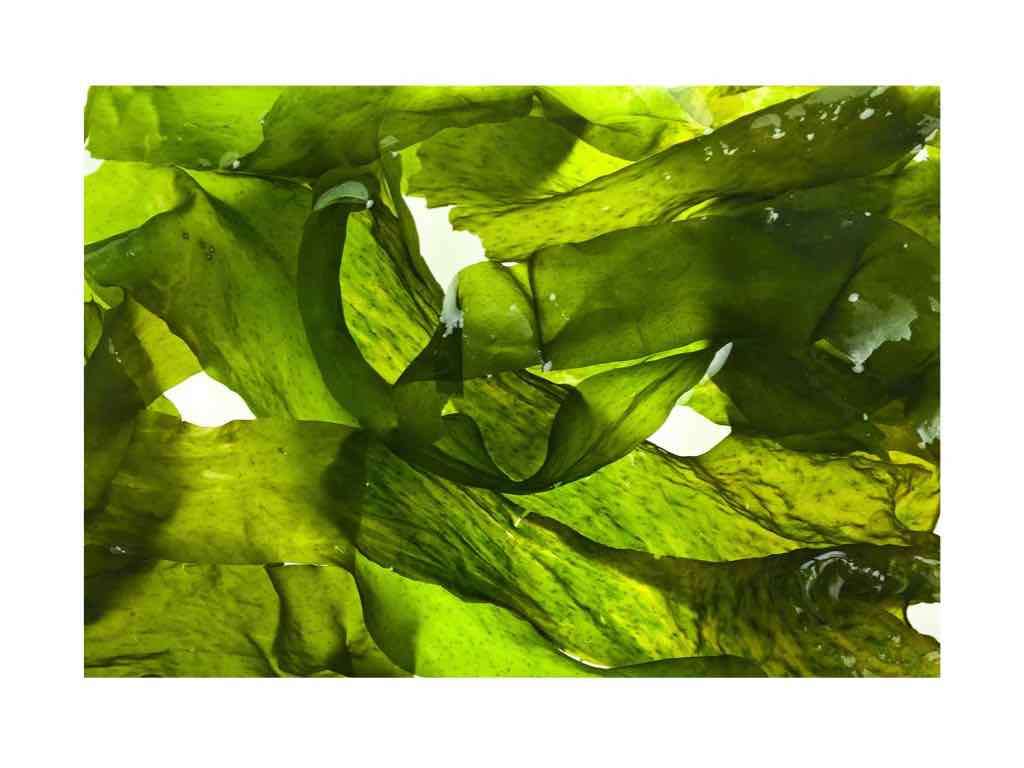 GUAM® SEAWEED ALGAE:
Rich in iodine, iron, calcium. Restore, rebalance, depurate, moisturize and soften the skin, effective against orange peel dimpling caused by water retention.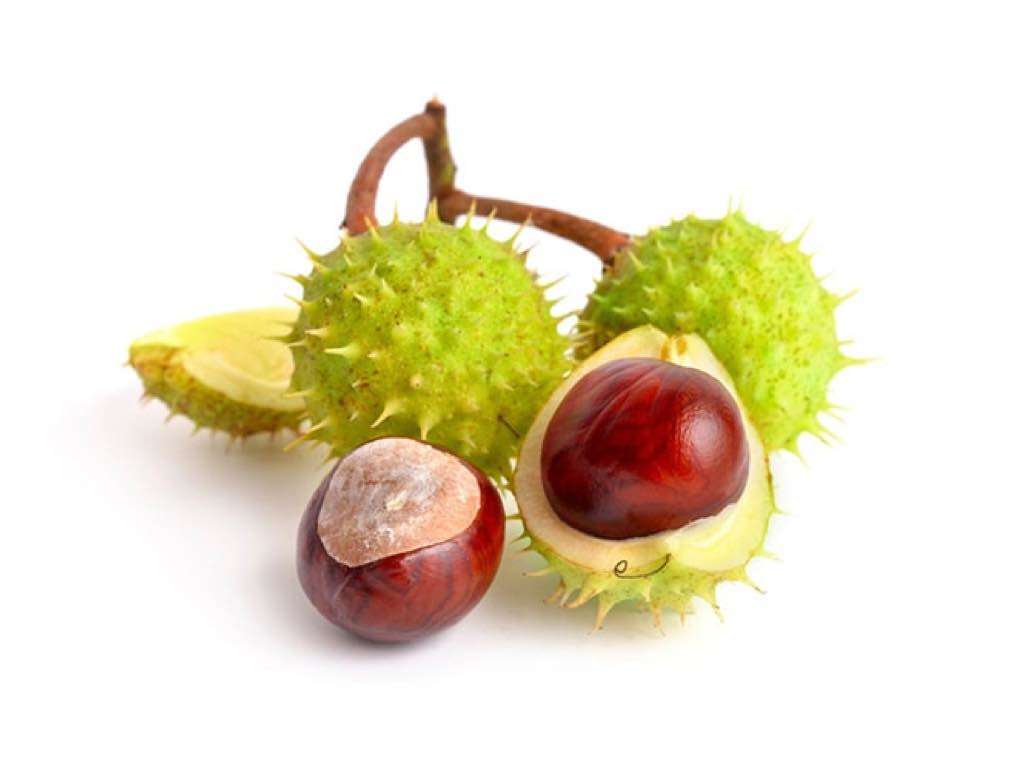 HORSE-CHESTNUT PHYTOEXTRACT:
Favorably acts on the oedemas, protects capillary vessels, is an adjuvant in cellulite treatment. Vein strengthening, blood circulation enhancing and anti-cellulite benefits.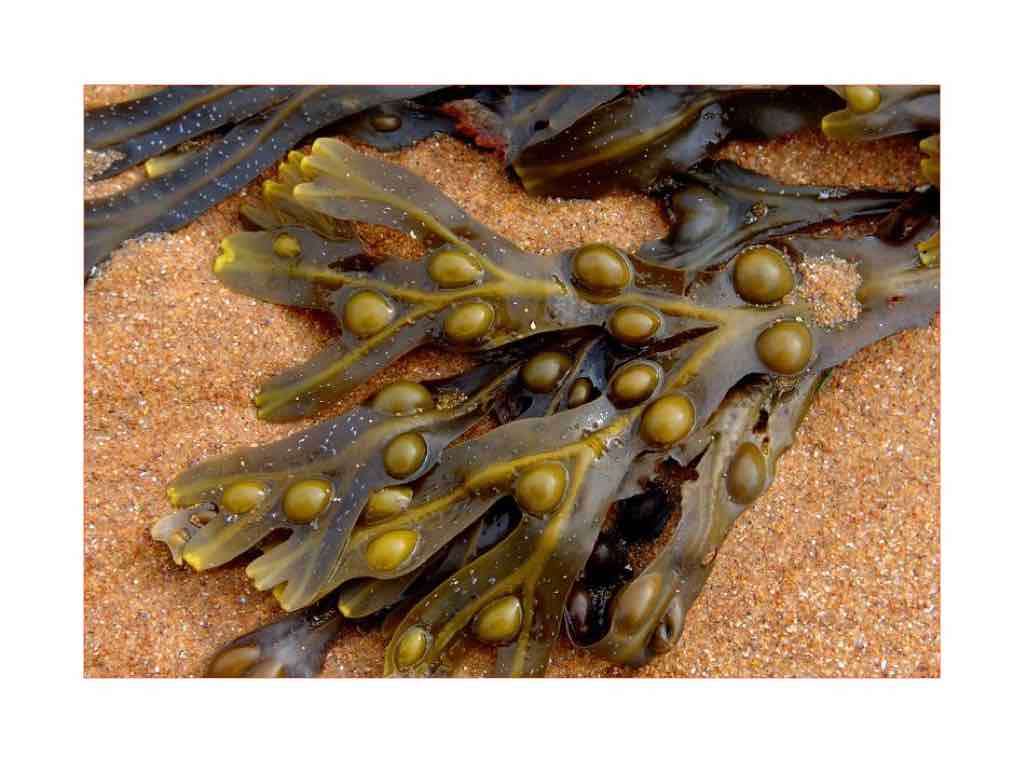 FUCUS PHYTOEXTRACT:
Astringent, cooling, tonic, provokes capillaries distension aiding the absorption of the mud's active ingredients through the skin. Helps to alleviate swollen skin with an excessive amount of fluids. Enhances the body response to anti-cellulite treatment. Fucus contains mucilage, alginic acid, fuxodian, laminarin and polyphenols with emollient and soothing action.