GUAM FIR: Far-Infrared Therapy Skin Benefits
GUAM skincare has managed to establish its credibility with over 35 years of research and innovation as one of the best manufacturers of anti-cellulite, firming, and rejuvenating skincare products for the face and body. We believe in utilizing the wonders that emerge from the vast and pure submerged world, the sea. The mesmerizing ocean is what inspired the beginning of Guam's journey to providing powerful and effective formulas to help people with all their skin woes.


With time and with astonishing developments in the field of technology, the traditional GUAM formulas transformed into groundbreaking blends of natural ingredients and cutting-edge technology. GUAM FIR is one of the outcomes of the synergy between traditional techniques and modern technology. Although our FIR technology has been around for years, there may still be many questions about FIR in the minds of our users, especially those who have recently joined us. This article is dedicated to helping you understand all about GUAM FIR.
What is Far-Infrared Energy?
Infrared is basically a band of light not seen by the naked eye. It's known for its ability to cause a heating effect in the body and hence, is perceived as heat energy. You might already know that infrared radiations are divided into three categories according to their wavelengths:
Near Infrared- Which ranges from 0.76 to 1.5 microns
Middle Infrared- It ranges from 1.5 to 5.6 microns
Far Infrared- It has the highest range, from 5.6 to 1000 microns
The only infrared radiations capable of entering the organic materials, including our skin, are far infrared. These rays penetrate 2 to 3 inches into the skin and generate a natural heating effect without heating the air in between. This process is known as conversion, which causes an even heating action inside the body.
Far-Infrared Therapy and the Skin
Infrared light therapy has been utilized for skincare purposes for quite some time now. Infrared devices and saunas are two of the common methods where this energy is used to soothe, repair, and rejuvenate the skin. Whether produced by artificial means or through natural sources, infrared heat or infrared light therapy is popular in the wellness world for its effectiveness in relaxing stiff and sore muscles, boosting microcirculation, encouraging lymphatic removal, and amping up the body's healing ability.

The effects produced by infrared radiation depending on their intensity, duration, and wavelength. Far-infrared light therapy is now being used in many skincare products to incorporate the unique benefits of FIR into formulas intended to reduce a number of skin conditions, such as cellulite, puffiness, and sagging.
Why Our Body Needs Far-Infrared Energy?
The human body naturally creates infrared energy, also known as chi energy, and receives it from the sunlight to maintain the body's temperature. The amount of this energy generated by our bodies may vary. A high amount of infrared energy in the body enables the body to combat many diseases and leads to a feeling of well-being.
In contrast, a low level of this energy can put the body at risk for many ailments, including skin issues. To uphold the healthy functioning of the body, it's important to restore the body's heat by making up for the decrease in the amount of infrared energy. One way of doing so is by using GUAM products with far-infrared rays, such as
body wraps
, creams, gels, and scrubs.
What is Guam FIR Technology?
Far infrared rays or FIR technology is the result of continuous and in-depth research at Lacote study and research that ensures the efficacy of GUAM products and the optimal satisfaction of its users. A number of clinical studies have proven the effectiveness of FIR energy generated by a mineral compound, black tourmaline.

This active compound is added to GUAM seaweed mud to reap its natural heating action that yields numerous skin benefits, helping to reduce cellulite, improve the skin's firmness, and decrease inflammation and puffiness due to water retention. As mentioned above, far-infrared rays are the only infrared radiations that can penetrate deep into the skin. The FIR energy from body care products, like body wraps, works at a cellular level and alleviates many skin problems.
Shop Collection
FIR Therapy at Home
By now, you must be familiar with what far infrared light therapy is and how it can help your skin. While there is not a shortage of in-clinic and spa procedures employing infrared light therapy for skincare purposes, not all of us have the time or money to go for these procedures.

The good news is that you can reap advantage of far-infrared light therapy by investing in skincare products combining the goodness of natural active ingredients with far-infrared rays for use at home. Guam is honored to offer a wide range of skincare products formulated with natural micronized black tourmaline mineral that produces far infrared light energy in the body. These products are safe, effective, and affordable, making them ideal firming and anti-cellulite treatments for use at home. Below are two of the top Guam products with FIR you can add to your skincare regimen:
Guam Body Wraps with FIR
GUAM manufactures different types of anti-cellulite and firming body wraps containing the power of far infrared energy. These body wraps provide the most convenient way of utilizing infrared light therapy at home. The far-infrared heat generated by these wraps in the body reaches the connective tissue and performs its functions in restoring the skin's health and appearance.
Some of the ways far-infrared therapy through body wraps works include accelerating the detoxification, microcirculation, cell renewal, and metabolism of fat cells in the tissue. While comparing
infrared body wraps
pros and cons, there are no known adverse effects of these body wraps. The benefits of
infrared body wraps
make them worth your effort, time, and money.
Guam Seaweed Body Wrap, Anti-Cellulite Mud with Infrared Heat
The Original Guam Seaweed Body Wrap is a highly effective treatment for reducing cellulite on the legs,
thighs
, and buttocks. This heating formula firms and tones, leaving skin smooth and blemish-free.
This at-home anti-cellulite body wrap has been used by over a million Italian women and clinical studies show that regular use can shrink thigh circumference by up to 2.5 cm.
SHOP NOW
Turbo Toning Infrared Anti-Cellulite Body Wrap
This 15-minute cellulite treatment offers the same powerful results as the original Guam Anti-Cellulite Seaweed Mud Body Wrap but in 3x less time.

It features a blend of Algae Concentrate, Black Tourmaline with Far Infrared Rays (FIR) action, Marine Clay, and all-natural European botanicals, providing an intense and fast-acting solution to eliminate cellulite.
SHOP NOW
Guam Body Creams with FIR
GUAM FIR creams are another way of reaping the benefits of infrared light therapy at home.
Just like far-infrared body wraps, these creams also deliver their active ingredients deep into the connective tissue, where they perform their intended job.

When far-infrared energy is released under the skin, it raises the temperature of the skin, promotes better blood flow, improves the delivery of oxygen and nutrients, increases the elimination of waste materials and excess water, and stimulates lipolysis. These actions lead to a number of skin-savvy functions, which improve the skin's elasticity, radiance, smoothness, and overall health.
Extra Slimming Cellulite Reducing Lipo Cream with Black Tourmaline
Guam Slimming Cream is a powerful treatment that targets stubborn fat deposits caused by cellulite. Specifically formulated for the thighs and buttocks, this hot cream contains Caffeine and Black Tourmaline mineral nanoparticles that provide a Far Infrared Rays effect to enhance the lipolytic and anti-cellulite effects. The result is firmer, slimmer buttocks with reduced cellulite.
SHOP NOW
Fangocreama Tourmaline: Original Anti-Cellulite Cream, Infrared Heat
Our bestseller, Guam Fangocrema Tourmaline, is an effective Seaweed Anti-Cellulite Cream that targets stubborn lumps and bumps. This Infrared tightening cream contains Guam Algae, Marine Extracts, and Essential Oils that work together to stimulate healthy microcirculation and smooth away cellulite on legs, thighs, and buttocks.
SHOP NOW
Other speciality products with FIR
Fangodoccia Termico, Anti-cellulite Slimming Thermal Shower Mud
Guam shower body mask with warming action has natural marine and botanical actives that penetrate tissues, offering pronounced lipolytic, anti-cellulite, and drainage effect in just 3 minutes. With GUAM Seaweed, Marine oligo-elements, and Black Tourmaline mineral, it creates Far Infrared Rays (FIR) to boost microcirculation and break down fatty tissues under the skin
SHOP NOW
FangoGel, No Rinse Icy-Hot Anti-cellulite Gel
Guam's FangoGel with Lipoactive Nanospheres and Black Tourmaline mineral delivers active ingredients directly to fat cells for targeted reduction.

Its Icy-Hot action and no-rinse formula slim, detoxify, and reduce cellulite with the help of Guam Seaweed Algae, Black Tourmaline, Caffeine, Kaolin Clay, and Menthol.
SHOP NOW
Benefits of Infrared Therapy for the Skin
Considering the potential benefits of far infrared rays for the skin, GUAM has conducted a number of studies on the effects of black tourmaline in skincare formulas to find out how far-infrared energy can help the skin. The results of these research studies and clinical trials have supported the proposed cons of FIR generated by the addition of micronized black tourmaline powder to the formulations. Here are the major positive effects seen on the skin:
Far-infrared rays are best known for their action as a microcirculation-boosting agent inside the skin that comes due to FIR absorbing through all the layers of the skin and deep into connective tissue. These radiations reach the innermost part of the underlying tissue, triggering a heating effect. The heating action then improves the circulation of blood to the connective tissue. Since blockage or interruption of blood to the skin is one of the causes of saggy and
lumpy skin,
FIR can help to treat this issue and promote the delivery of higher amounts of blood. A balanced supply of blood to the skin can also increase the production of collagen, the key component needed for firm and healthy skin.
Faster Lymphatic Drainage
One of the reasons behind the emergence of cellulite as well as puffy, uneven, and loose skin is obstructed or slowed removal of lymphatic waste materials, such as toxic chemicals, excess fluid, bacteria, and other impurities. One of the ways FIR are helpful for the skin is their incredible ability to encourage the elimination of excess water and toxins from the skin. Since FIR work at the cellular level under the skin, they trigger the removal of wastes from deep connective tissue, providing an instant calming and firming effect. It's crucial to keep the lymphatic system running smoothly because the buildup of lymphatic wastes can hinder the flow of blood to the skin and lead to many skin issues.
Trigger Deep Tissue Lipolysis
If you're struggling with orange peel-like or lumpy skin, you're probably aware of the role of the arrangement of fat cells and the accumulation of extra fat cells in connective tissue that can cause cellulite or make it appear worse. The heat produced by far-infrared energy initiates the agitation of atoms in the skin that can cause the breakdown of these fat deposits by stimulating a metabolic process 'lipolysis,' through which subcutaneous fats are broken down to free fatty acids and glycerol. This action reduces the amount of stubborn fat cells in adipose tissue and gives the skin a smoother, plumper, and even-textured appearance, making cellulite less visible.
Better Absorption of Active Compounds
The warming effect that arises due to the conversion of the body's heat into far-infrared rays elevates the body's temperature and excites or agitates the atoms and molecules in the cells. This process basically energizes molecules and, in turn, the cells and tissues. As a result, there is the vibration of ions and water molecules, which signal the enzymes in the body to synthesize nitrogen monoxide. Nitrogen monoxide is responsible for the vasodilation action of FIR, which improves the skin's permeability. So, simply put, far-infrared energy can increase the absorption of active ingredients in skincare products, speeding up and enhancing their effect.
More Oxygen and Nutrients
As discussed above, the heat stimulated by far-infrared rays in the body encourages the flow of more blood toward the skin. It aids in bringing a higher supply of more oxygen and micronutrients to the cells. We all know that healthy and smooth skin requires ample amounts of essential nutrients and oxygen, which come from the prompt delivery of fresh blood. Hence, FIR works to transport oxygen and nutrient-carrying blood to the cells within the connective tissue. This helps in reducing skin problems that cause bumpy, saggy, and uneven skin. Moreover, this can improve the skin's glow and softness, making it look youthful and radiant.
Are Guam Products with Far-Infrared Rays Safe?
One of the understandable questions that might pop into your head is whether Guam skincare products using FIR are safe for you. Due to their efficacy, Guam skincare products with far-infrared rays are one of the best ways of getting rid of cellulite and loose skin without undergoing clinical procedures or spending your time and money on regular spa appointments. What makes these products more desirable is the fact that they are made with all-natural ingredients and are free from any kind of side effects.

These products produce the same wavelength of far-infrared rays as our bodies naturally do, which makes them suitable for anyone with any skin type or condition. The far-infrared energy is absorbed by the cells, causing molecular vibrations in them, which elevates the body's temperature. An increase in temperature and molecular vibrations are behind all the incredible benefits of FIR for the skin.

The only few precautions while using these products with FIR is to make sure your skin isn't injured or irritated, as it may aggravate the damaged skin, and pregnancy.
The Bottom Line
In a world full of countless skincare products, GUAM is known for its unique combinations of natural active compounds and the latest scientific techniques. FIR is one of the most touted and beneficial solutions to many skin problems, thanks to the addition of high-tech technology and the purity of highly concentrated Black Tourmaline.

The addition of this technology to skincare products gives them the ability to seep deeper into the skin and trigger various processes that lead to the breakdown of stubborn fat deposits, accelerate microcirculation, speed up the removal of lymphatic wastes, and enhance the skin's elasticity.

We hope this article will help you figure out why you should opt for GUAM FIR products.

SOURCES:
Join Guam Beauty Newsletter
for more articles like this and special in-email only exclusive promotions!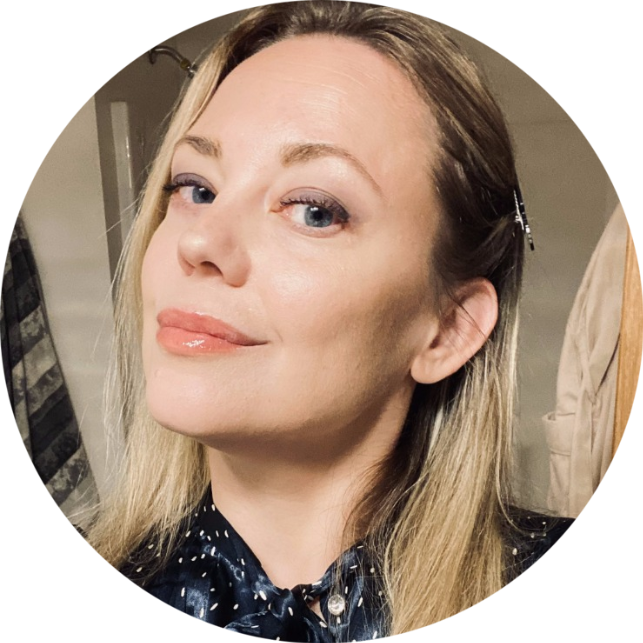 Author of the blog Yana Nesterova
Yana is the writer behind the Guam Beauty blog who firmly believes in the concept that beauty begins in a person's head, not in the mirror. Therefore, she strives to encourage her readers, who are beauty and skincare enthusiasts, to bring mindfulness into their skincare rituals by making more conscious choices. Her philosophy is to enable her readers to salvage mental peace and optimal health by living more mindfully and achieving their skin and body goals through
healthier choices.
GUAM Far-Infrared Ray Therapy (FIR). New Word in Body Treatments Sale 70% Off