How to Get Rid of Cellulite at Home Fast and Naturally
We all know that cellulite is one of the most common skin concerns among people, especially women, all around the world. Cellulite doesn't discriminate on the basis of your skin type, age, ethnicity,
weight
, body type, etc. Anyone can have it at any stage of their life. While this skin condition doesn't cause any harm or discomfort, most people strive to get rid of it due to aesthetic purposes. This is the reason many people turn to different treatments aimed at reducing the appearance of cellulite for achieving a firm, smooth, and toned body.
There are various in-clinic treatments that can help you eliminate orange peel-like skin.


However, these treatments may not be suitable for most of us due to a number of reasons, including high cost, busy schedule, and long downtime. Luckily, there are countless at-home cellulite treatments available on the market. Nonetheless, it can be quite a challenge to choose the right at-home treatment, especially if you're new to the world of cellulite and at-home cellulite skincare products. But fret not. This article is intended to provide you with all the essential information about what is cellulite and different at-home cellulite treatments to help you make the best choice.
What is Cellulite?
Let's start by understanding what is cellulite. What paves the way to the formation of cellulite on the skin is mainly the buildup of fats in connective tissue, excess water under the skin, a compromised blood supply to the skin, and reduced collagen and elastin in the skin. Bumpy or uneven skin on your legs, thighs, buttocks, stomach, and upper arms that gives the appearance of cottage cheese is a sign of cellulite on the skin.

Cellulite is formed when the skin is pulled inward by connective tissue strands. The bands of collagen make compartments of fat and connective tissue, leading to pockets of fats and tissues. These pockets make the outer surface of the skin look lumpy, uneven, and wobbly.

Although the exact cause of cellulite isn't clear, some of the commonly known factors that have been associated with the formation of cellulite include hormonal fluctuations, genetics, inappropriate diet, weight gain or loss, pregnancy, inactive lifestyle, inflammation, and the process of aging.
Is Cellulite Normal?
Now that you have the answer to what is cellulite, the next common question is, "is cellulite normal?" As we mentioned earlier, cellulite has no adverse effect on the health of the skin and doesn't cause any pain, discomfort, or harm. Getting cellulite on various parts of the body is quite normal for both men and women, although women are at a higher risk of developing cellulite due to differences in the distribution of body fat.

That being said, most people with cellulite on their bodies struggle to accept the changes brought to their skin due to cellulite. It can lead to negative effects on the way a person sees and presents himself to the world. It can make them feel more conscious of their appearance and lower their confidence.

Hence, it's common for people with cellulite to seek treatment to get rid of cellulite. So, the answer to "is cellulite normal" depends on how you see it. If you believe that cellulite on your body is taking a toll on your self-esteem, no need to lose hope. There are a plethora of at-home cellulite treatments that can result in a significant reduction in the appearance of cellulite on your body.
What is the Best Cellulite Treatment?
It's hard to proclaim one treatment as the best cellulite treatment because the effectiveness, suitability, and your skin's response to treatment are some of the deciding factors that can tell you "what is the best cellulite treatment for you." The key to uncovering the best cellulite treatment is to do some research on the different kinds of products formulated to get rid of cellulite at home and scan the labels to find out all about what each product contains.

Once you know which natural ingredients work the best for cellulite and which manufacturers are offering those ingredients via their skincare products, you'll know about the best cellulite treatment and can invest in the products that suit your requirements and desired outcomes.

Also, if you're unable to figure out how to get rid of cellulite at home, feel free to visit your dermatologist or other skincare professionals to discuss treatments options with them and find the right products and the best cellulite treatment with their help.
How to Get Rid of Cellulite at Home?
If you're not sure how to get rid of cellulite at home, we've got you covered. As mentioned above, you can pick from a myriad of skincare products aimed at fighting the causes of cellulite. Most of these products to get rid of cellulite at home are manufactured using
natural active ingredients
to maximize the benefits of the products and minimize any potential side effects.
To ensure optimal and quick results, it's crucial that you figure out which products or ingredients work the best for your individual skin and its specific needs. Some of the most touted anti-cellulite skincare products include
anti-cellulite body wraps
,
anti-cellulite scrubs
,
anti-cellulite creams
, and
after-wrap cellulite gels
. Now that you know how to get rid of cellulite at home, you can make the right choice for your skin.
1. Advanced Cellulite Creams
There is no shortage of advanced cellulite creams in the market that are formulated to reduce and prevent the appearance of cellulite on the body. While it's great to have countless options to select from, it also makes the process of choosing difficult. To make it easier for you, we recommend
GUAM advanced cellulite creams
made with 100% natural active ingredients. The ingredients used in these creams are procured from natural sources, including pure ocean water, plants, herbs, and natural mineral reservoirs.
Some of the prominent ingredients added to these advanced cellulite creams are Seaweed, Black Tourmaline, Plant-based Extracts, Caffeine, and Natural Oils. Different formulas of these advanced cellulite creams are carefully manufactured to work on different areas of the body, like legs, stomach, thighs, and buttocks. The advanced cellulite creams by Guam help to boost the breakdown of fats, eliminate lymphatic wastes, encourage microcirculation, speed up the synthesis of collagen, and moisturize the skin.
GUAM Fangocreama
Anti-Cellulite Cream with Infrared Heat
Say goodbye to stubborn lumps and bumps with our bestselling Guam Fangocrema Tourmaline, an Original Seaweed Anti-Cellulite Cream. Rich in Guam Algae, Marine Extracts, and Essential Oils, this innovative, easy-to-use Infrared tightening cream harnesses your natural body heat to revitalize your skin (Far Infrared Rays), stimulate healthy microcirculation, smooth away cellulite on legs, thighs, and buttocks, visibly reshape and slim your body silhouette.


Benefits:
Visibly firms skin on thighs, stomach
Corrects dimpled imperfections caused by cellulite
Strengthens and rejuvenates skin
Enhances breakdown of fatty tissue
Slims, contours, and tones in just a few applications
100% cruelty-free and vegan.
SHOP GUAM FANGOCREMA
2. Skin Tightening and Cellulite Treatments after Pregnancy
One of the common reasons behind loose and bumpy skin is skin changes during and after pregnancy. Hence, you might need to look for skin tightening and cellulite treatments after pregnancy. The common areas of the body that get affected during pregnancy are the stomach, upper thighs, and buttocks.

You can look for GUAM Seaweed Body Wraps that target underlying causes of cellulite and loose skin, making ideal skin tightening and cellulite treatments after pregnancy. It's suggested to consult with your physician before using any cellulite treatments, especially if you are breastfeeding.
Sculpting & Firming
GUAM Cooling Anti-Cellulite Body Wrap for Legs
Get rid of swollen and puffy legs, loose skin, and bumps on your skin with this soothing and cooling body wrap. Enjoy slimmer, smoother, and toned legs without going to a salon or clinic.

Special plant extracts, including cooling Menthol, help boost microcirculation and promote healthy fluid balance in your legs. As excess water flushes out and essential blood flows in, your tissues become healthy and renewed, leaving skin noticeably more toned. Gentle and non-sensitizing, this is an effective seaweed mud body wrap for inch loss without irritating sensitive skin. Great for post pregnancy recovery period.
Proven to reduce cellulite on legs
The cooling effect relieves heaviness, swelling, and inflammation
Fights puffiness from water retention
Visibly slims and contours lower body
Detoxifies and tightens skin
SHOP NOW
3. Skin Tightening and Cellulite Treatments after Liposuction
Skin tightening and cellulite treatments after liposuction may come as a surprise to many. You might already know that liposuction is a surgical procedure that uses small incisions made strategically on the desired areas of the body for sucking out unwanted fat deposits through a cannula or tube. The incision made for liposuction is then closed with sutures after the procedure.

While this treatment is used to eliminate excess fat from the body, it can lead to certain skin problems afterward, including dimpling or cellulite on the skin. To treat this skin problem, you'll need skin tightening and cellulite treatments after liposuction. The factors that lead to lumpy skin after liposuction include weight fluctuation, removal of a large volume of fats, reduced elasticity of the skin before liposuction, and uneven healing of the skin after trauma caused by cannula.

Also, if you already have cellulite, it can become more prominent after the removal of a large amount of fat, leaving loose tissue strands behind. If we talk about non-surgical treatments for cellulite, you can choose GUAM stomach wraps, advanced cellulite creams, boosting gels, and scrubs for skin tightening and cellulite treatments after liposuction.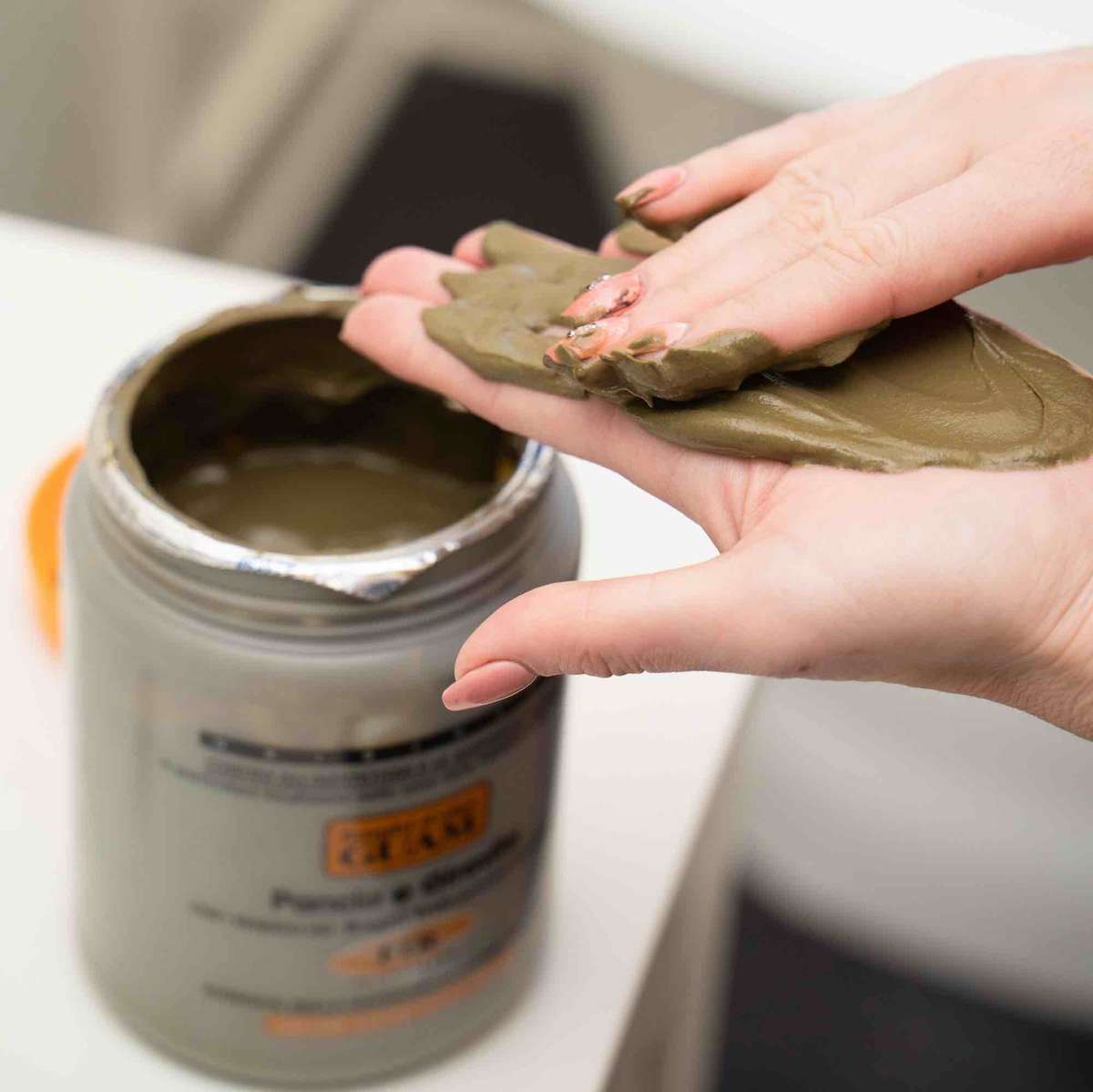 GUAM Tummy and Waist
Tightening Cellulite Stomach Wrap with Infrared Heat
Specifically designed to firm and tighten belly area, this anti-cellulite stomach wrap uses a special blend of natural Essential Oils and Guam Seaweed Mud with Far Infrared Rays (FIR) to get dramatic results from the very first treatment. This tummy wrap visibly smooths out lumps and bumps caused by cellulite in stomach, tightens loose skin, and reduce fatty tissues for a toned tummy you can't wait to show off.
Instantly reduces cellulite on the stomach, back, and love handles
Activates reducing fatty tissues in belly area
Firms tummy loose skin and improves elasticity
Best belly wrap for post-pregnancy period
Visible stomach tightening results in just one treatment
SHOP NOW
What is the Best Non-Surgical Treatment for Cellulite?
If you don't want to undergo any invasive surgery or harsh in-office treatment for treating
cellulite on your legs
, buttocks, thighs, arms, and belly, we have good news for you. There are various treatment options, which can prove to be the best non-surgical treatment for cellulite, available that are designed to address the factors behind the appearance of cellulite.
Anti-cellulite skincare products are among the most hyped and widely used and best non-surgical treatment for cellulite that can be done at home. However, it's important to hold in mind that one treatment may work wonders for one person but may not prove as effective for another.
Similarly, you might need to use a combination of different treatment options known to be the best non-surgical treatment for cellulite and use it for a fast and noticeable reduction in the appearance of cellulite.
Non-Surgical Inner Thigh Cellulite Treatments
If your biggest worry is cellulite on the inner thigh area of your body, but you don't want to undergo invasive surgeries to tighten and smooth out the skin in this area, fret not. You can find many non-surgical inner thigh cellulite treatments scientifically proven to yield lifting, toning, and anti-cellulite effects.

For instance, various clinical studies revealed that regular use of GUAM body wraps could result in a reduction in the circumference of the thigh by up to 2.5 cm. Investing in research-backed and result-oriented anti-cellulite products can help you achieve smooth and firm thighs at home.
Upper Arm Skin Tightening and Cellulite Treatments
We mostly come across people discussing cellulite on the legs, belly, and thighs and cellulite treatments aimed at treating these areas of the body, while rarely talking about upper arm skin tightening and cellulite treatments. Those of you who are struggling to reduce cellulite on your upper arms might be familiar with how cellulite on upper arms can be hard to conceal.

For upper arm skin tightening and cellulite treatments, look for formulas with caffeine, retinol, seaweed, vitamin C, vitamin E, peptides, hyaluronic acid, glycerin, amino acids, natural oils, and plant extracts. These ingredients are frequently added to cellulite-busting products due to their regenerative, lipolytic, detoxifying, and nourishing attributes, which help to reduce and prevent cellulite.
Body Firming
GUAM Cream For Arms and Inner Thighs
Guam Seaweed Body Firming Cream was specifically formulated for areas pron to skin sagging such as inner thighs and arms. This body skin tightening cream formula rich with Kigelia Africana and Nannochloropsis Oculata provides a visible and immediate lifting effect, the complex of algae and plant extracts protect the cells from oxidation. It also fights cellulite on these gentle areas, smoothes, restores skin elasticity and firmness, improves the appearance of arms and inner thighs.


Great for for saggy on arms
Smoothes and tightens skin
Stimulates the production of collagen
Keeps the skin abundantly hydrated and moisturized
Supports the tissue fibers to improve the skin's appearance
Protects and reinforces the skin's natural barrier
SHOP NOW
Best Exercise for Cellulite
The value of regular physical activity is undeniable when it comes to toning the skin and reducing the lumps and bumps on the legs, tummy, thighs, and buttocks. Besides offering incredible anti-cellulite effects, finding the best exercise for cellulite is a budget-friendly option and can be used in synergy with other cellulite products, including skincare products and leggings, to further improve their results.


If you're good at sports and other physical activities, you won't have any issue adding cellulite exercises to your routine. Even if you're a newbie, you'll find plenty of easy best exercises for cellulite that don't require much effort but yield amazing anti-cellulite outcomes. Some of the best exercises for cellulite include lateral lunges, burpees, one-legged lunges, squats, curtsy lunges, glute bridge, step-ups, split squats, and any exercise that tightens the muscles of your cellulite-ridden areas.
The Bottom Line
If you're stressed about the occurrence of cellulite on your body, you're not alone. This is a skin issue common among people all over the world. Most people don't feel comfortable with cellulite-ridden skin and look for ways to get rid of cellulite at home or in a clinic.
If you're not a fan of invasive and expensive in-clinic cellulite treatments, don't worry. There are plenty of at-home cellulite treatments and
belly reducing diets
that can provide you with visible and quick anti-cellulite effects without spending a lot of money, time, or having to experience extensive downtime.
Make sure you opt for at-home anti-cellulite treatments with natural and potent ingredients. We hope the list of at-home anti-cellulite treatments mentioned in this article will help you clear out cellulite at home without any fuss.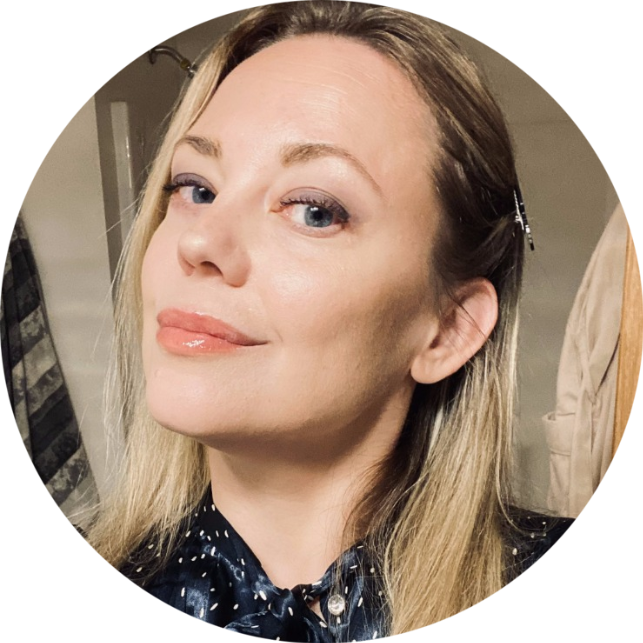 Author of the blog Yana Nesterova
Yana is the writer behind the Guam Beauty blog who firmly believes in the concept that beauty begins in a person's head, not in the mirror. Therefore, she strives to encourage her readers, who are beauty and skincare enthusiasts, to bring mindfulness into their skincare rituals by making more conscious choices. Her philosophy is to enable her readers to salvage mental peace and optimal health by living more mindfully and achieving their skin and body goals through
healthier choices.
How to Get Rid of Cellulite at Home Sale 70% Off