What is a Cellulite Wrap?: Everything You Need to Know
According to research,
90%
of women who have cellulite can identify specific times that it bothers them the most. Of this, 88% of women pinpoint summer as being the time of year when they are most aggravated at having cellulite.
If you can relate to this summertime angst and the feelings of insecurity that go along with it — you are not alone. Because
up to 90%
of women are estimated to develop cellulite at some point in their lives.
Fortunately, there are a few things that one can do to combat those resented dimples and bulges, like specific exercise programs, for example. But one of the easiest ways is a cellulite body wrap.


We don't believe that anybody should dread summer fun — which is why we want to get you up to speed on everything you need to know about cellulite body wraps. Are you ready to discover an easy solution that can happen in the comfort of your own home? If so, read on.
How a Cellulite Body Wrap Works?
Cellulite body wraps consist of a plastic cling or linen sheet (or in some cases a blanket) that is wrapped around areas of the body that you want to treat. For example, you can do a stomach or leg wrap, or even a full wrap.


Underneath this sheet, a layer of natural compounds is applied. These ingredients are designed to target issues in the area that are causing the cellulite to appear prominent. Seaweed Extract is uniquely potent working in the subcutaneous level of the skin. Thanks to a powerful mix of all-natural marine and herbal ingredients the improve skin circulation leaving your skin incredibly firm, renewed and tightened.


Once the compounds and cling have been applied, you will need to keep it on for between 30 and 40 minutes. During this time you will typically sweat beneath the sheet. This is of benefit as it will further help to reduce the appearance of cellulite in the area. Sweating will also cause the skin to detox at a surface level which is ideal for such treatment.


Body wraps for
cellulite reduction
are often incorporated into salon treatments. However, with the amazing range of at-home products available nowadays, you can use a wrap treatment therapy without using a salon service. If you get a wrap done at a salon, it will often take the form of a full
body treatment
. When you do a wrap at home, you will be able to target specific areas and for example, only do an arm wrap if that is what you feel you need.
Is There Any Discomfort?
No. Body wraps do no cause pain or discomfort unless they are applied too tightly.


What you will feel however is a sensation of heat. This is good because it means that you will begin to sweat and this will cause the release of toxins from the skin in the area that is wrapped. The "tingling sensation" also indicates that body warp active ingredients boosted your tissues and skin microcicrulation.
Are There Any Other Benefits?
Besides being able to reduce the appearance of cellulite, body wraps also nourish, hydrate and detox the skin. Some wraps, such as the ones we recommend from
GUAM products
are also slimming and toning.
Because all of the all-natural active ingredients in seaweed body wrap are beneficial compounds for the skin, your dehydrate skin will be left feeling not only toned and taught, but silky soft and smooth as well protecting your skin from dehydration. This is because the product is better able to absorb into your skin in the environment under the wrap than if you were to simply apply lotion to bare skin.
SHOP GUAM SEAWEED PRODUCTS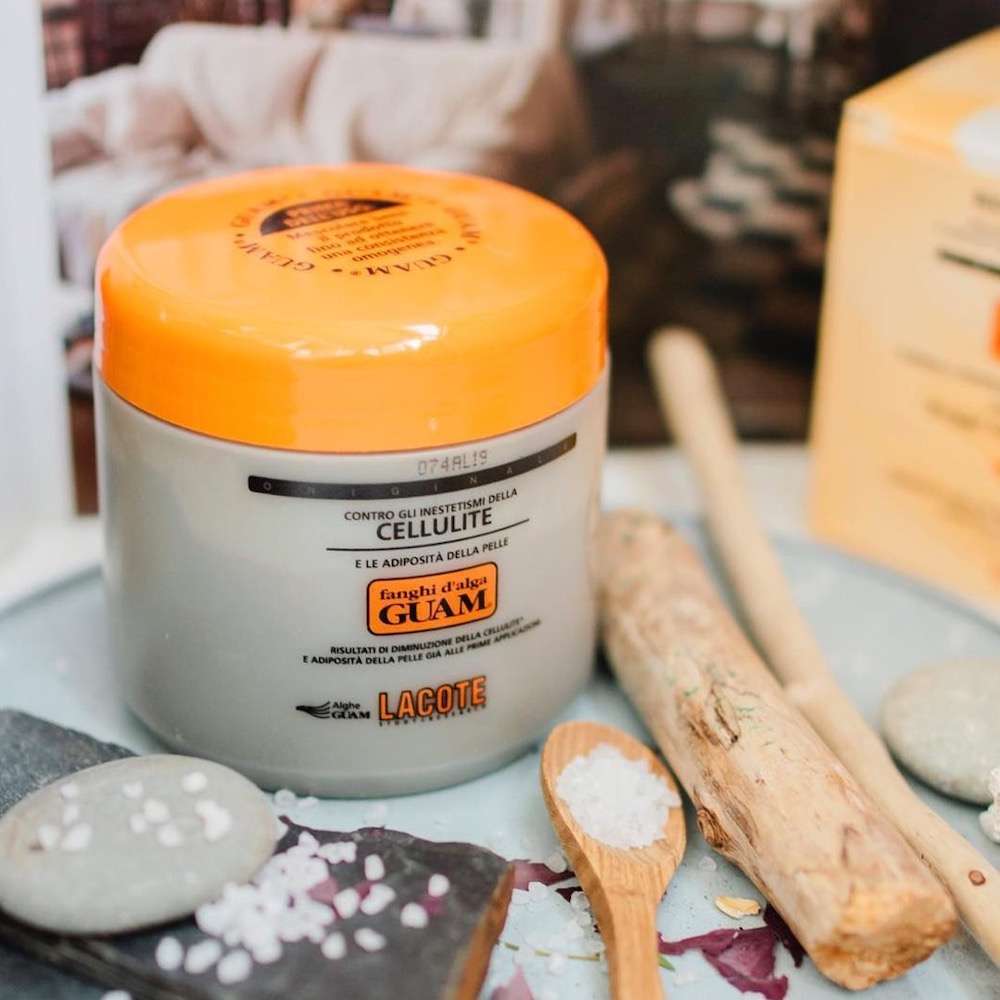 GUAM Max Strength Anti-Cellulite Body Wrap for Stubborn Skin
This powerful anti-cellulite body wrap tackles stubborn cellulite head-on. Blending Guam Seaweed, Marine Clay, and natural botanicals, it's like a spa experience at home. Feel the difference as it boosts skin elasticity, kickstarts microcirculation, and evens out dimpled areas.

Paired with an additional 14% concentration of Whole Dried Seaweed plus Mineral-rich Marine Clay and nourishing Plant Extracts, this skin-renewing blend is an incredibly potent treatment for stubborn or deeply rooted cellulite.

Benefits:
Targets stubborn cellulite for smoother skin
Boosts skin's firmness and elasticity
Improves skin tone and texture
Infused with natural botanicals and essential oils
Shop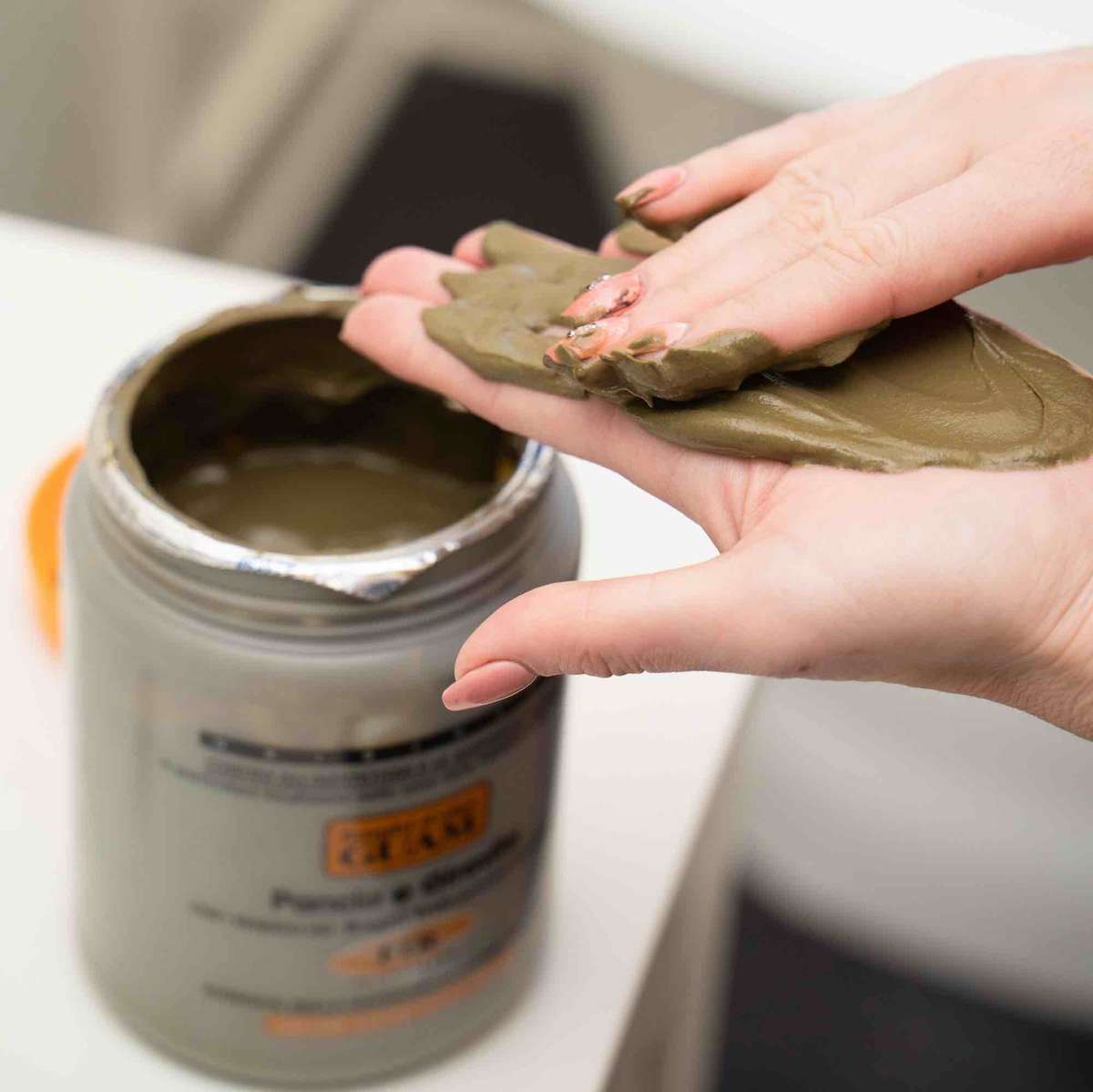 GUAM Tummy Tightening
Cellulite Stomach Wrap
Designed to firm and tighten your belly, our anti-cellulite stomach wrap is a powerful solution. It harnesses the natural benefits of Guam Seaweed Mud and Essential Oils, along with Far Infrared Rays (FIR), for impressive results right from the first treatment. This tummy wrap visibly smooths cellulite-induced lumps and tightens loose skin, leaving you with a toned, confident tummy. It's an excellent choice for post-pregnancy recovery.

Stomach Wrap Benefits:
Rapidly reduces cellulite on the stomach, back, and love handles
Activates the breakdown of fatty tissues in the belly area
Firms loose tummy skin and enhances elasticity
Ideal for post-pregnancy recovery
Visible stomach tightening results after just one treatment
Aids in losing belly fat
Shop
How to Use Cellulite Wraps for Thighs?
Using anti
cellulite wraps
at home is super easy. It is also cost-effective as you won't have to pay salon rates if you do it yourself.
To apply an anti-cellulite body wrap for body contouring, all you need to do is follow the instructions on whichever product you purchase.

Pro-tip: Because body wraps for cellulite cause one to sweat by increasing the blood flow, it is a good idea to drink plenty of water to make sure that you are staying hydrated during the process.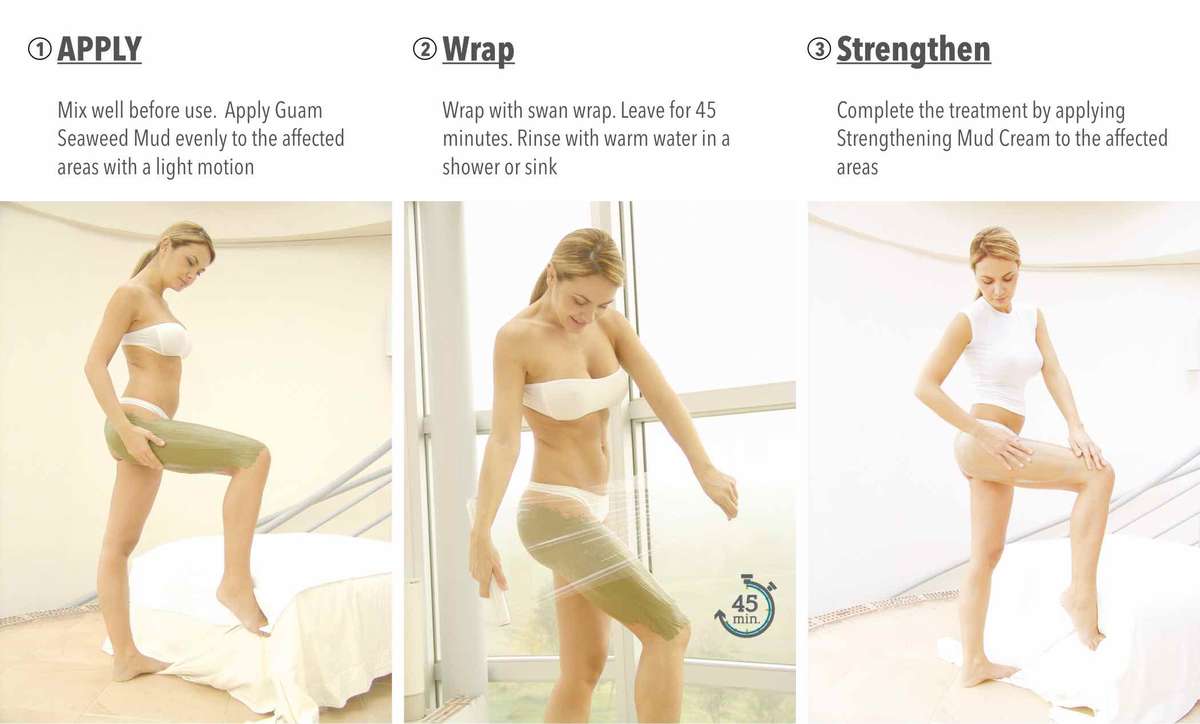 How to Get the Most out of a Body Wrap
In order to get the most out of an at-home anti cellulite body wrap, there are a couple of tricks to know.


Besides this tip, you can also try exfoliating the body area you wish to target before applying the wrap. This will help to slough off dead skin cells, cleansing it and raising the ability of the active ingredients in the wrap to penetrate deeper into your skin and helping the circulatory system to increase the blood flow.


And lastly, once you have finished doing your wrap, you can also choose to apply an after-wrap boosting gel. Here are some cellulite wraps before and after images: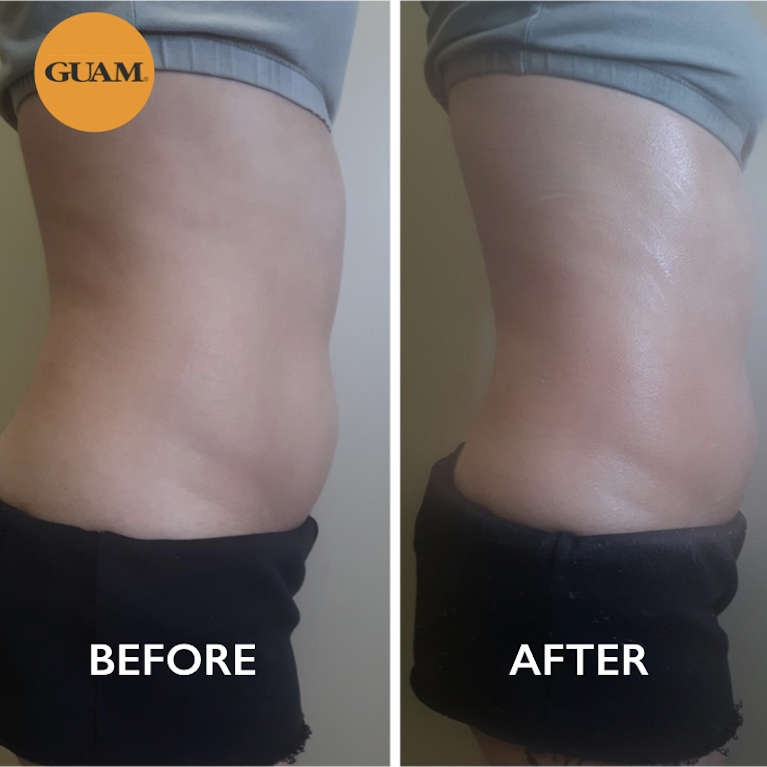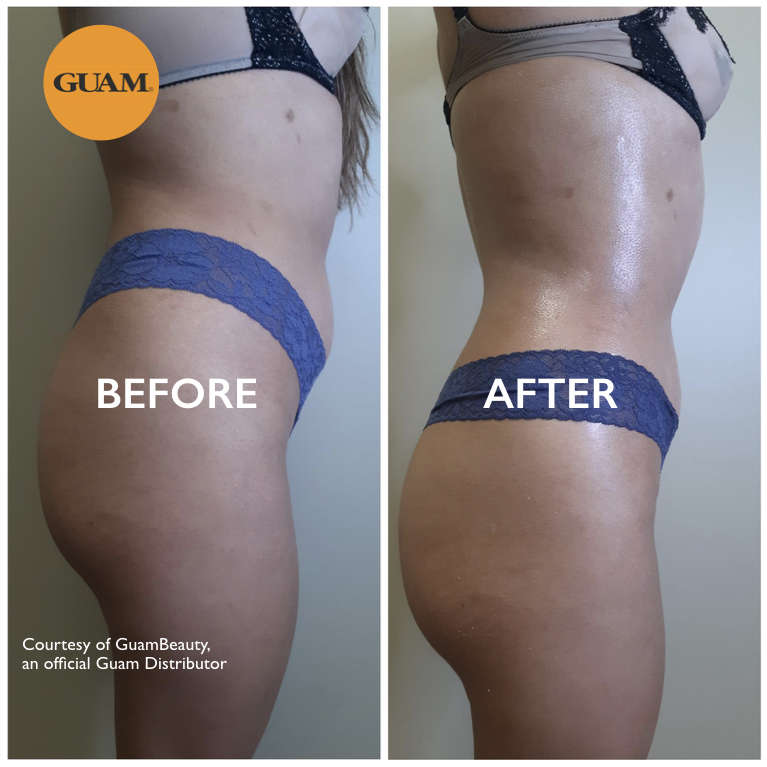 What to Expect
Body wraps have been slammed by many sources which say that they are ineffective at long term treatment.


While body wraps do not remove it permanently, they can do an amazing job of minimizing the severity and appearance of cellulite. This is quite a remarkable action, as there are very few products or procedures out there that can eradicate it completely.


Body wraps however allow you to reduce the appearance of your cellulite in a cost-effective way that is quick and easy to do in the comfort of your own home.


And although the results won't last forever, you can prolong the effect of cellulite body wraps by applying an
anti-cellulite cream
. What's more, if you maintain a regular program of these treatments, you will be able to achieve a smooth skin full time.
You Don't Ever Need to Be Afraid of a Pool Party Again
Although cellulite is something that afflicts all of us at one point or another, you don't need to freeze with fear the next time you are invited to an event where you have to bare your legs or tummy. With the help of a timely anti-cellulite body wrap, you can make sure that it never stops you from having fun again. Just make it a new healthy habit!


SOURCES:

Elizabeth Tanzi, MD, clinical instructor, Johns Hopkins University School of Medicine, Baltimore; Washington, D.C. dermatologist.

Sandra Fryhofer, MD, past president, American College of Physicians; clinical associate professor of medicine, Emory University School of Medicine; internist in private practice.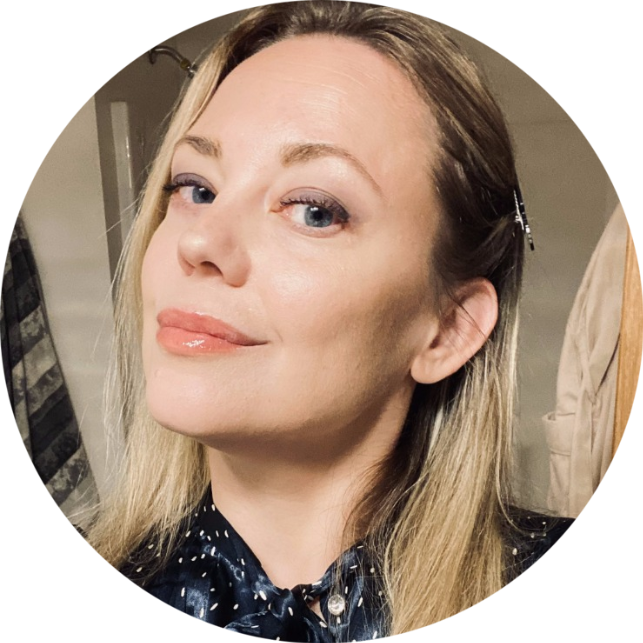 Author of the blog Yana Nesterova
Yana is the writer behind the Guam Beauty blog who firmly believes in the concept that beauty begins in a person's head, not in the mirror. Therefore, she strives to encourage her readers, who are beauty and skincare enthusiasts, to bring mindfulness into their skincare rituals by making more conscious choices. Her philosophy is to enable her readers to salvage mental peace and optimal health by living more mindfully and achieving their skin and body goals through
healthier choices.
What is a Cellulite Wrap? Everything You Need to Know Sale 70% Off