Does Sugar Cause Cellulite?
Let's face the truth that no woman desires to have cottage cheese, orange peel, or dimpled skin, but unfortunately, most of us get it at one or another point in our lives. All the descriptions used to describe cellulite are unappealing and negative. These connotations make it something no organism would want to associate with its appearance. This is the reason all of us who are battling cellulite just want it to go away. We make changes to our diet, lifestyle, daily habits, and skincare routines to reinstate the smooth, firm, and even skin we once had.


While talking about reducing cellulite, cutting down on sugar consumption is often recommended. Sugar is among some of the notable constituents of foods we consume known to pave the way for the emergence of lumpy skin. But is there any truth to this conception, or is it just a myth associated with cellulite, like many others? Keep on reading to find out!
What is Sugar?
Well, it isn't something new for most of us, but we may not be familiar with what nutritional value it carries and in what different forms it is found in our foods. It is present in a number of foods we eat every day. Natural sugar is derived from natural sources, like fruits, milk, and vegetables, while added sugars are added to various food items to enhance their color, texture, shelf-life, and flavor.

This type of foods can provide energy as they contain calories, but they don't have any nutritional value. Sugar is found in different forms, you can recognize them on the ingredient list of food items labeled as fructose, maltose, glucose, dextrose, and sucrose.
Can Sugar Cause Cellulite?
When you think of the main culprits behind having dimpled skin, what comes to mind? Most of you might blame your body
weight
or inactive lifestyle. Well, if it's your initial response, then we have some bad news for you. If you have cellulite, there is a good chance that sugar has something to do with it. That's because it can increase inflammation in the body, which is known to have an impact on the cells and the appearance of your skin. In addition, it can increase insulin production in the body and lead to fat accumulation and retention, all things that make
cellulite on stomach
more likely.
Luckily, there are several ways to fight off these effects on your skin and reduce your chances of developing cellulite as a result. This article will cover everything that you need to know about sugar and cellulite, from its connection to cell damage and how it affects your skin. Let's dig in!
Does Sugar Make Cellulite Worse?
We all know that one of the reasons why cellulite occurs is when there are extra fat deposits between the muscle fibers. Sugar is seen to cause inflammation in the body, which can increase the amount of fat storage. This can lead to increased fat accumulation in the connective tissue and show up on the skin in the form of dimples. it can cause insulin levels to rise in the body, which can also lead to more fat storage in the body and a higher risk of causing or worsening this condition.
It can also affect the hormone levels in the body. For example, it can affect estrogen levels. The higher the level of estrogen in the body, the more cellulite you are likely to develop. Furthermore, it can also lead to
water retention
, which can cause the skin to look inflamed and puffy, leading to an uneven and dimpled appearance. Not to mention, intake of high amounts of it can lead to a disorder called diabetes.
Sugar and the Process of Glycation
Glycation is the process in the body that takes place due to the consumption of excessive sugar. In glycation, surplus sugar in the bloodstream binds with the proteins in the body and creates new collagen-damaging molecules, called advanced glycation end products. These molecules trigger the breakdown of the structure of collagen fibers needed for firm and smooth skin. The process of glycation can increase the likelihood of developing cellulite because it leads to the loss of elasticity in connective tissue strands. Damaged tissue fibers allow underlying fat deposits to protrude deeply more easily.

Other than lipodystrophy, it can cause cellulite in other ways as well. It can lead to water retention, which causes the skin to look uneven. The extra water that is can make it appear puffy and bloated. It can also lead to a soaring number of fat cells, which can increase the probability of developing the condition.
Sugar and Its Effect on Cell Inflammation
Inflammation is basically the body's natural response to an injury or infection that helps to speed up the recovery process. Inflammation causes redness, puffiness, and irritation in the skin. Other than the natural healing process, some foods can also trigger inflammation in the skin. Eating too much sweets can lead to low-grade inflammation in the body, paving the way to the appearance of bumps and lumps caused by the abnormal arrangement of subcutaneous fats and connective tissue bands. Inflammation can halt microcirculation to the skin, making cellulite even worse.
A research
study
published in Pubmed demonstrated that ingesting 40 grams of sugar from a 375 ml can of soda per day resulted in an increase in inflammatory markers in the body. The participants also showed a gain in body weight due to sweets consumption. Another study indicated that consuming one can of soda per day for six months triggered inflammation in the body.
Effect of Sugar on Insulin that Makes Cellulite Worse
Another way it can make your cellulite worse is by influencing the glucose-managing hormone in the body, known as insulin. The body releases insulin into the blood when we consume foods and beverages with high glycemic content and carbohydrates. This hormone assists in regulating glucose entering our bloodstream. Normally, the cells in the muscles identify this insulin released into the blood and utilize it to attract glucose molecules into the muscle cells, where they are burned to produce energy or stored for future use.

However, in some cases, insulin stimulates the transfer of carbs to fat cells to be stored as triglycerides or turned into fatty acids. This process increases the size of the fat cells, which means there will be bigger fat deposits bulging through the tissue into the outer layer of the skin. This can make your cellulite appear worse and more prominent. To avoid all these problems from occurring in the first place, it's recommended to make some changes to your diet and make exercise a regular part of your daily routine.
Will Eliminating Sugar Reduce Cellulite?
In an ideal world, we can eat whatever we like without worrying about its effects on our bodies. Nonetheless, in the real world, there are some limitations when it comes to what we eat. In order to have a healthier lifestyle, many people adopt health-conscious diets, such as cutting down on sugar or eliminating it from their meals altogether.

However, some people take it a step further by claiming that it is also responsible for cellulite, especially because there are many carbohydrates found in it that could potentially end up as fats in your skin and create dimples or pockets of fat under your skin.

If you are looking to reduce cellulite and tighten skin GUAM's professional-grade body wraps are designed to help to achieve the best results in the comfort of the home. Tone and tighten skin while reducing the appearance of cellulite with GUAM seaweed-based body wrapping treatment.
GUAM Seaweed Body Wraps
GUAM Seaweed Mud
Cold Anti-cellulite Formula
GUAM's Body Wraps are the perfect solution for your legs woes! They work to reduce swelling, relieve pain associated with cellulite onset or stagnation (especially in sensitive areas), detoxify and tighten skin while also providing a cooling feeling that can't be matched by other products on today's market.
Proven to reduce cellulite on legs
The cooling effect relieves heaviness, swelling, and inflammation
Fights puffiness from liquid retention
Visibly slims and contours lower body
Detoxifies and tightens skin
SHOP NOW
GUAM Anti-Cellulite Mud
with Infrared Heat
Original Guam Seaweed Body Wrap is an iconic treatment that uses the power of infrared heat to tighten, tone and firm your body. This unique treatment targets cellulite, fat and loose skin on the legs, buttocks and thighs. The soothing seaweed wrap helps reduce water retention in the tissue, while infra-red heat penetrates deep into the subcutaneous layers of your skin to help break down fatty deposits.
SHOP NOW
How Much Sugar is Too Much?
Most of us are consuming high amounts of sweets in our daily diets, which makes a lot more than the recommended amount. According to the World Health Organization, the advised amount of free sugar for daily intake is 50 grams, making up to 50 percent of daily energy intake. To reduce the adverse effects in the body, WHO further recommends bringing down the use to 25 grams or 6 teaspoons. This makes up around 5% of the daily energy intake of most adults.

In reality, sugar makes a huge part of our daily diet, and the average intake among most of us is around 60 grams or 14 teaspoons, which is more than twice the recommended amount. Our main source of free sugar is added ones (52 grams or 12 teaspoons), while the remaining comes from fruit juices and honey. Most of it that we ingest is in the form of soft drinks, fruit drinks, sweets, energy drinks, baked goods, etc. If you're someone who enjoys treats too much, you should consider cutting back on your favorite sweets and beverages to inhibit the negative effect of sugar on cellulite.
How to Reduce Intake in Our Daily Diet?
In addition to embracing an active lifestyle and choosing an appropriate cellulite treatment or anti-cellulite skincare products, a diet makeover can also help to keep the problem at bay. The right kind of foods can act as your defense against the formation and worsening of cellulite. The first step toward cutting down your intake is to scan through the list of ingredients printed at the back of your food items.

Pay attention to the serving sizes and total sugars, and read the ingredient list. Different forms of them are grouped together on the nutrition facts table to give you an idea of how much that particular food contains, while the ingredient list will show you where it is derived from. Always remember that if you see it listed at the beginning of the ingredient list, it indicates that the food contains a high amount.

Natural sugars are present in plenty of fruits, vegetables, and milk, which make an essential part of our nutritional demands. Hence, consuming foods is important because of their nutritional value. Other kinds of sugars, should be avoided as they don't offer any nourishment to the body other than providing you with a calorie-filled diet. Even your cooking oil can cause glycation in the cells.
What are Healthier Alternatives to Sugary Foods?
The most effective way of staying clear of unhealthy foods is to substitute them with healthier options. For starters, start making changes to your daily diet to reduce your intake by ditching soda drinks. Quench your thirst with water instead. Low-fat unsweetened milk is also a healthier drink to swap your regular fizzy drinks with.

Also, add more whole foods to your diet, such as brown rice, whole wheat, barley, beans, vegetables, white meat, and yogurt. If you have a habit of having snacks during the day, snack sensibly. Swap your candies, chocolates, and colas with fresh fruits, nuts, low-fat cheese, vegetables, low-sodium cheese and crackers. For breakfast, choose cereals with low sugar content. Choose cereals with more fiber content, for example.


The best method of avoiding hidden sugars in packaged and processed foods is to prepare your meals from scratch at home. You can devour a variety of new dishes while not worrying about eating high amounts of added sugars. Stock up your refrigerator with fresh vegetables, poultry, fish, and fruits.
Final Word
Despite being considered common,
cellulite
is one of the most unwanted and dreaded skin concerns for most women. After all, who wants the skin on their thighs, buttocks, hips, abdomen, and arms to look rumpled and dimples? It's quintessential to know what causes it and how to control those factors.
Sorry to all of you with a sweet tooth, but you might need to say goodbye to all those sweets and drinks you are gobbling down because they might lead to cellulite or worsen your condition. The struggle can be hard, but it's worth it. Sugar is one of the agents included in our diet that can cause and worsen the condition. You can avoid cell damage and alteration that leads to the formation of it by cutting down our consumption and substituting it with healthier alternatives to get rid of dimpled skin.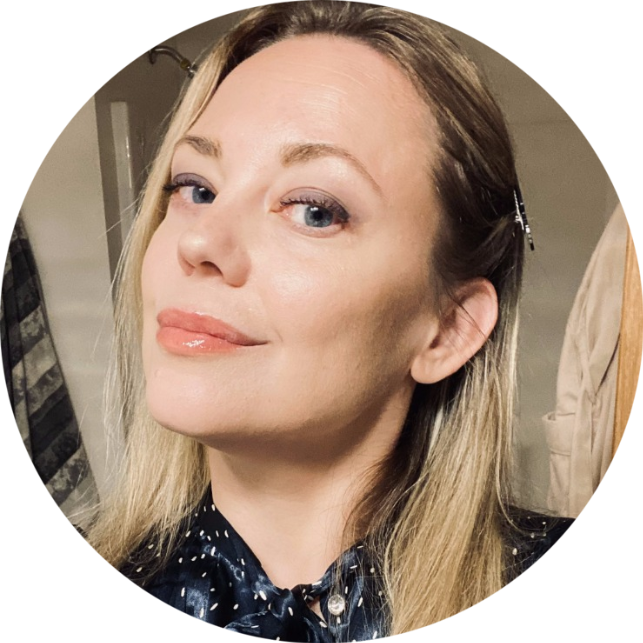 Author of the blog Yana Nesterova
Yana is the writer behind the Guam Beauty blog who firmly believes in the concept that beauty begins in a person's head, not in the mirror. Therefore, she strives to encourage her readers, who are beauty and skincare enthusiasts, to bring mindfulness into their skincare rituals by making more conscious choices. Her philosophy is to enable her readers to salvage mental peace and optimal health by living more mindfully and achieving their skin and body goals through
healthier choices.
Does Sugar Cause Cellulite? Sale 70% Off