Cellulite is an annoying but harmless skin condition that's quite common among women. Some of you might confuse it with cellulose, which is basically a structural protein that's commonly found in leaves and stalks of plants and helps to maintain their structure.
Cellulite treatment and its outcomes may vary from person to person and the commonly used methods include
body wraps
, exercise, creams, massage, and clinical procedures by a doctor. One of the common discussions is the pre-genetic disposition. In this article, we'll explore cellulite based on genetics.
Cellulite Explained
This skin problem is the result of subcutaneous fat in the body that bulges through the connective tissue, giving uneven appearance to the skin. Hence, the orange peel, hail damage, the mattress, or cottage cheese skin phenomenon. Cellulite give rise to an abnormal or uneven distribution of fat in the body called lipodystrophy.


Other factors include reduce microcirculation and improper lymphatic drainage of body liquid in the hips, thighs, buttocks, and belly. Luckily, genital area is commonly safe from cellulite. Your body type is also a significant factor that determines where you have it and how susceptible you're. An organism with a gynoid or pear-shaped body type is at a higher risk of this condition and usually gets them on lower body (hip, thigh, and buttock).
Cellulite Genetic Disposition
Some of the common questions many struggling with this skin disorder have are "is cellulite a genetic thing" and "how do you know if your cellulite is genetic"? According to experts and various studies support the role of genetics in the development of this problem. Your genes can affect and cause the factors behind the appearance of it.


Different factors, including fat cell metabolism, lymphatic drainage, microcirculation,
fat cell
distribution under connective tissue, etc., are sometimes regulated and influenced by your genetic predisposition. You genetics can protect your from this condition or make your body more prone to it.
You might have seen curvy women with even skin and slim women with
cellulite
. Similarly those with appropriate
diet
and active lifestyle can have cellulite while the ones with an inadequate diet and sedentary lifestyle may not have it at all. Some of us can notice uneven skin as soon as we enter our teen years while others may not have any even at the age of 40 or 50. This could all be an effect of a person's genetic predisposition.
Genetics and Risk of Cellulite Development
Genetics can play an important role in increasing the likelihood of its formation because it can elevate your chances of putting on weight, losing the skin's elasticity, increasing tendency for fibrosis development, having poor microcirculation, having lower antioxidant capability, and higher risk of inflammation in the cells. As mentioned earlier, it's crucial to know that no matter how good your genes are, bad lifestyle choices can eventually cause it on your body. Likewise, with healthier lifestyle decisions, you can be cellulite-free and enjoy a smooth and even-textured body for decades.


Therefore, the formation of dimples is not merely decided by your genetic predisposition but you can also switch your genes on or off through a healthy lifestyle. Genetics only makes you more inclined to it and vice versa.
Final Word
While you can't change your genetics or genetic predisposition, there are various preemptive approaches to healthy and appropriate lifestyle that can lower your probability of having cellulite. Furthermore, plenty of treatments are available in the market to help you achieve even skin, such as wraps and cream used as skin tightener for
stomach
. From skin tightening stomach cream to medicine and in-clinic procedures, you can choose from arrange of treatments.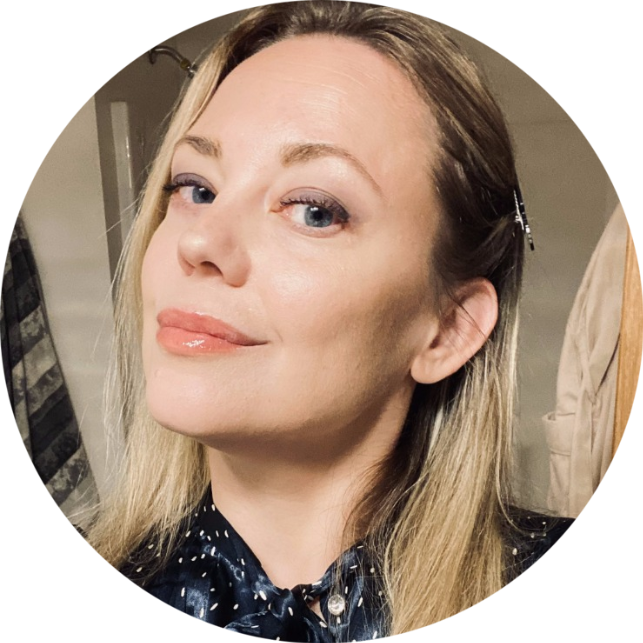 Author of the blog Yana Nesterova
Yana is the writer behind the Guam Beauty blog who firmly believes in the concept that beauty begins in a person's head, not in the mirror. Therefore, she strives to encourage her readers, who are beauty and skincare enthusiasts, to bring mindfulness into their skincare rituals by making more conscious choices. Her philosophy is to enable her readers to salvage mental peace and optimal health by living more mindfully and achieving their skin and body goals through
healthier choices.
How Do You Know if Your Cellulite is Genetic Sale 70% Off