Myths and Facts about Cellulite, Effective Ways to Get Rid of It
Cellulite is one of the most common skin banes of people, women in particular, around the globe. The exact cause behind the appearance of those annoying dimples and ripples isn't really known. It could be your genes, inappropriate diet, inactive lifestyle, hormonal fluctuations, the natural process of aging, or many other factors that can lead to cellulite. However, one thing is for certain that if you notice the skin on your body, especially your legs, thighs,
stomach
, buttocks, and upper arms, starting to look like cottage cheese or orange peel, it's an indication that you have cellulite on your skin.
If you're not familiar with what iy really is and are confused with all the myths and facts circulating around this skin condition, you're at the right place. Let's have a deeper look at this skin condition and debunk the misconceptions about it to help you treat and prevent it more effectively.
Can Cellulite Go Away With Weight Loss?
Many people turn to cosmetic procedures, dieting, physical activity, and other widely-touted treatments in an attempt to reduce orange-peel skin with weight loss. The fact is that most of them are
not sure if these remedies will actually work or not
.
The commonly asked questions are "will weight loss reduce cellulite?" and "
does cellulite go away when you lose weight
?".
This uncertainty can be another source of stress and anxiety for those dealing with this undesirable skin condition.
Let us help you dig deeper into the facts and debunk some of the prevalent myths about the relationship between weight loss and cellulite so you can take a better approach to get rid of dimpled skin before the swimsuit season approaches and see what can cause it before and after weight loss.
LEARN MORE
Why Do Women Get Cellulite?
If you're a woman, you're a lot more likely to already have it or will get it in the future. Various studies indicate that around 80 to 90 percent of women struggle with it in their lifetime. Although men are not immune to getting cellulite, women are at a higher risk of developing it. According to some estimates, only about 10 percent of men get it too.


Let's untangle the mystery behind women being more prone to cellulite. You might know that it's is basically your fat pushing through the connective tissue under your skin, which creates dimples on the outer surface of the skin. Since women have more fat in their legs, thighs, and buttock and lesser muscle and connective tissue that function to hold that fat in place, it makes them more vulnerable to the condition.

Also, subcutaneous fat cells and connective tissue are arranged in a vertical manner in women, which allows the lipids to protrude outward into the dermal layer of the skin. Men, on the other hand, have fat and connective tissue aligned in a criss-cross way, making it less common for fat to bulge outward to the outer layer of the skin.
Is cellulite Genetic?
There has always been a lot of discussion concerning the causes behind the appearance of uneven, bumpy skin. Its formation is thought to result from a number of internal and external factors. Unfortunately, genes are one of those factors. As we mentioned above, women are more commonly affected by
cellulite
. This is because their genetic makeup makes them more susceptible to skin imperfections that lead to lumpy skin.
Since fat distribution and muscle arrangement under the skin, as well as fat metabolism in the body, are all linked with genetic factors, they can contribute to the appearance of deposits in the body. Furthermore, if your mother, grandmother, or other female family members have a history of this condition, your chances of getting it are even higher.
LEARN MORE
What Food Causes Cellulite?
While there isn't a shortage of food that can keep it in check and ensure a healthy and smooth complexion, the right kind of foods high in fiber, fatty acids, vitamins, and minerals are particularly useful for those striving to reduce it. If you're not consuming the right type of foods or are feeding your body with processed, high-carb, and sugar and salt-rich foods, you might be putting yourself at a greater risk of developing cellulite or making your it even worse. So, say goodbye to your favorite sodas, cakes, snacks, and other processed foods if you want to achieve your skincare goals.
Does Sitting Causes Cellulite?
One of the causes known to trigger the formation of cellulite on lower areas of the body, i.e., legs, thighs, hips, and buttocks, is a compromised supply of blood. Sitting for extended span of time without any physical activity can reduce the delivery of oxygen and nutrient-filled blood to the skin and underlying tissue. A decreased dose of oxygen and nutrients lead to lower production of collagen and elastin in the skin.

Since these proteins are responsible for repairing damaged skin cells and maintaining the elasticity of connective tissue bands, a reduction in their levels leads to loose skin, which is a contributing factor to the bulging of fat into the skin. Moreover, adopting an active lifestyle that doesn't involve sitting for hours every day can help to maintain muscle tone and strength, keeping the fat in its place.
Do Fizzy drinks Cause Cellulite?
One of the common questions that pop into our heads is, "do fizzy drinks cause cellulite?" Well, fizzy drinks and other foods with poor nutritional value can contribute to increasing the buildup of fat in connective tissue, which can result in the appearance of it. Also, fizzy drinks contain high amounts of processed sugar, which can also cause the breakdown of collagen and elastin in the body, increasing your likelihood of getting orange peel-like skin.

Therefore, it's highly recommended to avoid consuming fizzy drinks. You can look for healthier alternatives to boost your body's hydration without causing any adverse effects. Water is the best option to keep yourself hydrated and healthy.
Does Sugar Give You cellulite?
Yes, sugar can give you cellulite. If you're a skincare enthusiast, you might be familiar with the process of glycation. It is the mechanism in which sugar you consume in your diet enters your bloodstream and binds to proteins, giving rise to damaging molecules in the skin. During the process of glycation, collagen is broken down and the natural production of collagen is reduced, which degrades the skin elasticity. When your muscle fibers are not firm and healthy, it adds to the formation.

Furthermore, ingesting too much sugar can expand your fat cells as it gets deposited in those cells. This results in bigger fat cells, which means more fat is available to protrude through the connective tissue. So, cut back on your consumption of sugary drinks, snacks, and other food items to rule out the collagen damage caused by sugar.
LEARN MORE
Does Chocolate Cause Cellulite?
It is often thought that dark chocolate is healthy for the skin and overall health due to the high amounts of antioxidants in it. But do you know that a dark chocolate bar generally contains 20 to 30 percent sugar, about 42 percent fat content, and around 580 calories? A high concentration of sugar in chocolate can lead to glycation, breaking down collagen and decreasing the synthesis of collagen in the skin.

It also causes insulin resistance and low-grade inflammation, which can also cause cell damage. High amounts of fats and calories can also increase connective tissue fat and add to the problem. Therefore, even if you're eating dark chocolate, make sure you consume it in moderation.
Fastest Way to Remove Cellulite
If you've fallen prey to this challenging skin condition, you might be in search of the fastest way to remove cellulite. The naked truth is that there is no single fastest way to do so. Any
skincare treatment
that targets and reaches fibrous bands underneath the skin can prove to be the fastest way to do the job. Skincare products formulated with active ingredients potent enough to penetrate the deeper layers of the skin and target connective tissue and subcutaneous fat deposits can yield the most effective outcomes.
In addition to applying topical
anti-cellulite products
, it's important to maintain a healthy and active lifestyle, which includes an appropriate diet, exercise, massage, detox baths, etc. You can also find
anti-cellulite leggings
to help enhance the effects of your workouts and creams. For in-clinic procedures, you can consult your skincare expert.
Seaweed Body Wraps

But let's focus on the product that is convenient enough to use at home and has a power of professional spa anti-cellulite treatments -
Seaweed Body Wraps
.
Guam Seaweed Body Wrap,
Anti-Cellulite Mud with Infrared Heat
Achieve the perfect beach body with Guam Seaweed Body Wrap. The body wrap is made from 100% natural ingredients and Seaweed harvested from pure ocean.
It uses Far Infrared Rays heat to stimulate circulation, reduce cellulite, tighten skin and smooth away imperfections for a tighter, firmer look.

*Small jar contains 5-6 body wrapping treatments.
Big jar - 10-12 treatments.
SHOP NOW
Do Anti-Cellulite Creams Get Absorbed?
The simple answer to the question "do anti-cellulite creams get absorbed?" is yes. The key is finding the right skincare formulas created to work on a deeper level under the skin. Many manufacturers produce topical skincare products, including body wraps, scrubs, creams, lotions, and gels, which encompass deep-absorbing powerful active components combined with the latest technological procedures to enhance their effectiveness. Most of these products start showing skin tightening results even after the first few applications.
It's important to note that all
anti-cellulite skincare
products are not created equally. You'll have to do some research on the most effective and safe ingredients to look for and find reliable brands to invest in. The formulas are intended to work on a cellular level to tighten loose tissue strands, break down fat deposits under the skin, boost the removal of toxins and excess water, accelerate microcirculation to the affected areas, and nourish the skin.
Check these fast-absorbing cellulite creams below:
This easy and effective at-home anti-cellulite treatment promotes the breakdown of adipose fat tissue, boosts lymphatic drainage, and improves microcirculation in the body. The potent mixture of Guam Red Seaweed, Noirmoutier spring water, and glycosaminoglycans provides a quick and noticeable tightening effect. The nourishing active ingredients make the cream an ideal firming and toning treatment that helps to achieve smooth, elastic, and even-toned skin.
SHOP NOW
GUAM Duo Anti-Cellulite
Cold Formula
This Cooling Guam Duo Cream actively works to reduce and prevent the appearance of cellulite on legs and buttocks.
The patented formula of Guam Algae in combination with cooling complex and trace minerals of Noirmoutier marine water accelerates the cellular metabolism, keeps the skin moisturized, firming the skin. The synergy of carefully selected natural active ingredients counteracts skin imperfections caused by fat deposits, poor blood circulation and swelling caused by
water retention
.
SHOP NOW
Does Liposuction Remove Cellulite?
We all know of liposuction as an effective in-clinic procedure to get rid of excess body fat. It's common to think that this fat-sucking treatment can help. However, the reality is opposite to what many of us may think. So, if you're wondering, "
does liposuction remove cellulite
" the answer is no. In fact, liposuction may make your it even worse. This procedure can cause the distribution of fat under the skin to be more uneven, leading to more lumps and bumps. Also, liposuction only reduces fats and doesn't tighten the skin, which can lead to looser connective tissue, making the ripples of fat pockets more prominent on the skin.
Does Avocado Help Cellulite?
It's believed that certain foods can help help with this condition. Well, it's a fact. Although your diet alone may not be as effective in minimizing the dimples on your skin, it can be more beneficial when combined with exercise and topical treatments.

A well-balanced and clean diet that can help to detoxify the skin by drawing out excess water and toxins, accelerate fat metabolism, and improve the skin's elasticity can be effective in achieving a smooth and even complexion. One of the foods that help to eliminate lymphatic wastes and maintain healthier glucose levels is avocados. They contain high amounts of fiber and fatty acids or good fats, which are known to restore and maintain healthy skin.
Coconut Oil for Cellulite: Does it Really Help?
Coconut oil is widely used in the skincare industry for its natural healing, moisturizing, rejuvenating, and nourishing properties. It is gaining popularity as an anti-cellulite remedy as well. Massaging the affected body parts with coconut oil can trigger cell repair and renewal process, improve the skin's elasticity, and moisturize the skin, leading to a visible reduction in the appearance of uneven skin on the treated areas.

You can slather coconut oil directly onto the problem areas and gently massage it until fully absorbed or buy skincare products, like creams, body butters, and scrubs containing coconut. Coconut oil also possesses natural anti-inflammatory and antioxidant compounds, which calm and protect the skin. Since coconut is safe and gentle, it is ideal for everyone, even those who have sensitive or inflamed skin.
Do Liposomal Caffeine Creams Work?
Caffeine is probably the most extensively used and marketed anti-cellulite ingredient. It's commonly found in body wraps, scrubs, and creams. Caffeine is a known vasodilator that promotes the delivery of nutrition-packed blood to the skin. It also offers detoxifying effect that reduces puffiness due to water and toxin retention. These actions of caffeine are useful in firming the skin and reducing bumps on the skin.
Some brands are manufacturing liposomal
caffeine creams
intended to work directly from within the fat cells to accelerate the metabolism of these cells. Liposomal caffeine creams can be effective in reducing the formation of cellulite.
The Bottom Line
Cellulite isn't something unusual, especially for women. The majority of women around the world are affected by this unwanted skin condition in their lifetime. Although it doesn't come with any adverse effects other than changing the appearance of the skin, most people look for ways to get rid of it. You can choose from a range of in-clinic and at-home treatments to get rid of it.

However, comprehensive treatment shouldn't just include topical products and invasive treatments but also some amendments to lifestyle. To reduce and prevent cellulite effectively, it's important to know the facts and myths related to it. We hope this article is going to be helpful in doing so!
SOURCES:

bergen-aesthetics.com/blog/8-common-myths-about-cellulite
ihmaesthetics.com/common-myths-and-facts-about-cellulite/
winniekingmd.com/blog/common-myths-and-facts-about-cellulite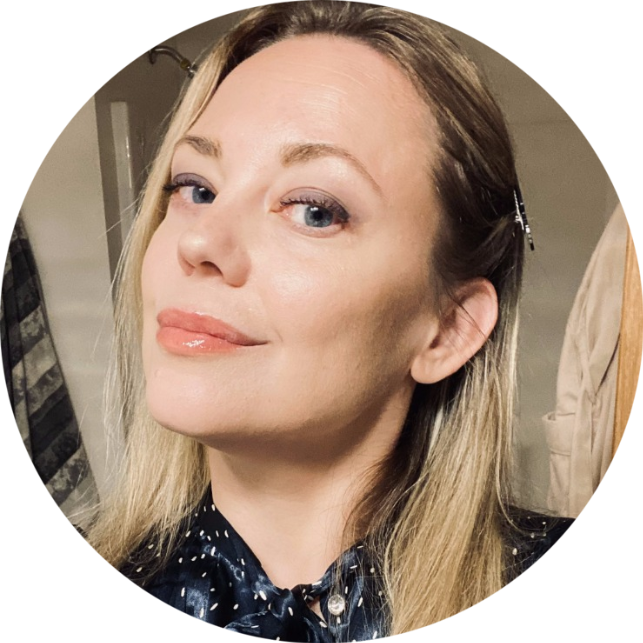 Author of the blog Yana Nesterova
Yana is the writer behind the Guam Beauty blog who firmly believes in the concept that beauty begins in a person's head, not in the mirror. Therefore, she strives to encourage her readers, who are beauty and skincare enthusiasts, to bring mindfulness into their skincare rituals by making more conscious choices. Her philosophy is to enable her readers to salvage mental peace and optimal health by living more mindfully and achieving their skin and body goals through
healthier choices.
Myths and Facts about Cellulite Sale 70% Off