How to Get Back in Shape Fast After the Lockdown
We are all aware that achieving and maintaining a slim and toned silhouette isn't an easy task. It requires a well-rounded approach that involves physical activity, proper diet, healthy lifestyle choices, and appropriate body care products to keep the body in perfect shape and health. Since many countries are under lockdown to prevent and slow down the spread of Covid-19, we are all required to make certain changes to our daily activities and lifestyle. While it's important to stay safe and follow proper precautions, there are many downsides to staying home for an extended period of time.



Many of us are forced to limit our movement, switch to less healthy diet options, and find alternatives to the gym for working out. All these transitions can have profound negative effects on our mental health as well as our physical appearance.


Therefore, if you're wondering how to get back in shape while staying home, here's what you can do to ensure optimal physical health and overall wellbeing:
Complete 10,000 Steps a Day
You might have realized by now that life isn't the same anymore after you are unable to carry on your fitness-related hobbies like walking, running, cycling, or going to the gym due to lockdown. It's not necessary to follow a workout routine or use any devices or equipment to stay active and fit.


You can adapt to other activities to fulfill your daily exercise quota. Walking briskly around the house, walking around when you're on a call, jumping through the stairs, and dancing to your favorite music for 10-15 minutes during the day can be quite beneficial in maintaining physical fitness. If you own a smart-watch, you can use it to count your steps and set your goal for at least 10,000 steps every day.


Here's a video that might help you:
Guam
anti-cellulite infrared sports leggings
can help to accelerate your efforts without putting in the extra effort. The leggings are specifically designed for use during sports activities. The microencapsulated technology, infrared rays, and breathable EMANA fabric give a massaging effect that helps to shape up your lower body.
Try Indoor Exercises for Body Toning
These bizarre times demand some unique changes to your everyday life. Even if you are stuck at home, you can still continue with your workout routine or adjust to the unique circumstances with very little to no fitness equipment at all. Any workout that raises your heart rate is good for maintaining your cardiovascular health.

Yoga, cardio exercises, and tai chi for at least 30 minutes on alternate days are some exercises to add to your list. Thanks to modern technology, there are now many apps available to guide you through your workout session. All you have to do is download an app, sign up, and join an instructor-led class.



However, if you are lucky enough to have a treadmill or exercise bike at home, you might be familiar with their use and won't find it difficult to stay in shape.
Additional Tip:
You can use social media to your advantage other than scrolling through your Facebook newsfeed.

You can find various online fitness programs on Facebook, with most of them offering
free 30-day trials
. All these programs are focused on helping you get in shape staying in the comfort of your home. So, you can even utilize the tiny space available in your bedroom or living room.
Unsubscribing the program is also quite easy, just click on the unsubscribe button and move on to the next one. Facebook auto-generates a similar program suggestion for you, making it easier to jump to another program. We also suggest pairing
anti-cellulite infrared leggings
with your indoor workouts to help you achieve your target faster
Buy Fitness Devices
There is a lot of technology that can help you keep track of your physical fitness and stay on your course. For starters, try investing in a fitness tracker to keep yourself motivated and avoid breaking the rules.

You can use it during a treadmill session or while walking around the house. You can even head out for running or jogging within a certain distance of your home. Your fitness tracker will help you build your step count and calculate your active minutes, helping you stick to your predetermined course and push you to achieve your target.



Resistance training and weight lifting exercises are ideal for strengthening your muscles, toning them, and enhancing their mobility. Get your hands on resistance bands, gliders, wrist weights, dumbbells, and other similar home workout devices to perform weight or resistance training exercises. With the right fitness devices, nothing can stop you from getting in shape.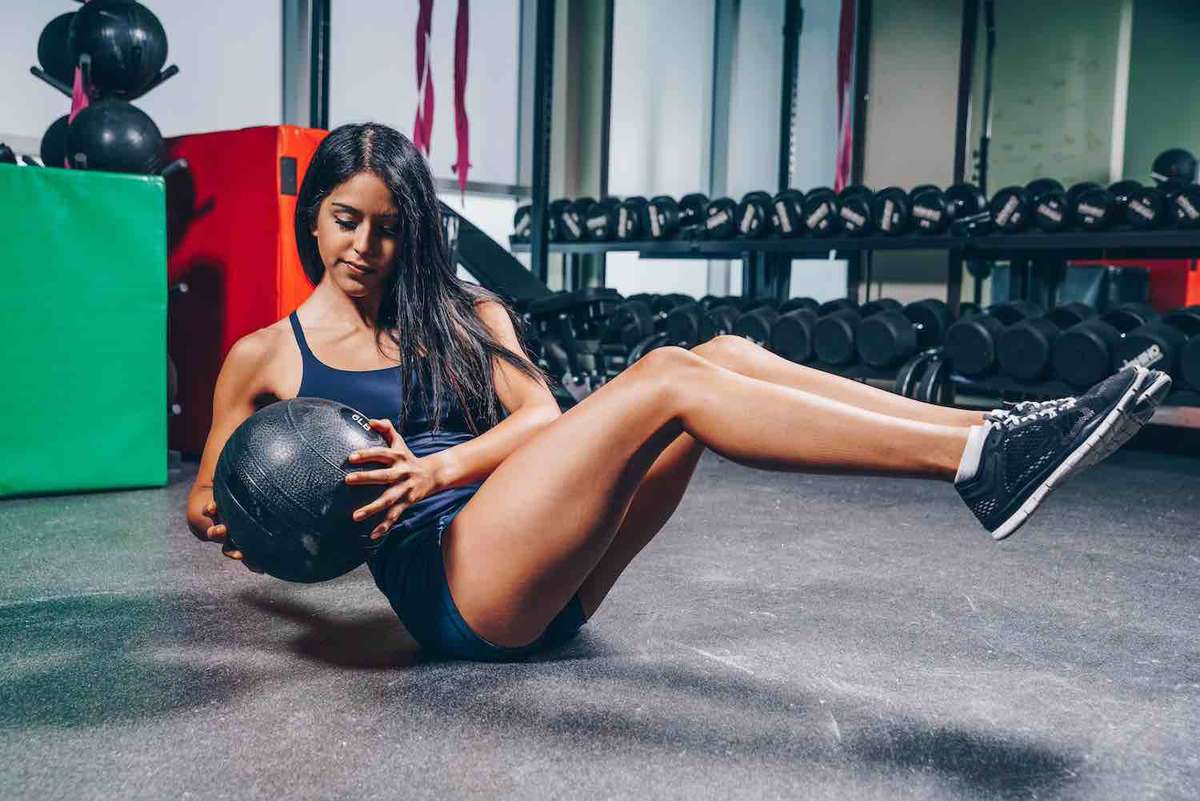 Eat Mindfully
The significance of an appropriate diet in helping to get in shape can't be denied. It's crucial to adjust your diet considering that you have to stay indoors and can't engage in heavy exercises or running like before. The body needs foods full of vitamins, fiber, proteins, and healthy fats.

Also, it's common to feel tempted to indulge in unhealthy snacking. You can swap them with healthier options, like nuts, seeds, and fruits. Consuming filling foods will also help you stave off your snack cravings. Moreover, eat your meal a few hours before sleep so your body gets enough time to digest it.



Besides following the traditional rules of eating healthy, now is the best time to try new approaches to dieting, such as calorie deficit, intermittent fasting, fats metabolism diets, macro diet, keto diet, and carb-cycling. You can use macro-tracking apps to assess and regulate your calorie intake.
These apps work by asking you a few basic questions and suggest calorie recommendations needed to reach your goals. Below are some useful Macro-Scouting apps for you:
1.
CarbManager
2.
MyFitnessPal
3.
MyMacros
Lockdown Weight Gaining and Cellulite
Unhealthy eating habits, lack of physical activity, and time off from the gym can contribute to weight gain during the lockdown. In some cases, it might even lead to the appearance of dimpled and uneven skin, known as cellulite. Luckily, Guam is here to take care of your growing skin and body care needs.


You don't need to visit a spa or skin clinic to get a body wrap or infrared treatment now. Guam at-home seaweed and infrared body wraps are the most effective and safe way of re-contouring and reshaping your body during lockdown without any hassle. You can choose from a variety of Guam
cellulite body wraps
according to your skin type and specific skin concerns.
These seaweed body wraps are formulated with potent and highly concentrated marine and botanical compounds to reduce cellulite and other skin imperfections. The unique synergy of patent Guam algae and other bioactive ingredients is aimed at meeting your body's firming and slimming needs.
The deep-acting infrared body wraps consist of the added benefits of
Black Tourmaline
mineral that works effectively to enhance microcirculation, detoxify the connective tissue, and dissolve the fat deposits under the skin. When applied to the affected areas, including legs, thighs, buttocks, and
stomach
, they leave the skin rejuvenated, firmer, and smoother.
Guam Anti-cellulite Creams with Slimming Effect
Our slimming and tightening creams are produced keeping in mind the stubborn fat buildup in the connective tissue that's hard to get rid of. The creams are suitable for use stomach and other body parts ridden with fat deposits and skin imperfections. The formula works by breaking down the fat cells, boosting microcirculation, and removing excess water and toxins.

Regular use of Guam slimming creams help to remodel the shape and contour of the stomach, giving it a smoother and tighter look. Black tourmaline, caffeine, essential oils, marine clay, plant-based extracts, and seaweed are some of the notable ingredients of the slimming creams.

There are different creams for use during the day and night time to ensure the effectiveness of the formula.
You choose from the following creams, depending on your individual concerns and needs:
Sagging Skin after Rapid Weight Loss
If you've been following a strict diet plan to shed some pounds but didn't pay much attention to workout, chances are you'll end up with a lot of loose and unsightly skin on the areas with massive fat deposits. Here's how Guam can help you fix this problem without having to worry about undergoing cosmetic procedures or extensive workouts at the gym.


Guam Draining, Lifting, and Firming Creams
The constituents of these creams help to get rid of deep-rooted fat deposits through the lipolytic mechanism. Besides, its plentiful nutrient composition involves skin-hydrating, nourishing, and revitalizing agents that tone the connective tissue, giving you a supplier, firmer, and well-sculpted appearance. Earth marine water in addition to seaweed, plant extracts, marine clays, and essential oils in the formulation provides a rich supply of trace minerals that facilitate the draining and slimming effect.
A huge variety of Guam draining, firming, and
lifting creams
include formulas particularly designed for use on legs, breasts, stomach, thighs, buttocks, inner thighs, and upper arms. Below is the list of our firming creams you can opt from: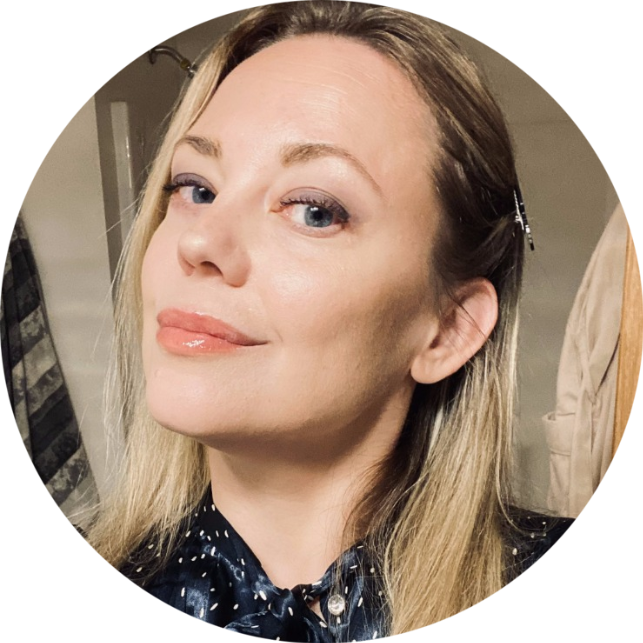 Author of the blog Yana Nesterova
Yana is the writer behind the Guam Beauty blog who firmly believes in the concept that beauty begins in a person's head, not in the mirror. Therefore, she strives to encourage her readers, who are beauty and skincare enthusiasts, to bring mindfulness into their skincare rituals by making more conscious choices. Her philosophy is to enable her readers to salvage mental peace and optimal health by living more mindfully and achieving their skin and body goals through
healthier choices.
How to Get Back in Shape Fast After the Lockdown
Sale 70% Off