Why Do Women Get Cellulite?
Orange peel, dimples, jelly skin, the mattress, or cottage cheese, no matter what you name these annoying lumps and bumps on your body, cellulite remains one of the most terrifying concerns for most women out there. The appearance of uneven and dimpled flesh on the body can push anyone into bewilderment, especially when it's that time of the year when you have to wear revealing crop tops, beach dresses, bikinis, and swimsuits. The anxiety and frustration that comes with having to hide the wobbly skin on your thighs, hips, belly,
buttocks
, and arms are explicable. After all, we all desire to look our best in summer dresses while enjoying a fun time with friends and family.
While we are all aware that cellulite isn't easy to get, have you ever wondered why females are at a higher risk of having cellulite while men don't? Well, let's look deeper into it!
Why Do Women Get Cellulite?
Although men and women both can develop cellulite on their bodies, if you're a woman, we have bad news for you. You may already have uneven body parts or will probably get them in the future. Cellulite tends to affect women more than men due to differences in the way their muscles, fat, and connective tissue are arranged. As we know that lumps on your body are basically fat pushing through the connective tissue under the skin, which makes dimples on the exterior surface of the skin. Since women have more fat in their bodies and lesser muscle and connective tissue to hold fat in place, it makes them more vulnerable to dimples. Also, deep-layer fat cells and connective tissue are organized in a vertical manner in women, encouraging the fat to bulge into the dermal layer of the skin. These connective tissue and fats are arranged in a criss-cross way in men, which makes the fat less likely to protrude through the dermis.


Moreover, as women age and start experiencing menopause, their estrogen levels deplete, causing the formation of bumps on the different areas of the body. Lower estrogen level also influences the blood vessels by reducing receptors in them, decreasing blood supply to the tissue. A lower supply of blood means lesser nutrients and oxygen and, ultimately, low production of collagen. Reduced collagen production leads to fat cells becoming larger, which then push toward the skin. The areas of the body that are commonly affected by cellulite include the
buttocks, thighs
, knees, tummy, upper arms, and saddlebags, as they have higher fat content.
Why Do Women Get Cellulite and Men Don't?
According to research, a high proportion of the female population, around 80 to 90 percent, get cellulite during their lifetime, which suggests that men are not immune to it. However, only 10 to 20 percent of men get this cosmetic problem. Unfortunately, the combination of different elements that pave the way for the emergence of cellulite puts women's bodies at a much higher risk of developing cellulite. Here are three major reasons that contribute to women's susceptibility to getting more cellulite:


One of the most notable factors that make women more susceptible to lumpy skin is the structure of collagen on the body. Women have different collagen structure as compared to men. The structure of collagen molecules in men is more closely-knitted and tends to be thicker, while in women, it resembles a picket fence that has wider gaps or openings. This variance is due to different hormonal levels in men and women. The level of testosterone hormone is significantly higher in men than women, which changes the way collagen molecules are put together. The tightly structured collagen molecules in men are responsible for keeping their complexion suppler and smoother. Women, on the other hand, are more probable to have saggy and uneven skin due to the widely spaced collagen structure that doesn't support the skin's surface as effectively as in men.


Another reason why women have an elevated risk of getting dimpled skin is because of the fact that a woman's body is predisposed to store larger amounts of fat than men's. Why? Again, because of the varying hormonal levels in both sexes. Women have higher levels of estrogen hormone, that's behind more fat storage in the female body.


Last but not least, the number of alpha receptors in women is higher as compared to men. These receptors utilize fat cells in the body to produce more fat. Together all these factors make the perfect recipe for the making of cottage cheese-like skin because naturally, women have more fat cells pushing against weak collagen molecules, leading to the formation of dimples on the outer surface of the skin.
Why Some Women Get Cellulite Others Don't?
You might have come across thin and smart-looking women with lumps on various parts of their bodies, while many thick and chubby-looking women with no bumps on their bodies. It may have left you wondering why some of them get cellulite while others don't or why thin women get cellulite on their bellies. Here are some of the possible reasons behind this mystery:


Well, for starters, every woman has a unique body. These individual differences may make some of them more likely to be affected by problems that lead to bumps, while others may not experience any changes in the way their bodies appear. All women may not have the same hormonal levels, which means that they may also have different collagen structures and variable proneness to getting orange peel skin.


Similarly, women who consume packaged and processed food with the ability to alter hormonal levels may have changes to fat storage in their bodies and may be more inclined to show bumps on their skin.


An inactive lifestyle is also one of the major factors that can contribute to the formation of fat and connective tissue compartments under the skin, giving an uneven look to the external surface of the skin. So, if you spend hours watching TV while sitting on your couch or have a desk job, you should consider doing regular exercise and adopting a healthy lifestyle. A sedentary lifestyle can cut down the flow of blood to certain parts of the body and reduce the level of collagen. These effects can weaken the collagen bands and make way for fat to protrude.


Furthermore, the type of clothes you wear can also cause or worsen the dimples on your
thighs, buttocks, stomach
, etc. Tight clothing can restrict microcirculation and lower collagen synthesis, increasing the risk of mattress-like skin.
Another reason why you may believe that some women have dimpled skin while some don't may be because of the varying grades of cellulite. The grades of bumps range from zero to three. Those with zero-grade bumps may appear to not have uneven skin. It suggests that just because their dimples are not prominent doesn't mean they are not there.
Can Women Get Rid of Cellulite?
It's common and normal to seek treatment for getting rid of lumpy and bumpy skin because we all strive to achieve smooth and firm skin. So if you're wondering can a woman ever get rid of
cellulite on stomach
or any other part of the body, there are various treatment options available for you. The key is to find an approach that works to stimulate better blood circulation, boost collagen synthesis, reduce inflammation, and break down fat cells.
Devices and Procedures:
It's common and normal to seek treatment for getting rid of lumpy and bumpy skin because we all strive to achieve smooth and firm skin. So if you're wondering can a woman ever get rid of cellulite on the thighs or any other part of the body, there are various treatment options available for you. The key is to find an approach that works to stimulate better blood circulation, boost collagen synthesis, reduce inflammation, and break down fat cells.


You can invest in professional devices designed to treat these dents at home or consult your skincare specialist to choose the right procedure for you. When talking about in-clinic procedures, some of the most widely touted options for treating dimpled skin are:


Liposuction
Radiofrequency
Subcision
Laser treatment
Acoustic wave therapy
Vacuum
Laser-assisted liposuction
Carboxytherapy
Your dermatologist will guide you about the ideal procedure or combination of procedures that will yield optimal benefits for your skin.
Anti-Cellulite Products, At-Home Treatment
If you don't want to go for a clinical procedure due to associated downtime, cost, and discomfort, there are various skincare products specifically formulated to target and reduce bumps on different parts of the body, such as
buttocks, belly
, calves, thighs, and arms.
You can pick from an unlimited range of products formulated with natural active ingredients that help to reduce and prevent bumps and use them at home. These products are gentle and safe for use at home, so you don't have to visit a spa or clinic to get the treatment done.
Some of the common products used for this purpose include:
These products are aimed at fighting skin problems that clear the way for the development of lumps and bumps. These products are sought-after due to their ease of use, no discomfort, low cost, and no downtime.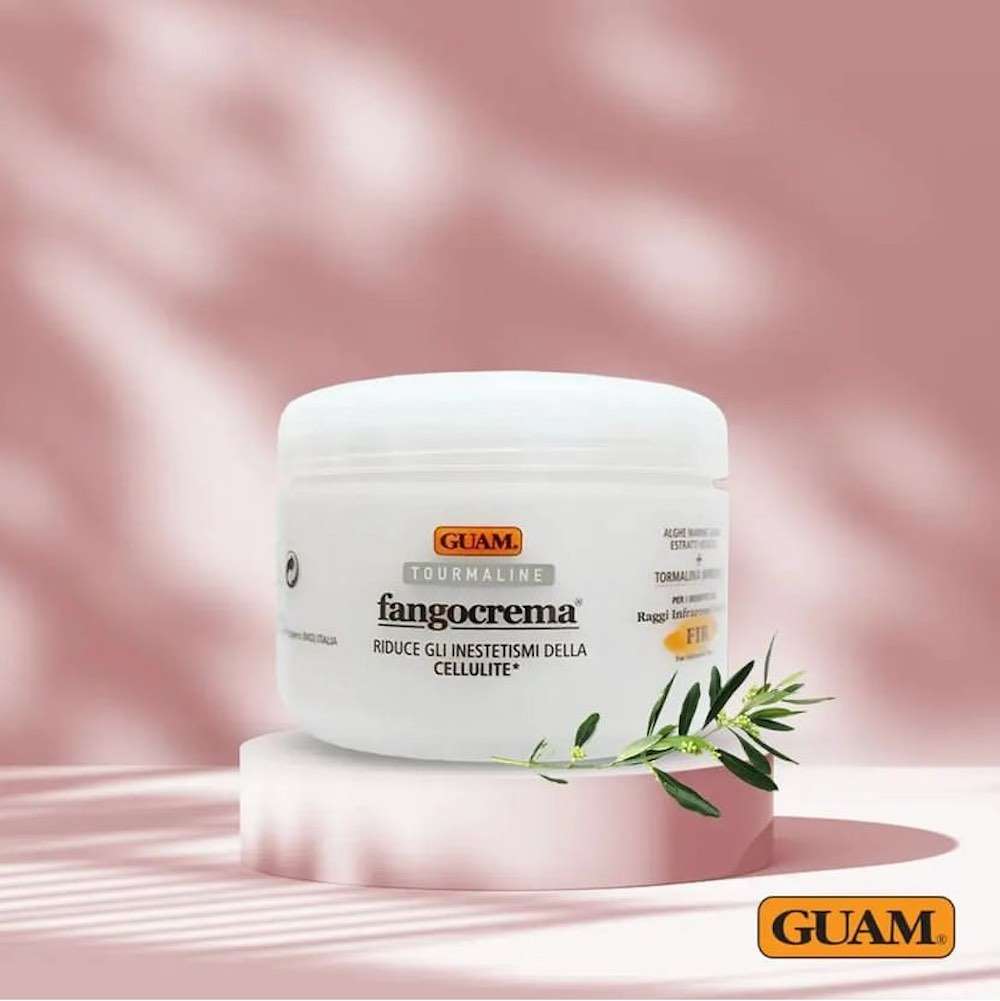 GUAM Fangocreama Tourmaline
Wave goodbye to lumps and bumps with Guam Fangocrema Tourmaline Anti-Cellulite Cream.

Combining the revitalizing power of Far Infrared Rays, rich in algae extracts, marine elements and essential oils — this easy-to-use cream harnesses your natural body temperature for invigorating results!

In clinical studies over a 2 week period, measurable reductions were seen in thigh circumference while fatty tissue deposits faded away leaving skin visibly tighter & smoother.
Shop Now
Who Can Benefit From Cellulite Creams?
Are you wondering if you need to invest in a cellulite cream or not and whether it will work for your issue or not? Well, basically anyone who has dimpled skin on any area of their body, especially thighs, belly, buttocks, and hips, can improve his skin problem by using these creams. If you're not sure whether you really have dimples or not, try this quick and easy method of making sure. Use your pointer finger and thumb to pinch or squeeze a large part of the affected area of your body.

Do you notice uneven skin that resembles an orange peel? If yes, you're an ideal candidate for using a cellulite cream because these dents are a sign of cellulite. It's recommended to consider starting your cellulite treatment as soon as possible to repair skin damage and prevent further damage that can pave the way for more cellulite or cause the existing lumps to be deeper. If you can't come up with an answer, dermatologists are there to help you on your voyage to finding the right cream.
Can Weight Loss Help Women Get Rid of Cellulite?
It is often believed that dimpled skin is caused by obesity and heavy women are more inclined to get this skin issue. This is the misconception that has led to a common myth about orange peel-like complexion that you can get rid of it by losing some pounds. There is no doubt that the parts of your body with higher fat content, such as the abdomen, buttocks, thighs, and hips, are more likely to get affected by these lumps. But it doesn't imply that
losing weight
will help you get rid of dimples in these areas. Nevertheless, shedding some extra pounds may make them appear less visible, but there is no guarantee that weight loss can work as a bump-reducing treatment.
Although maintaining a healthy body weight comes with a myriad of health benefits and can reduce connective tissue fat to some extent, leaving lesser fat to form fat and connective tissue pockets under the skin. This is the reason you may see some difference in your skin texture after losing weight. However, not everyone has the same body type or skin issues, so the outcome can vary from woman to woman.
How Early Do Women Start Getting Cellulite?
As we mentioned earlier that we all have different bodies; therefore the time of onset of bumps may vary across women of different ages. Some women may see their first bumps appearing when they are in their early 20s, while others may not see them until their late 40s. The emergence of bumps and lumps on your body results from plenty of different elements that alter the structure of collagen and connective tissue, as well as the dispersion of
fat in the tissue
.
Some of you might go through these changes earlier in life due to some health issues or internal and external factors. While it's not possible to decide when exactly you will notice the first signs of the formation of dents, the age range between 25 and 35 years is commonly associated with the changes that bring about the initiation of indentations on the body. This is because, at this age, the level of estrogen begins to drop in the body.
Join Guam Beauty Newsletter
for more articles like this and special in-email only exclusive promotions!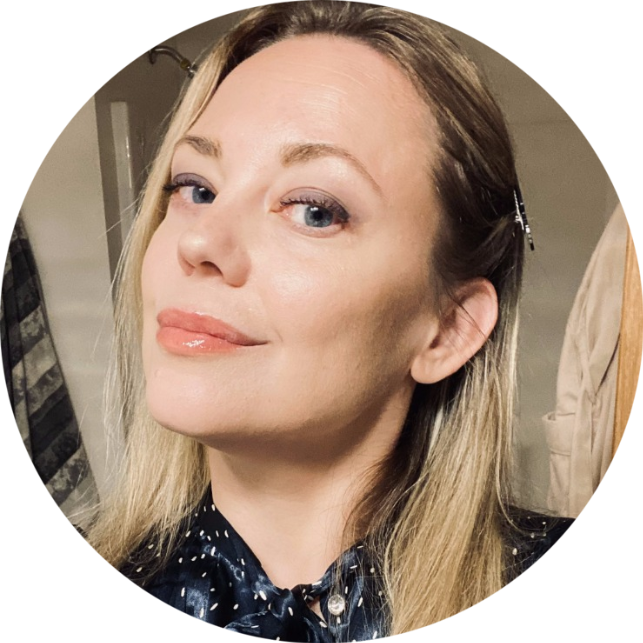 Author of the blog Yana Nesterova
Yana is the writer behind the Guam Beauty blog who firmly believes in the concept that beauty begins in a person's head, not in the mirror. Therefore, she strives to encourage her readers, who are beauty and skincare enthusiasts, to bring mindfulness into their skincare rituals by making more conscious choices. Her philosophy is to enable her readers to salvage mental peace and optimal health by living more mindfully and achieving their skin and body goals through
healthier choices.
Why Do Women Get Cellulite? Sale 70% Off