Best Cellulite Creams for Lower Body
Cellulite is a common woe for many people, especially women. It's a condition where the skin appears dimpled and lumpy, usually on the thighs, buttocks, and hips. While there is no cure for cellulite, there are products available, such as anti-cellulite cream, that can help reduce its appearance. With so many creams on the market, it can be difficult to know which ones are the most effective. In this article, we will have an in-depth look at some of the best cellulite creams available and the ingredients that make them effective. Whether you're looking for an affordable option or a high-end luxury product, we've got you covered.
What is Cellulite, and what causes it?
Cellulite is a condition that affects the skin's appearance, causing it to look dimpled, lumpy, or "cottage cheese-like." It takes place when fat deposits push through the connective tissue beneath the skin, causing it to bulge and create a dimpled appearance.


While the exact causes of cellulite are not fully understood, it is believed to be related to several factors, including genetics, hormonal changes, lifestyle factors, and aging. Some of the most common factors that can contribute to cellulite development include:
Genetics: Some people may be more genetically predisposed to developing cellulite than others.
Hormonal changes: Hormonal fluctuations, such as the ones that occur during puberty, pregnancy, or menopause, can lead to the development of cellulite.
Lifestyle factors: Certain lifestyle factors, such as poor diet, lack of exercise, smoking, and excessive alcohol consumption, can contribute to cellulite development.
Aging: As we age, our skin's elasticity starts to reduce, making it more susceptible to the development of cellulite.
Gender: Women are more likely to develop cellulite than men due to differences in the way that fat are distributed in the body.
What to Look for in Best Cellulite Treatment?
When looking for the best cellulite treatment, there are several factors to consider. Some of these factors to consider:
Effectiveness: Look for a treatment that has been clinically proven to be effective in reducing the appearance of cellulite.
Safety: Choose a treatment that is safe and has been tested for adverse effects.
Convenience: Consider a treatment that is easy to use or administer and fits into your lifestyle.
Long-term results: Look for a treatment that provides long-term results and helps to prevent the cellulite dimples.
Ingredients: Check the ingredients of the treatment to ensure that they are safe and effective.
Cost: Consider the cost of the treatment and ensure that it is within your budget.
Reviews: Check customer reviews and feedback to get an idea of the effectiveness of the treatment. Also, before and after pictures.
Individual Factors: It's also important to remember that there is no one-size-fits-all solution to cellulite. Different treatments may work better for different people, so it's important to find what works best for you.
Do Anti Cellulite Creams Work?
Cellulite cream is topical products that you apply directly to cellulite-ridden areas of your body. Many anti-cellulite creams contain
caffeine
, retinol, plant extracts, plant oils, etc., which can help to improve blood circulation, skin elasticity, boost collagen production, trigger fat metabolism, and decrease inflammation, all of which can contribute to the development of cellulite. Some creams also contain ingredients that help to hydrate, firm and tone the skin, improving its overall skin health.
These creams typically feature specific ingredients that help reduce the visibility of cellulite by improving skin texture, plumping the skin, breaking down fat cells, improving circulation, enhancing lymphatic drainage, increasing collagen levels, and improving the firmness and texture of the skin.
Best Cellulite Creams for Home Treatment
Here are our cruelty-free recommendations for cellulite treatments for firmer skin for all skin types:
Frangocreama Tourmaline: Original Cellulite Cream with FIR
The cellulite cream is a synergy of powerful natural active ingredients, including Guam Algae, Black Tourmaline, Marine Clay, Plant-based Extracts, and Natural Oils. The formula is great for use while doing anti-cellulite massage because it yields potent lipolytic, heating, firming, and microcirculation-boosting effects, which work on even deep-rooted cellulite.
The heating action of Black Tourmaline transforms the body's heat into far infrared energy, which delivers unique and powerful anti-cellulite properties. Natural oils and extracts provide additional skin benefits by deeply nourishing, moisturizing, and hydrating the skin. Suitable for
cellulite on stomach
, legs, thighs.
Shop Here
Extra Slimming Cellulite Reducing Lipo Cream with FIR
The innovative and potent formula of this cellulite cream is specially designed to work on stubborn fat deposits that may be immune to mainstream body creams and massage oils. Caffeine in the cream facilitates instant firming and anti-inflammatory effects.
The nanoparticles of Black Tourmaline absorb into the skin and help to utilize the body's natural heat by turning it into Far Infrared Rays heat, which stimulates better blood circulation, triggers the breakdown of fat deposits, encourages lymphatic removal, and tightens the loose skin on legs,
thighs
, buttocks, and belly, improving the overall shape. The formula is clinically proven and particularly effective for minimizing
cellulite on thighs
and buttocks.
Shop Here
Duo Anti-Cellulite Cream for Legs and Buttocks, Cold Formula
This unique scientifically contains a high concentration of natural active ingredients that firm and tighten the skin, while draining excess fluid and toxins. The combination of sea mud, caffeine, carnitine, ivy extract, escin, menthol and peppermint oil quickly penetrate deep into the subcutaneous layer for long-lasting effect.

The cold formula of this firming cream leaves your legs feeling refreshed after application with a pleasant cooling sensation. Plus, it's also fast absorbing so you don't need to worry about having sticky residue left behind on your skin!
Shop Here
What are the best ingredients to look for in an anti-cellulite cream?
Here are some key ingredients in cellulite cream to scan for that have been shown to be effective in reducing of an orange peel-like look of the skin:
Caffeine: Caffeine is probably the main ingredient in skin smoothing body treatment because it can help to improve blood circulation and reduce fluid buildup in the affected area. Although, can be not suitable for sensitive skin so always do the patch test!
Retinol: Retinol is a form of vitamin A that can help to boost collagen. Collagen is a protein that aids in keeping the skin firm and elastic, so increasing collagen production can help to improve cellulite and provide smoother skin.
Centella Asiatica: It is a plant extract that has been shown to help improve blood circulation and reduce inflammation in the skin treating cellulite.
Green tea extract: It is a powerful antioxidant that can help to reduce inflammation in the skin. Inflammation can contribute to the development of cellulite, so reducing it can help to improve the skin's look and health.
Shea butter: Shea butter is a natural moisturizer that can help to hydrate and firm the skin.
Hyaluronic acid: It is a natural agent or substance that helps to keep the skin hydrated and plump. This can help to improve the skin's texture and reduce the appearance of cellulite.
Essential oils. Have a lot of skin firming properties to improve the skin tone. Great example is a coconut oil full of vitamin E and amino acids and avocado oil.
Seaweed extract. Last but not the least seaweed is an and important component and usually included in professional treatments formulas that help to smooth dimpled skin, boost skin firming, and is clinically proven in treating cellulite and stretch marks.
Keep in mind that everyone's skin is different, so what works for one person may not work for another. It's always a great idea to do some digging and read beauty products reviews before choosing a body lotion.
Are Natural Ingredients the Secret to Effective Cellulite Reduction?
Natural ingredients have been widely acknowledged for their potential in reducing cellulite. Ingredients such as Coleus forskohlii, caffeine, Boswellia, and horse chestnut are often highlighted for their efficacy in combating cellulite (source:
Times of India
). Potassium-rich foods, apple cider vinegar, seaweed treatments, and juniper oil are also recommended for their cellulite-reducing properties (source:
Dr Axe
,
Lifestyle Asia
).
Moreover, many of the best-rated cellulite creams incorporate natural ingredients. For instance, coffee scrubs and retinol creams are known to improve skin's texture and potentially reduce the cellulite imperfections (source:
Wellness Mama
,
WebMD
). When seeking the best lotion for cellulite on legs or a cheap cellulite cream that works, it may be beneficial to look for products that include these natural ingredients. Thus, while no treatment can fully cure cellulite, natural ingredients have proven beneficial in managing this condition.
When to See a Dermatologist?
While cellulite creams may help reduce the appearance of cellulite, they may not work for everyone. If you have tried cellulite cream without seeing any improvement in your condition, it may be time to see a dermatologist. A dermatologist can assess your condition and recommend appropriate treatments that are tailored to your specific needs. Some of the treatments that a board certified dermatologist may suggest include:


Laser Treatments: Laser treatments can help stimulate collagen and elastin production, promoting skin firmness and texture improvement. The laser energy targets the underlying dermal layers, encouraging the growth of new collagen and elastin fibers, leading to a smoother and more toned skin.
Radiofrequency Treatments: Radiofrequency treatments utilize controlled heat to tighten the skin and reduce the appearance of cellulite. The heat energy penetrates deep into the skin, stimulating collagen production and enhancing skin elasticity, resulting in a firmer and more youthful look.
Subcision: This procedure involves using a needle to break up the fibrous bands that pull the skin down and create the dimpled appearance of cellulite. Subcision releases the tension and allows the skin to appear smoother and less dimpled.
Liposuction: In some cases, liposuction may be recommended to remove fat cells that contribute to the cellulite. Liposuction is a surgical procedure that suctions out excess fat deposits, and it can be particularly effective for certain cases of cellulite.
.
It is important to note that these treatments may not be suitable for everyone, and they may have risks and side effects. Your dermatologist can discuss these with you and help you make an informed decision about your treatment options. It's crucial to have a thorough consultation with a qualified dermatologist to determine the most appropriate treatment plan for your specific cellulite concerns and overall skin health.
Cellulite Creams Tips and Tricks for Firm, Supple, and Smooth Skin
In the pursuit of smoother, firmer skin, cellulite creams have become a popular go-to solution. As you embark on your cellulite reduction journey, it's essential to know how to make the most of these creams to achieve optimal results. In this chapter, we delve into expert tips and tricks, offering invaluable insights to help you harness the power of cellulite creams effectively. From firming mature skin to combating stretch marks, and everything in between, these tips will empower you to transform your skin and embrace a new level of confidence.


Hydration is Key: The key to any successful skincare routine is hydration, and the same applies to cellulite creams. Look for creams enriched with hydrating cupuaçu butter, coconut oil, and shea butter. These ingredients not only moisturize the skin immediately but also work to lock in moisture, leaving your skin supple and smooth. Embrace the power of a rich body cream that nourishes and hydrates your skin deeply, providing a perfect canvas for cellulite cream application.
The Detoxing Body Cream: Detox body creams can be a game-changer in your cellulite reduction journey. Infused with skin-loving ingredients like vitamin E and skin-smoothing body treatments, these creams work to dehydrate fat cells, giving your skin a toned and tightened appearance. Opt for a fast-absorbing gel texture, allowing the cream to penetrate the skin quickly, while leaving it feeling refreshed and revitalized.
Fragrance-Free Formulas: For those with sensitive skin, fragrance-free cellulite creams are a must-try. These creams offer the same skin-firming benefits without any potential irritants. Embrace a cellulite cream that caters to all skin types, ensuring that you experience the transformative power of the cream without any discomfort.
Targeted Skin Firming: While cellulite creams work to target cellulite, they also offer additional skin-firming benefits. Look for creams with toning body gel cream formulas that focus on firming and tightening the skin. These targeted formulations help improve the appearance of mature skin, leaving it feeling revitalized and youthful.
Combine Cellulite Creams with Massage: Enhance the efficacy of your cellulite cream by incorporating massage techniques during application. Gentle circular motions can help improve blood circulation, promoting better absorption of the cream's active ingredients. Massage also aids in breaking down stubborn fat deposits, contributing to a smoother and firmer skin appearance.
Consistency is Key: Achieving visible results with cellulite creams requires consistency and patience. Make it a part of your daily skincare routine and apply the cream as directed. Over time, your dedication will be rewarded with firmer, smoother skin.
Double Duty: Consider a multi-tasking cellulite cream that also targets stretch marks. Combining the power of cellulite reduction with skin-smoothing properties, these creams work to improve the appearance of stretch marks, contributing to an overall flawless skin texture.

Conclusion:



With these expert tips and tricks, you're now equipped with the knowledge to harness the full potential of cellulite creams. Embrace hydrating cupuaçu butter and nourishing shea butter to moisturize your skin while combating cellulite. Opt for fast-absorbing gel textures and detox body creams to dehydrate fat cells and tone your skin effectively.

Whether you choose a fragrance-free formula or a targeted skin-firming cream, make sure to apply it consistently, and consider incorporating massage techniques for enhanced results. Take charge of your skincare journey, and with the best cellulite cream and these invaluable tips, achieve the firm, smooth, and radiant skin you deserve.
What Does the Research Say?
A number of research studies propose that topical skincare products can enhance the appearance of cellulite. A small study carried out in 2018 on 44 women found that the subjects who used plant-based firming detox cellulite cream cream for 8 weeks (twice daily) showed that there was improvement in the skin's elasticity, hydration, and overall skincare routine for skin firming.

Another study analyzed the effect of applying topical retinol products on mild to moderate cellulite in 15 women aged ranging from 26 to 44. It was seen that after 6 months of treatment, participants noticed some improvement in the appearance of their cellulite, so it was concluded that the product might be helpful for this condition.

SOURCES:
Join Guam Beauty Newsletter
for more articles like this and special in-email only exclusive promotions!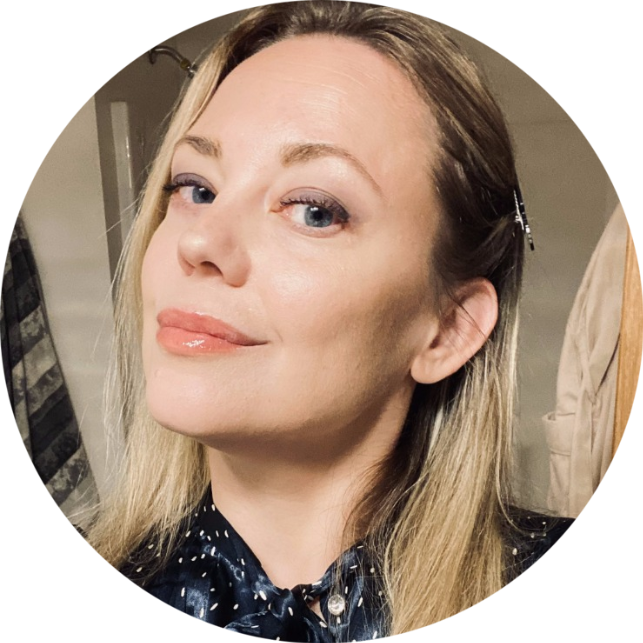 Author of the blog Yana Nesterova
Yana is the writer behind the Guam Beauty blog who firmly believes in the concept that beauty begins in a person's head, not in the mirror. Therefore, she strives to encourage her readers, who are beauty and skincare enthusiasts, to bring mindfulness into their skincare rituals by making more conscious choices. Her philosophy is to enable her readers to salvage mental peace and optimal health by living more mindfully and achieving their skin and body goals through
healthier choices.
Best Cellulite Creams for Thighs and Buttocks in 2023 Sale 70% Off