8 Incredible Benefits of Body Wraps for Cellulite at Home
When was the last time you had a full-body wrap? You take care of your face, hair, and nails, why aren't you taking care of your skin? It's the largest organ your body has, yet it receives the least amount of love. Body wraps for cellulite at home can give you a host of benefits. They can do everything, including cleaning, rehydrating, moisturizing, and anti-aging.


Keep reading to find out all of the benefits of a body wrap for cellulite at home if you having question like "body wraps at home do they work?"
1. Detoxify Your Body
As we live our lives, we pick up toxins and impurities. A body wrap can help your body release these toxins.
Use warmth when you apply your body wrap. This will encourage your body to sweat.

As you sweat, your body will release impurities and draw out toxins. Then they will get rinsed away as the wrap is washed off.
2. Exfoliate Your Skin
The natural process of your skin is to produce new layers of skin, and slough off the old layers. If you don't exfoliate, then the dead skin hangs around, and no one wants that.


The dead skin will make your skin look dull, clogs pores, and prevents your body from absorbing moisture. Doing a wrap can help remove the dull and dead skin.


A wrap will exfoliate and loosen dead skin. Then when you rinse afterward, the dead skin will be washed away.
3. Moisturize Your Skin
When you remove the toxins and dead skin, your skin is now ready to absorb moisture. When your skin is moisturized, it is soft and supple.


When your skin is dehydrated, it will look dull and feel itchy. You'll also notice fine lines and an uneven appearance.

The heat from your wrap will soften your skin and open your pores. This will help your skin absorb even more moisture.
4. Tighten Your Skin
Remember the sweating we mentioned earlier? Well, all that sweating is water weight that you were retaining. A wrap can help reduce the look of cellulite by reducing the amount of water weight you have.


When you reduce the amount of water you retain, your skin will tighten and become beautifully smooth.


The most effective type of wrap contains
iridaea seaweed
. It will tighten and firm your skin by reducing water content and increasing blood flood.
Even a few pounds of water weight can make a difference in the appearance of cellulite. For the most significant spa-like effects at home, try a body shaper or bandage wrap body wrap.


You can give your skin an extra boost in the removal of your cellulite by
massaging the area
. Doing this will increase blood flow and aid in getting rid of excess fluid.
5. Boost Elasticity and Regeneration
As we age, our skin loses the ability to stretch and then return to its original state. This is a normal part of growing older. This is what contributes to wrinkles and stretch marks.


A body wrap can help combat this by restoring essential vitamins and antioxidants into your skin. Seaweed wraps, for example, contain vitamin A and essential fatty acids.


The restoration of these nutrients helps restore the elasticity of your skin. With elasticity restored, your skin will look firmer, and wrinkles or fine lines will look less noticeable.
6. Increased Body Confidence
When you do a body wrap, you'll get a boost in confidence, and you feel great in your newly exfoliated and fully hydrated skin. Enjoy your new confidence by going out and showing off your glowing skin.


Many people do a body wrap in preparation for a few inches loss for an important event. Maybe there is a dress you've been working on fitting into, but you're an inch or so away.


A body wrap can help you
slim down
and lose that last inch. You'll look fabulous in your outfit and feel confident having lost that last stubborn inch.
7. Relaxation
It is important to set some time aside to give yourself some peace and relaxation. An at-home body wrap forces you to sit still and relax while the wrap works its magic. Use this time to focus and clear your mind.


You'll rinse off the wrap and feel refreshed and clear both in body and mind. This relaxation can actually slow down the aging of your skin.


For the ultimate in relaxation, light a lavender candle while you wrap. The lavender will work to relax your mind and muscles.
8. Make Thin Skin Thicker
As we age our skin begins to grow thin. The thinner it gets, the more prominent your cellulite will become. You can combat this and mask your cellulite by giving your skin the nutrients it needs to regain its thickness.


The natural botanical and marine ingredients in GUAM seaweed body wraps can provide your skin with these nutrients. As you use body wraps you'll notice your skin becoming tighter, stronger, and smoother.
Why The GUAM Body Wraps Work
Let's talk about seaweed body wrap benefits .GUAM Body Wraps are so effective because they use the powerful infrared heat properties from ingredients like the mineral Black Tourmaline to trap your body heat and melt layers of fat under the skin. That way, you see results quickly and naturally.

Both seaweed and clay are the most effective methods of getting the active ingredients to your skin. Then a special blend of anti-cellulite active ingredients like essential oils and marine minerals goes to work giving you the skin of your dreams. Your body wrap will improve microcirculation and reduce cellulite. You will have beautiful, tight, and incredibly firm skin after GUAM anti cellulite wraps at home.


Botanical extracts and essential oils on the surface of your skin work to reduce the look of cellulite. You'll see the dimpling and orange peel look start to fade all from the use of your at-home DIY cellulite wrap. These are the main benefits of seaweed wrap treatments by GUAM.
Body Wraps for Cellulite at Home
Isn't it about time you started taking care of your skin? Take some time out of your busy schedule to sit back and relax as your at-home body wrap goes to work, removing toxins, exfoliating, and rehydrating.


Body wraps for cellulite at home will remove excess water weight and tighten your skin. You'll be event-ready in no time.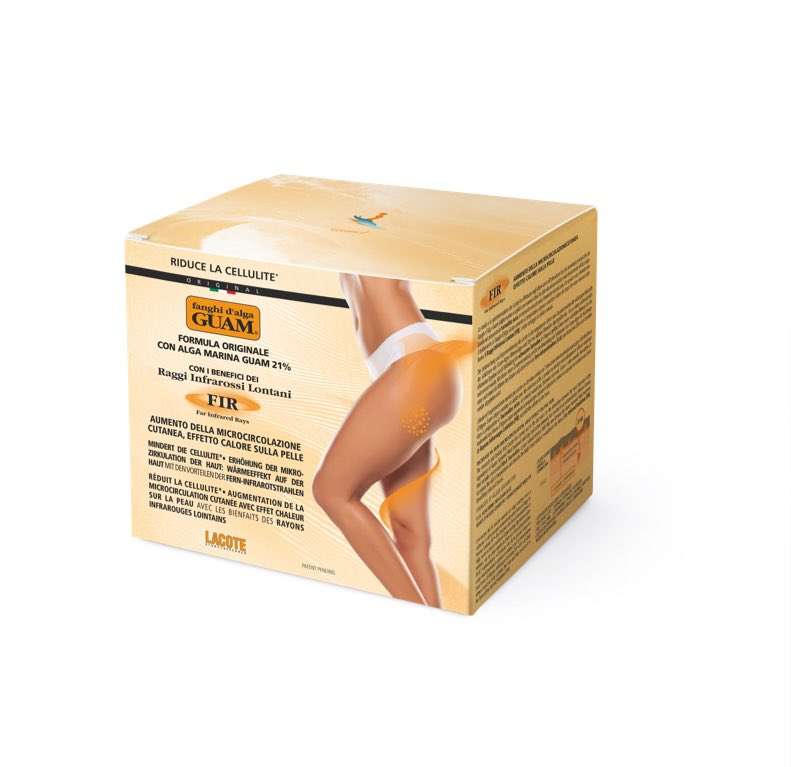 This Infrared Seaweed Body Wrap is a professional spa anti-cellulite treatment but also could be used at home with no extra help. Easy at home 45-minutes body wrapping process will require only regular kitchen saran wrap and running water.

Benefits:
Immediate cellulite reduction on legs and body
Smooths away dimpled "orange peel" imperfections
Minimizes stubborn fatty tissue
Instantly tones and tightens skin
Slims circumference of thighs, arms, and waist
Revitalizes skin's healthy glow
Visibly firmer, sleeker look in just one treatment
Easy to use at home.


Each box contains the instruction of how to do a body wrap at home.
SHOP NOW
SOURCES:

Plaster body wrap: effects on abdominal fat
https://pubmed.ncbi.nlm.nih.gov/28664067/

Sauna-Induced Body Mass Loss in Young Sedentary Women and Men
https://www.ncbi.nlm.nih.gov/pmc/articles/PMC4295591/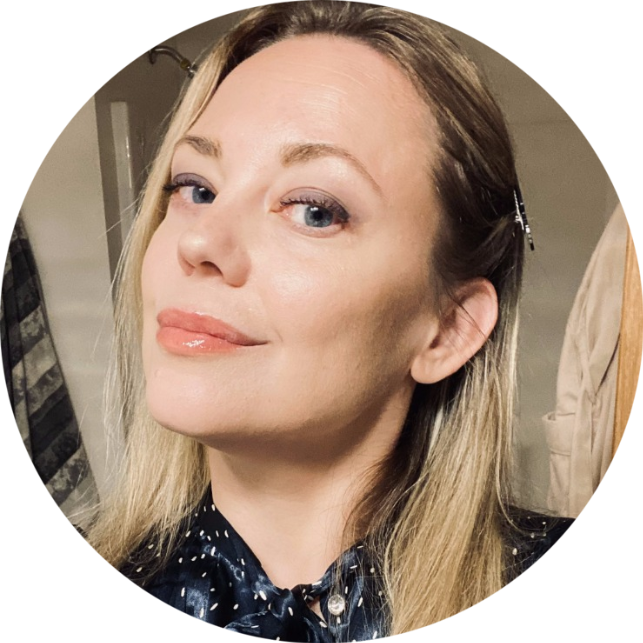 Author of the blog Yana Nesterova
Yana is the writer behind the Guam Beauty blog who firmly believes in the concept that beauty begins in a person's head, not in the mirror. Therefore, she strives to encourage her readers, who are beauty and skincare enthusiasts, to bring mindfulness into their skincare rituals by making more conscious choices. Her philosophy is to enable her readers to salvage mental peace and optimal health by living more mindfully and achieving their skin and body goals through
healthier choices.
8 Incredible Benefits of Body Wraps for Cellulite at Home
Sale 70% Off