Hot
New
In stock
Pre-order
Out stock
Guam Seaweed Body Wrap, Anti-Cellulite Mud with Infrared Heat
PRODUCT INFORMATION
Ingredients
How To Use
How to choose best
CUSTOMER REVIEWS
PRODUCT INFORMATION
Discover beautifully smooth, blemish-free skin with the Original Guam Seaweed Body Wrap. Proven to noticeably reduce cellulite on legs, thighs, and buttocks in just a few treatments, this highly potent heating formula harnesses the power of Guam Algae, Black Tourmaline, Marine Extracts, and European Botanicals to firm and tone so you can always feel confident in your skin.
GUAM Cellulite Body Wrap with Seaweed is one of the top at-home anti-cellulite body wrap treatments  in the world. Used by over a million Italian women, cellulite wraps for thighs deliver unparalleled results, fast. Clinical studies  show that a regular application of Guam Seaweed Mud shrinks thigh circumference by up to 2.5 cm.
Seaweed Body Wrap Benefits:
Immediate cellulite reduction on legs and lower body
Smooths away dimpled "orange peel" imperfections
Minimizes stubborn fatty tissue with Infrared Heat
Instantly tones and tightens skin
Slims circumference of thighs, legs, buttocks


How it Works:
Guam's advanced Infrared anti-cellulite mud body wrap uses your skin's natural heat to quickly and effectively reduce fat deposits and cellulite on the legs and buttocks.  The secret is Black Tourmaline - insulated with ventilated clay, this finely micronized mineral captures body heat and reflects it back as Far Infrared Rays (FIR).
As the cell-activating FIR work from the surface of your skin and penetrate down into the tissue underneath, they stimulate healthy cell metabolism, boost microcirculation, repair inflammation, and strengthen elasticity for instantly tighter, smoother skin.
This cutting-edge tourmaline technology works alongside Guam Seaweed Body Wrap to achieve professional-grade cellulite removal in an easy-to-use home cellulite treatment. Carefully tested and perfected for more than 30 years, this exceptional formula blends Mineral-rich Marine Clay, rejuvenating 21% Seaweed concentrate, and nourishing Essential Oils proven to revitalize and transform your skin with every use. 
Ingredients
Water, Fuller's Earth, Horsetail Kelp Extract, Sodium Chloride, Glycerin, Brown Seaweed Extract, Benzyl Alcohol, Tourmaline Powder, Chlorphenesin, Ivy Extract, Oregano Oil, Horse Chestnut Extract, Citric Acid, Dehydroacetic Acid, Lemon Peel Oil, Vanillyl Butyl Ether, Sodium Phytate, Lecithin, Limonene, Linalool, Tocopherol, Methyl Nicotinate, Ascorbyl Palmitate
How To Use
The course of application
The first 3 body wrapping procedures are repeated daily, then every 2-3 days for the next 2 weeks. Around 8-12 treatments. Thereafter, 1-2 supporting applications per week would be sufficient.
Precaution of use:
Do not use after depilation. Keep out of the reach of children Test skin before use. GUAM Seaweed Mud produces a tingling sensation and reddening effect on the skin, but this is quite normal. If it is too intense, rinse with cold water and suspend use.
IMPORTANT! Manufacture note:
The Jar is never full to the lid. It was designed the way you have extra space to shake the jar to mix the product. The jar is always filled by the weight not volume.
How to choose best
Which Body Wrap To Order?
Our body skin is different, the same as face skin.
That is why GUAM came up with a variety of seaweed body wraps targeting different areas and addressing different skin issues so you can find a perfect custom solution for your body skin concerns. 
Read this Guam Body Wrap Guide to find out how to choose the best fitting anti-cellulite treatment.
HOW TO APPLY SEAWEED BODY WRAP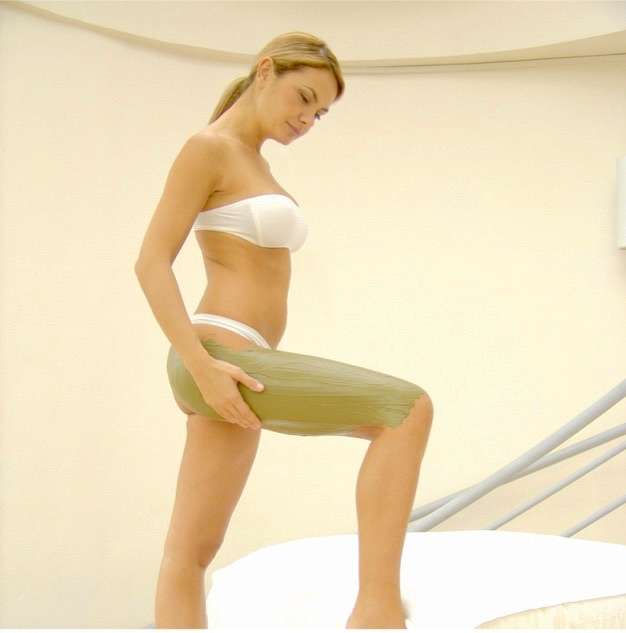 Mix jar well before use. Apply Guam Seaweed Mud evenly to the affected areas with a light motion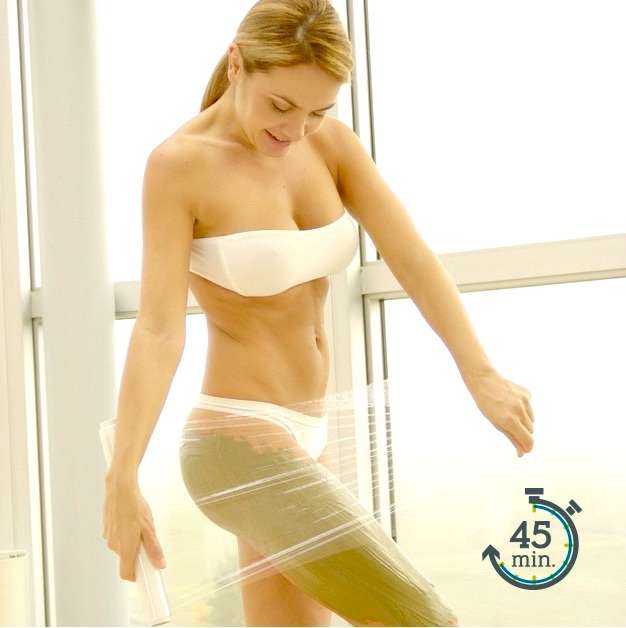 Wrap with kitchen saran wrap. Leave for 45 minutes. Rinse with warm water in a shower or sink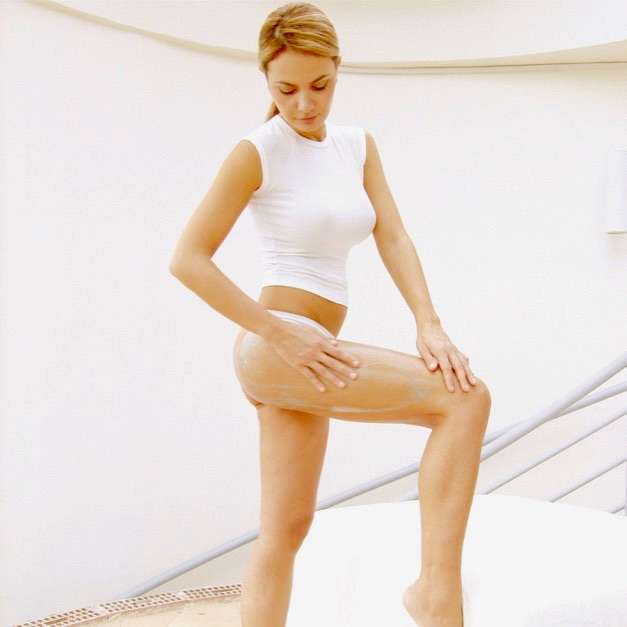 Questions and Answers
Is Guam good for cellulite?
Yes. Guam anti-cellulite products are formulated with natural bioactive ingredients known to offer skin benefits that reduce and treat the causes of cellulite, including the breakdown of collagen fibers, fat pockets under the skin, water and toxin retention, and a reduced blood flow to the affected areas. The nourishing and hydrating properties of natural compounds in Guam Algae wrap offers additional benefits.
How do you use Guam for cellulite?
The first step is to choose a Guam cellulite wrap that best suits your skin and its specific needs, and then follow the instructions given on the packaging. The application involves slathering Guam wrap to the desired area and wrapping it with plastic or cling wrap. It usually requires you to rinse it off with warm water after 45 minutes.
Does mud help with cellulite?
Yes, mud wraps is among the commonly used, safe, and effective non-invasive body treatments for cellulite. They work by naturally treating skin imperfections that pave the way to the appearance of cellulite. Seaweed mud wrap helps to boost collagen production to tighten loose skin, detoxify the skin, boost microcirculation, and reduce subcutaneous fat deposits.
Do seaweed body wraps help tighten skin?
Yes. Seaweed wraps are formulated with natural anti-aging ingredients, like algae, plant-based extracts, natural oils, and marine clays. All these compounds are jam-packed full of antioxidant, moisturizing, collagen-boosting, and hydrating benefits, which repair body cell damage, deeply nourish the skin, and prevent further cell damage by strengthening the skin's outer/lipid barrier. Guam Seaweed body treatment is safe, cruelty-free and vegan.
GUAM SEAWEED MUD ACTIVE INGREDIENTS
Harsh ingredients free: No Parabens, PEG's, Silicones, Paraffins, Synthetic dyes, Lanoline.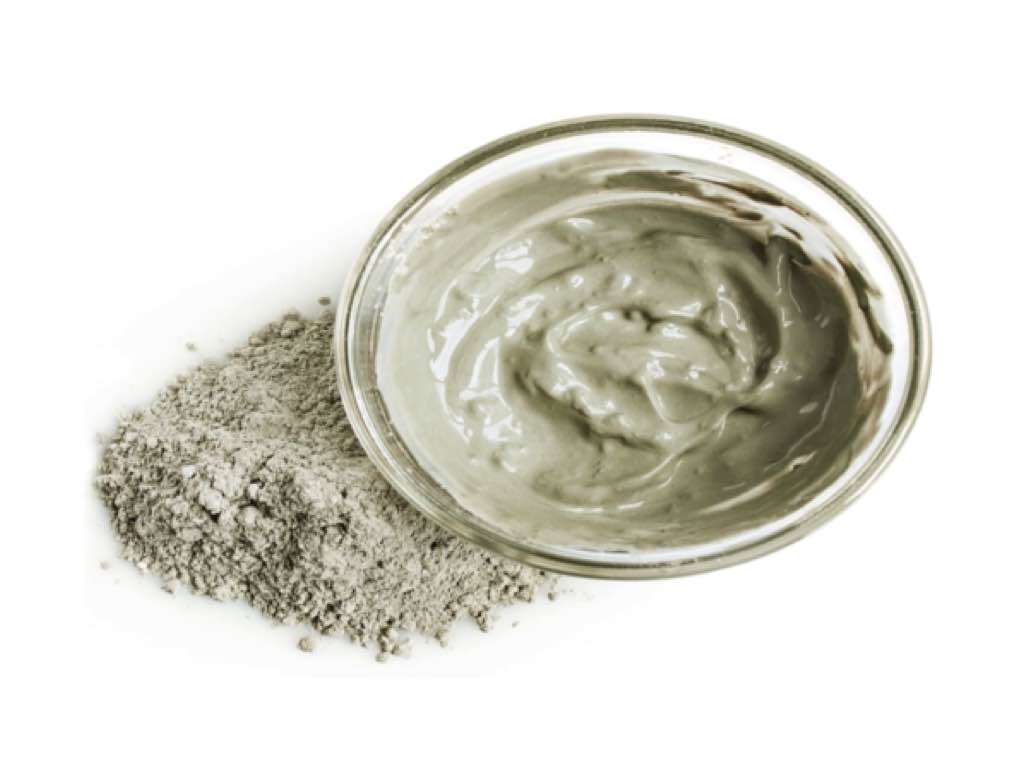 MARINE CLAY:
High absorbency rate, removes toxins purged from the skin, sloughs of dead surface skin cells, natural cleanser, leaves skin silky smooth.
White kaolin clay is the gentlest and thus great for sensitive dry skin.
Red kaolin clay has the most absorbing powers of the bunch and is best for oily skin. This is a great addition for acne/detoxifying masks for the face or body.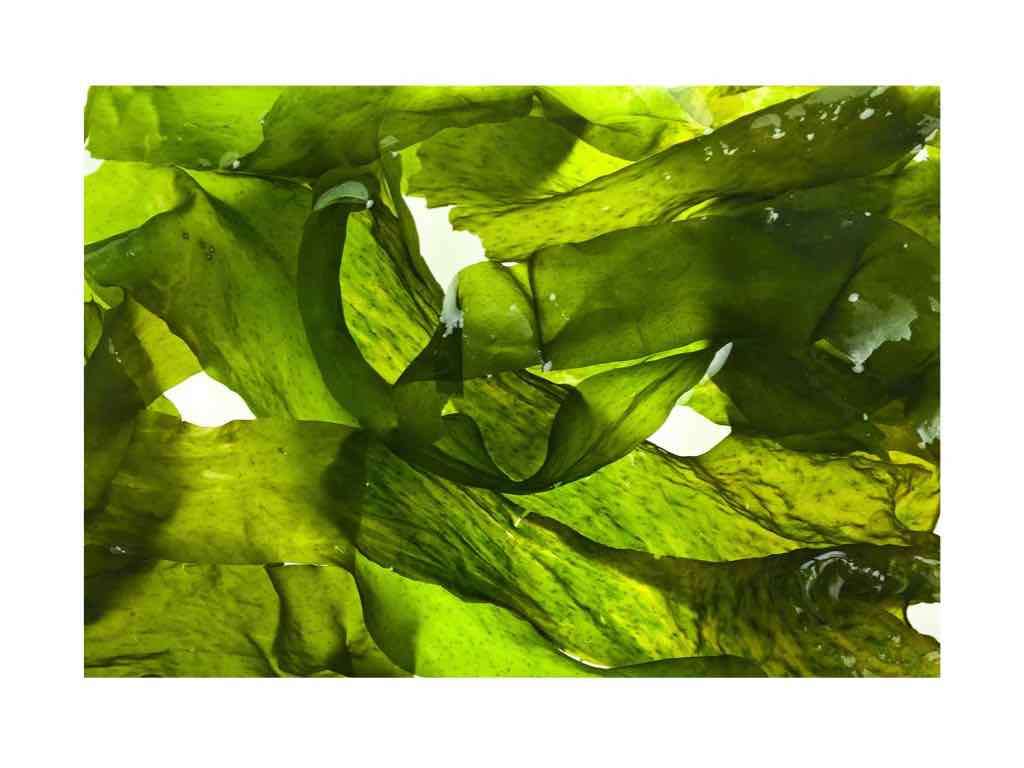 GUAM® ALGAE:
GUAM Seaweed cellulite extract is Rich in iodine, iron, calcium. Restore, rebalance, depurate, moisturize and soften the skin, effective against orange peel dimpling caused by water retention.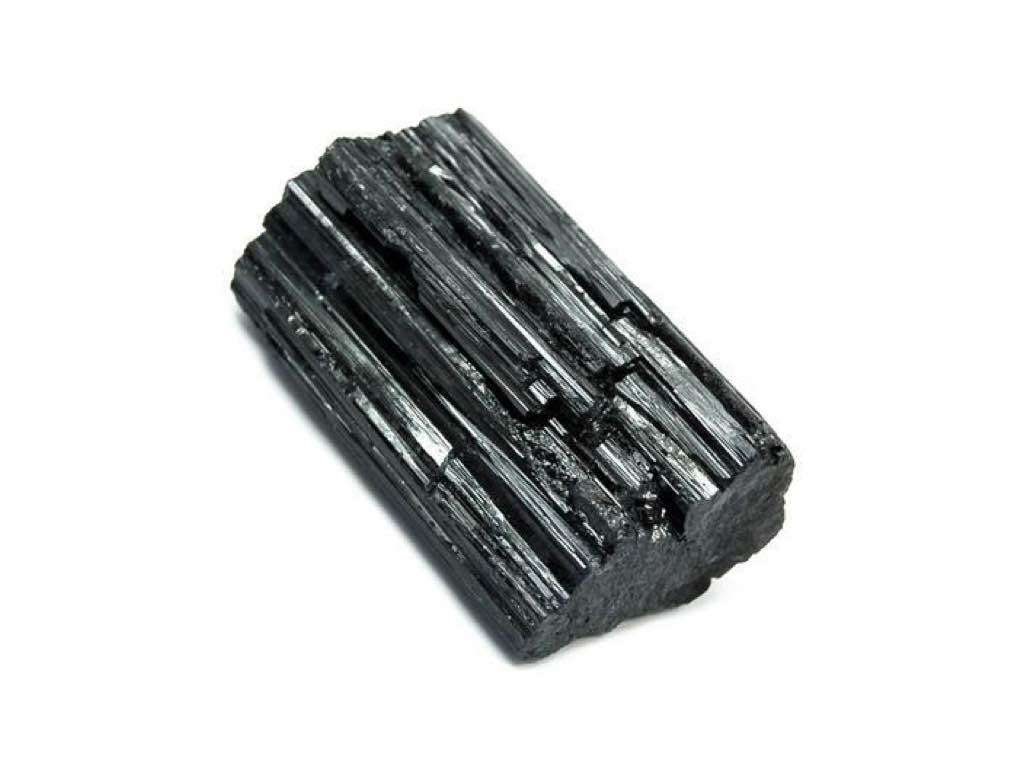 BLACK TOURMALINE:
Stimulates microcirculation thanks to a physical phenomenon of body heat absorption, which is re-emitted in the form of Far Infrared Rays (FIR), benefiting cells and tissues.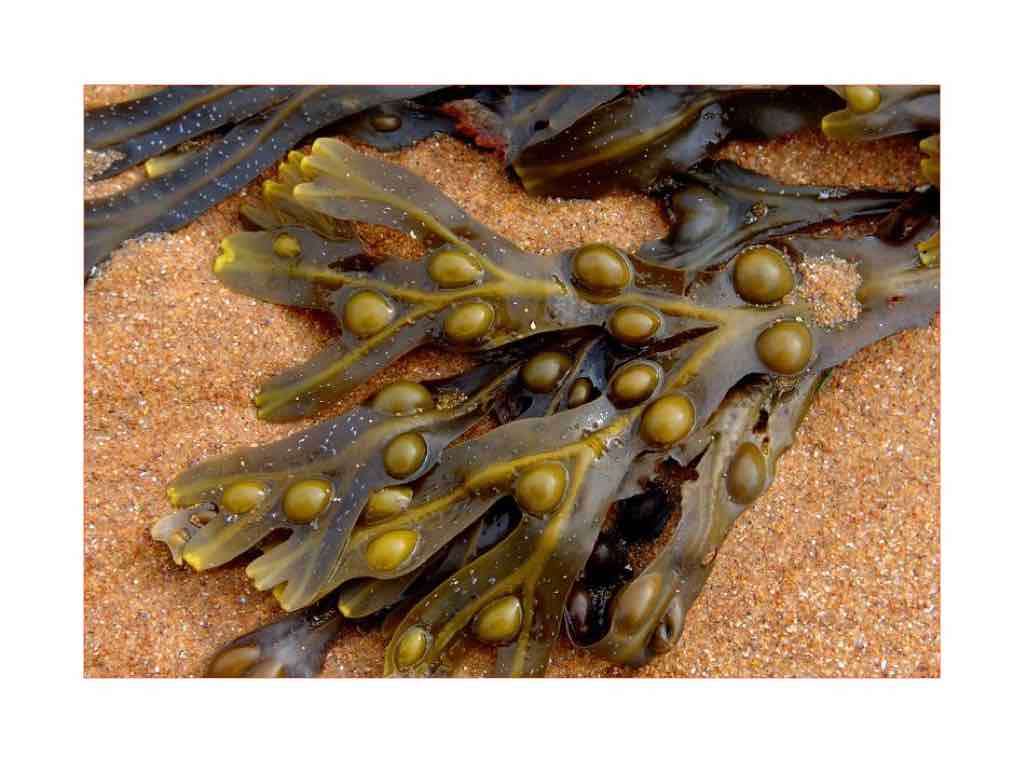 FUCUS PHYTOEXTRACT:
Astringent, cooling, tonic, provokes capillaries distension aiding the absorption of the mud's active ingredients through the skin. Helps to alleviate swollen skin with an excessive amount of fluids. Enhances the body response to anti-cellulite treatment. Fucus contains mucilage, alginic acid, fuxodian, laminarin and polyphenols with emollient and soothing action.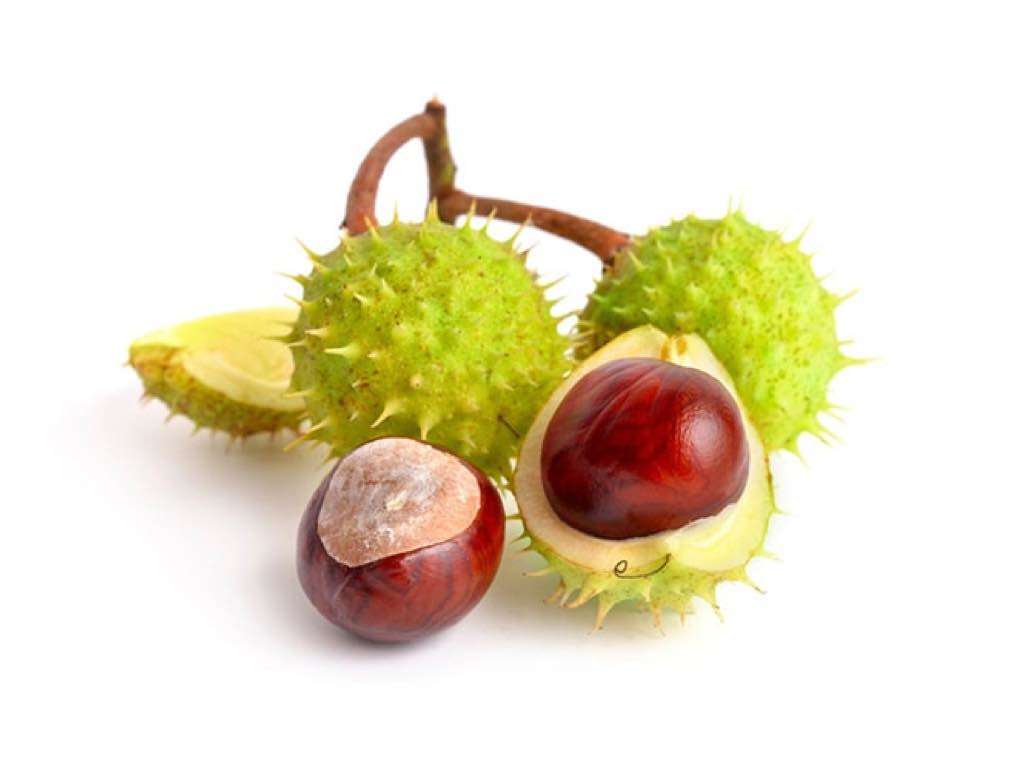 HORSE-CHESTNUT PHYTOEXTRACT:
Favorably acts on the oedemas, protects capillary vessels, is an adjuvant in cellulite treatment. Vein strengthening, blood circulation enhancing and anti-cellulite benefits.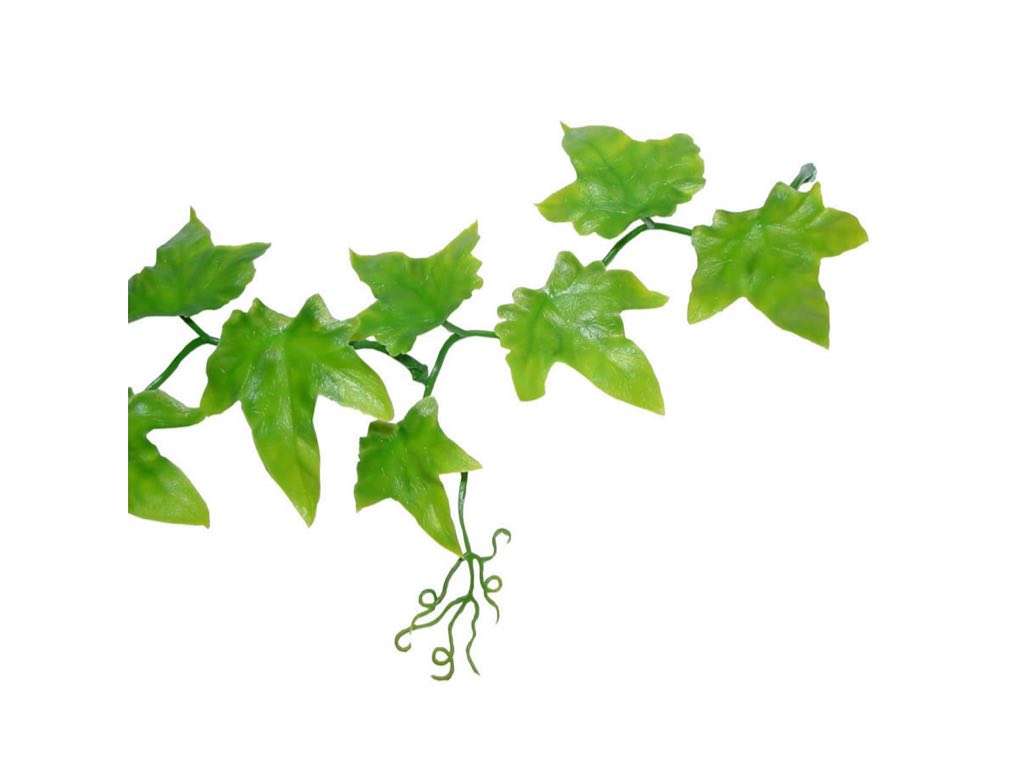 IVY EXTRACT:
Ivy Extract is of great use to formulate cosmetic products with stimulating activity on general blood circulation and especially to treat cellulite, products with anti-irritant activity and cosmetic products with purifying and antiseptic activity.
Ivy Extract contains Hederin (Hederine), an active saponin which is responsible for blood vessel protection and permeability decrease. Ivy further helps to reabsorb the edemas present in the initial stages of cellulite.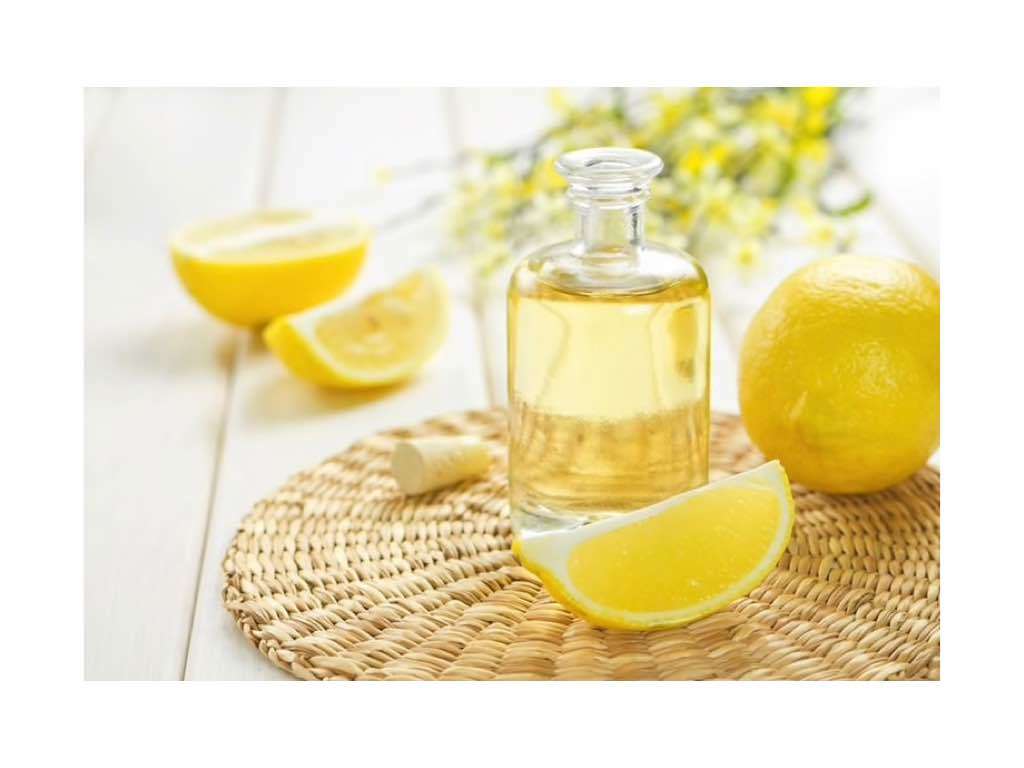 ESSENTIAL OIL OF LEMON:
Penetrate deep into the skin, transport active principles with localized effects on cutaneous tissue, stimulating, skin-purifying, tone up and boost microcirculation.