Hot
New
In stock
Pre-order
Out stock
Replenishing Anti-Cellulite Body Wrap for Delicate Skin
PRODUCT INFORMATION
Ingredients
How To Use
How to choose best
CUSTOMER REVIEWS
PRODUCT INFORMATION
Get rid of cellulite fast with a spa-quality treatment that's actually proven to work without irritating your sensitive skin. This Seaweed Anti-cellulite Body Wrap offers all the extraordinary benefits of a powerful active ingredients complex of the original Guam seaweed in an extra-gentle, nourishing formula to protect your delicate skin and fragile capillaries. Crowberry Juice and Horse Chestnut help heal and repair skin and control inflammation.

GUAM Body Wrap with Seaweed is one of the most extraordinarily effective at-home cellulite treatments in the world. Used by over a million Italian women, it delivers unparalleled results, fast. Clinical studies show that regular application of Guam Seaweed Mud shrinks thigh circumference by up to 2.5 cm.


Body Wrap Benefits:
Gently effectively removes cellulite
Breaks down stubborn fatty tissue
Repairs stretch marks and "orange peel" skin
Calms renews and softens skin
Improves firmness and elasticity 
How it Works:

Carefully tested and perfected for more than 30 years, this gentle cellulite body wrap uses Guam Seaweed Mud to achieve professional-grade cellulite reduction in an easy-to-use home treatment. Every ingredient in this special blend of Mineral-rich Marine Clay, rejuvenating 21% Seaweed concentrate, and nourishing Essential Oils works together to burn fat and remove cellulite.

Free of any sensitizing and skin-irritating ingredients, this mild formula is especially gentle on fragile capillaries and sensitive skin. To support delicate tissues, it's infused with nourishing natural plant extracts like Crowberry Juice and Horse Chestnut which help repair skin, control inflammation, strengthen blood vessels, and promote healthy fluid drainage.
Ingredients
Water, Fuller's Earth, Horsetail Kelp Extract, Sodium Chloride, Glycerin, Brown Seaweed Extract, Benzyl Alcohol, Crowberry Fruit Juice, Hydrolyzed Glycosaminoglycans, Chlorphenesin, Ivy Extract, Grapefruit Oil Peel, Horse Chestnut Extract, Bitter Orange Peel Oil, Chamomile Oil, Theobromine,  Citric Acid, Dehydroacetic Acid, Caffeine,  Theophylline, Sodium Phytate, Lecithin, Limonene, Linalool, Tocopherol, Methyl Nicotinate, Ascorbyl Palmitate 
How To Use
The course of application
The first 3 body wrapping procedures are repeated daily, then every 2-3 days for the next 2 weeks. Around 8-12 treatments. Thereafter, 1-2 supporting applications per week would be sufficient.
Precaution of use:
Do not use after depilation. Keep out of the reach of children Test skin before use. GUAM Seaweed Mud produces a tingling sensation and reddening effect on the skin, but this is quite normal. If it is too intense, rinse with cold water and suspend use.
IMPORTANT! Manufacture note:
The Jar is never full to the lid. It was designed the way you have extra space to shake the jar to mix the product. The jar is always filled by the weight not volume.
How to choose best
Which Body Wrap To Order?
Our body skin is different, the same as face skin.
That is why GUAM came up with a variety of seaweed body wraps targeting different areas and addressing different skin issues so you can find a perfect custom solution for your body skin concerns. 
Read this Guam Body Wrap Guide to find out how to choose the best fitting anti-cellulite treatment.
HOW TO APPPLY BODY WRAP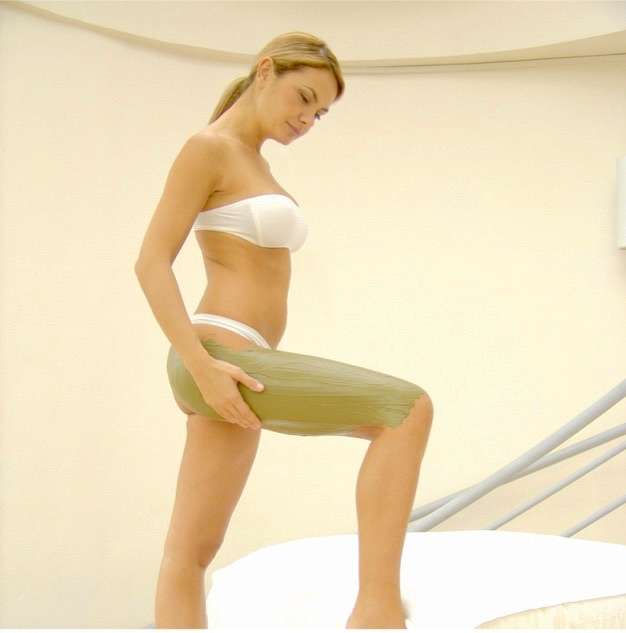 Mix jar well before use. Apply Guam Seaweed Mud evenly to the affected areas with a light motion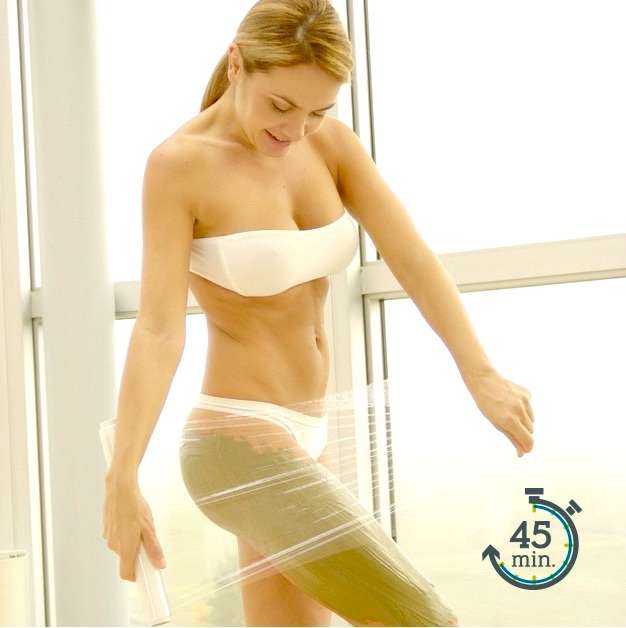 Wrap with kitchen saran wrap. Leave for 45 minutes. Rinse with warm water in a shower or sink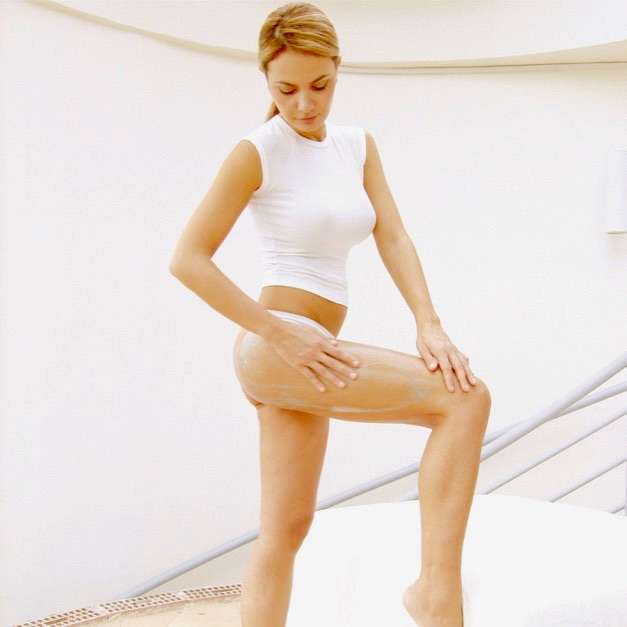 GUAM SEAWEED MUD ACTIVE INGREDIENTS
Harsh ingredients free: No Parabens, PEG's, Silicones, Paraffins, Synthetic dyes, Lanoline.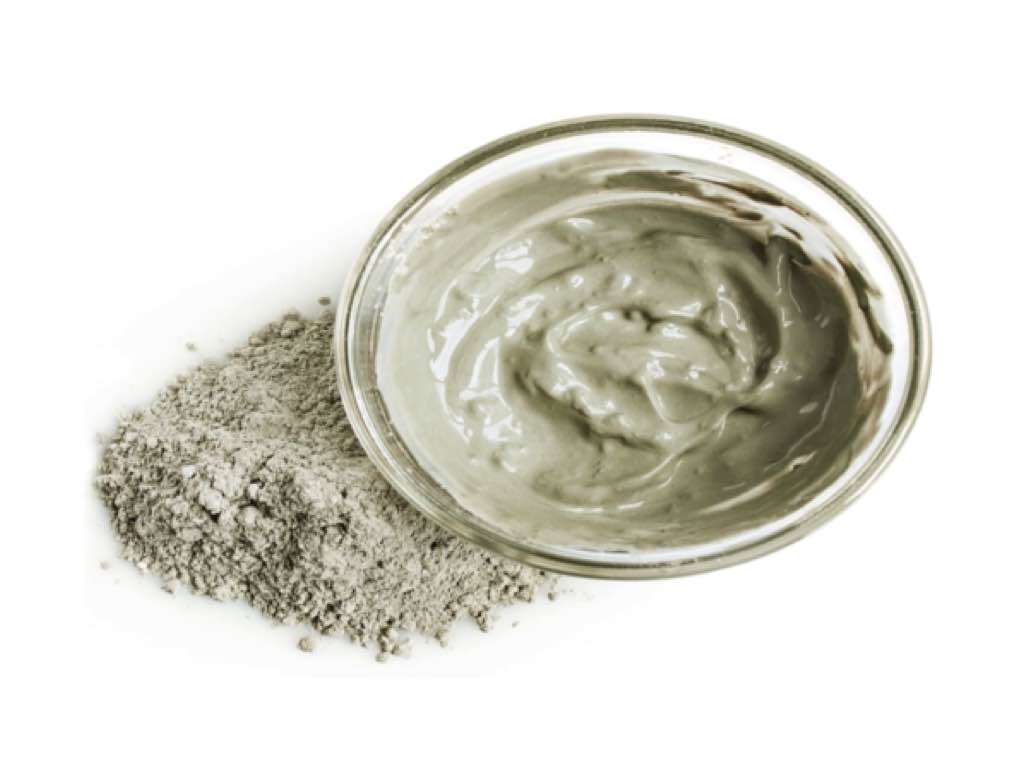 MARINE CLAY:
High absorbency rate, removes toxins purged from the skin, sloughs of dead surface skin cells, natural cleanser, leaves skin silky smooth.
White kaolin clay is the gentlest and thus great for sensitive dry skin.
Red kaolin clay has the most absorbing powers of the bunch and is best for oily skin. This is a great addition for acne/detoxifying masks for the face or body.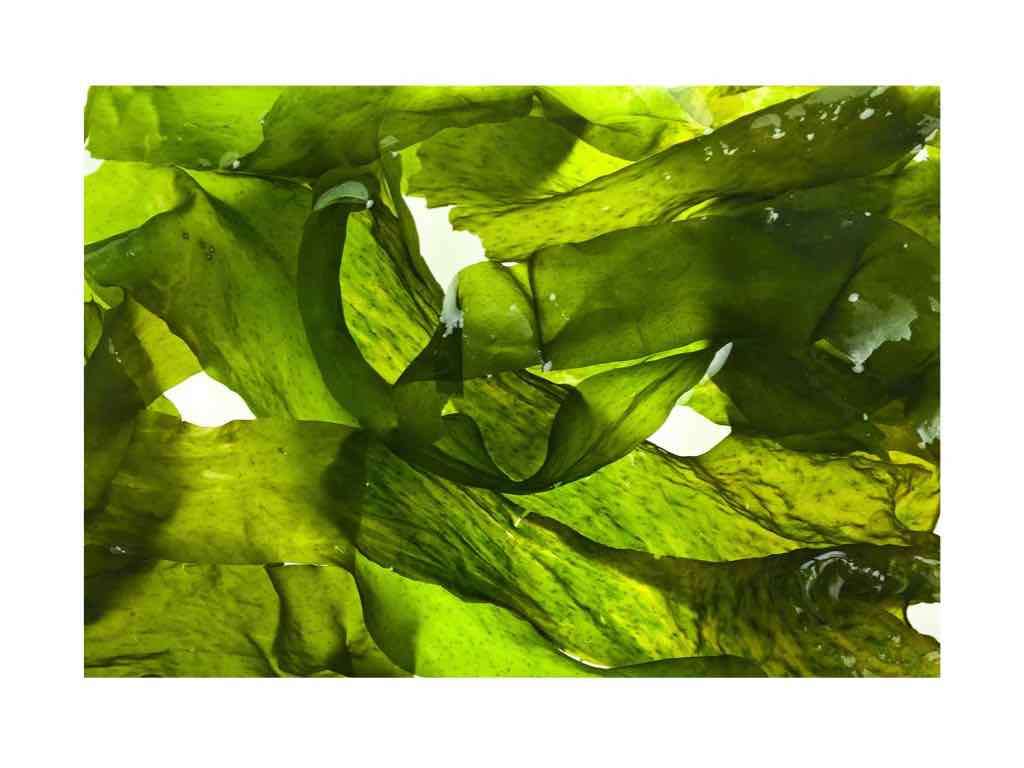 GUAM® SEAWEED ALGAE:
Rich in iodine, iron, calcium. Restore, rebalance, depurate, moisturize and soften the skin, effective against orange peel dimpling caused by
water retention
.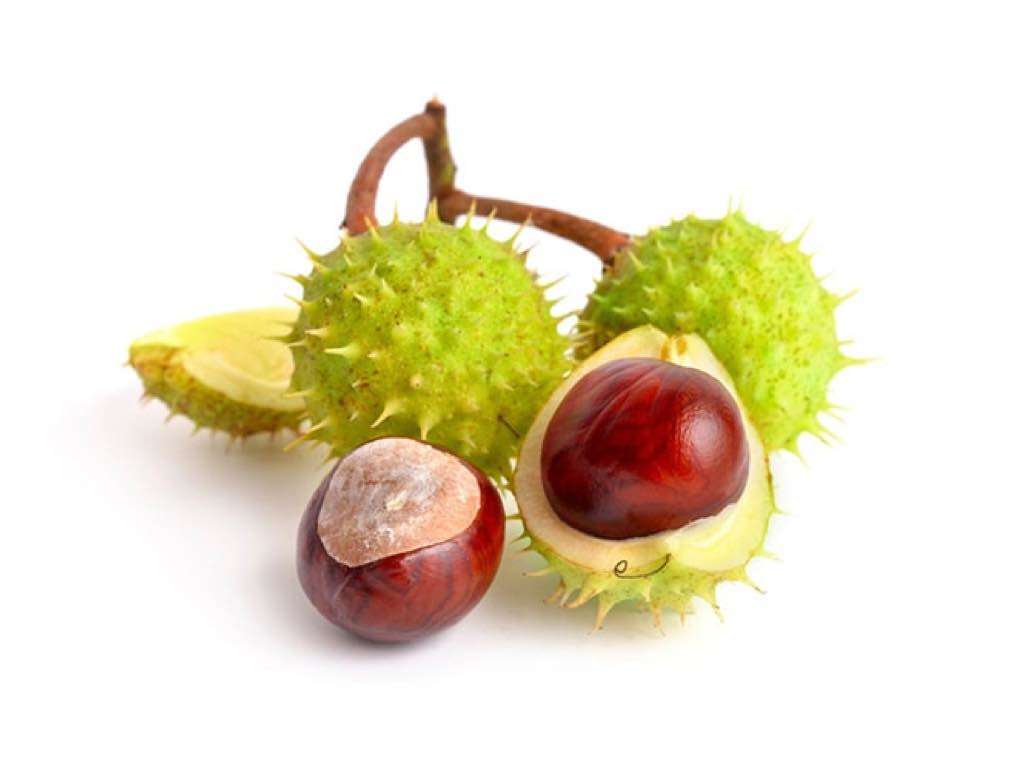 HORSE-CHESTNUT PHYTOEXTRACT:
Favorably acts on the oedemas, protects capillary vessels, is an adjuvant in cellulite treatment. Vein strengthening, blood circulation enhancing and anti-cellulite benefits.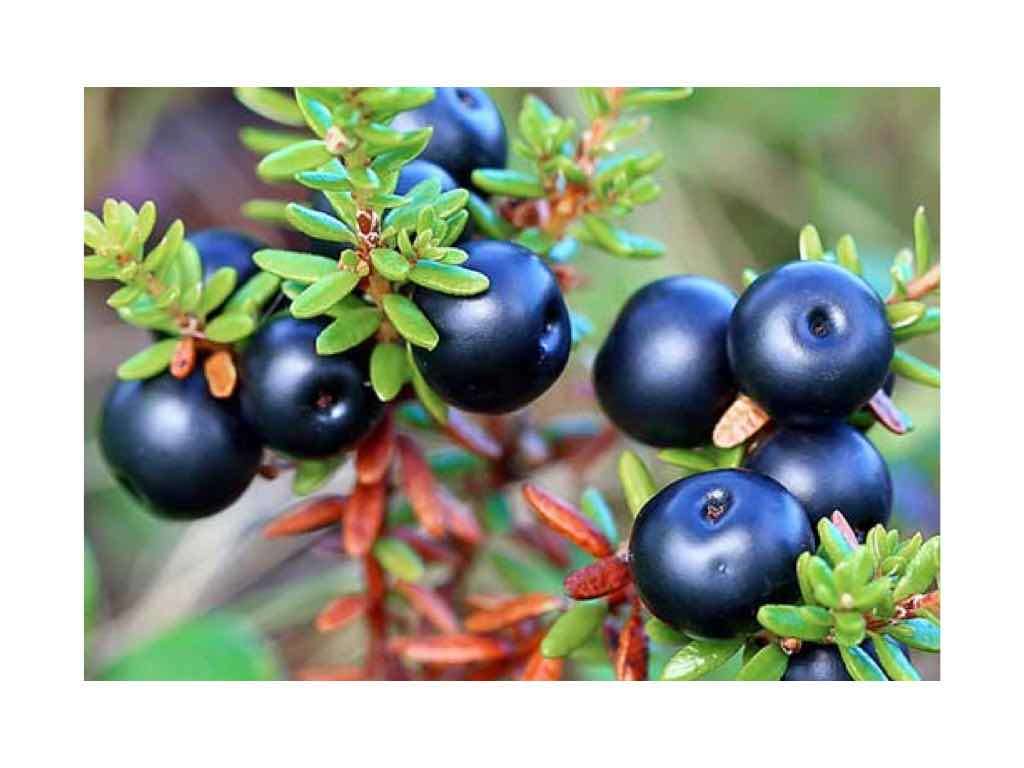 CROWBERRY JUICE:
Rich in anthocyanins well known for their antioxidant properties and protective action as regards microcirculation. This juice is obtained by cold pressing under pressure, therefore it retains all its richness intact in vitamin-like compounds (vit.P); it has firming and toning properties and improves microcirculation.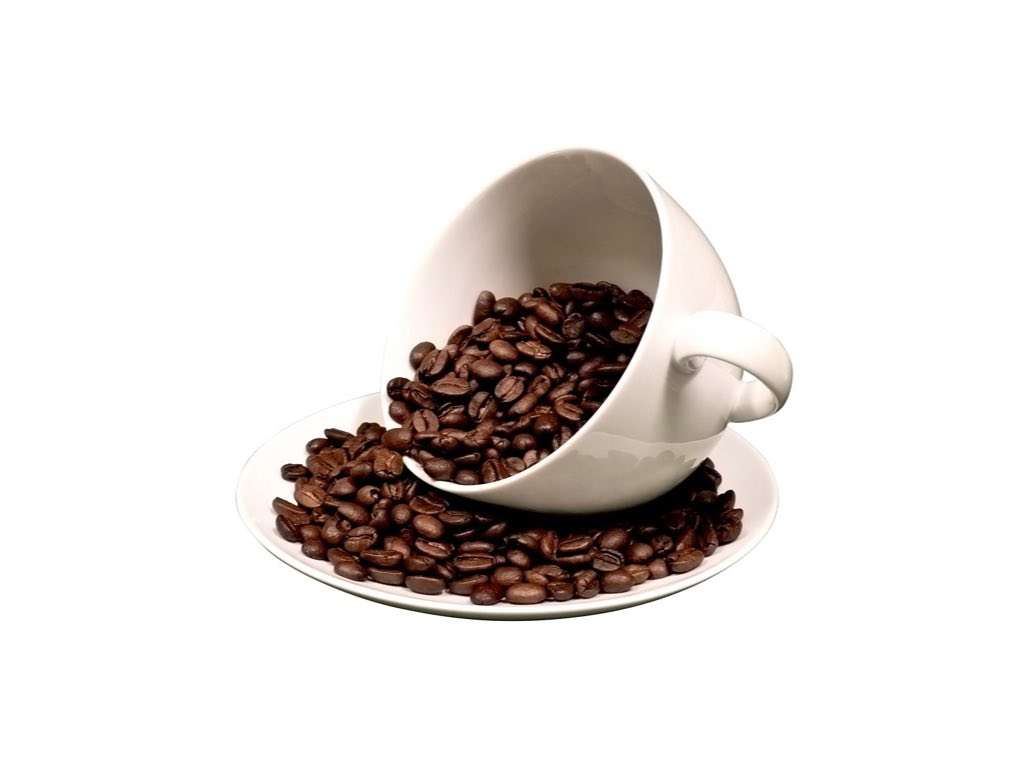 CAFFEINE:
Caffeine is the most widely known lipolytic chemical (lipolytic is a chemical that "break down" fat). The antioxidants contained in coffee, tea, and green tea have an anti-cellulite effect, due to their anti-glycation, antioxidant, anti-adipogenic and anti-inflammatory action.